Yes, sometimes I do feel like I'm in the Catbird's Seat!!

This is the Big Veggie garden. It's big but this is only a part and it's only 1 of 3.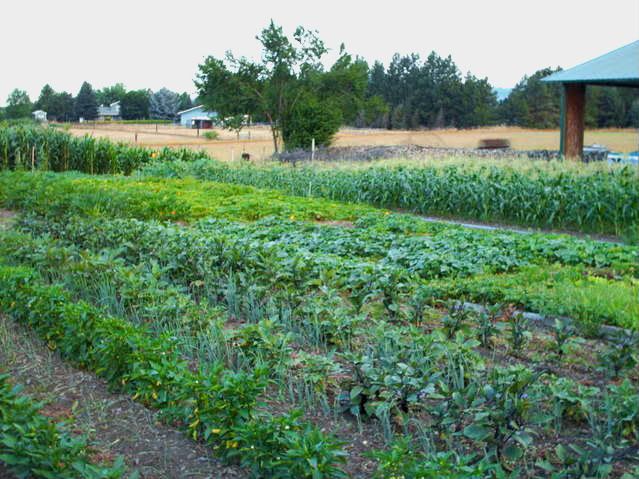 I also have a little Cutting Garden.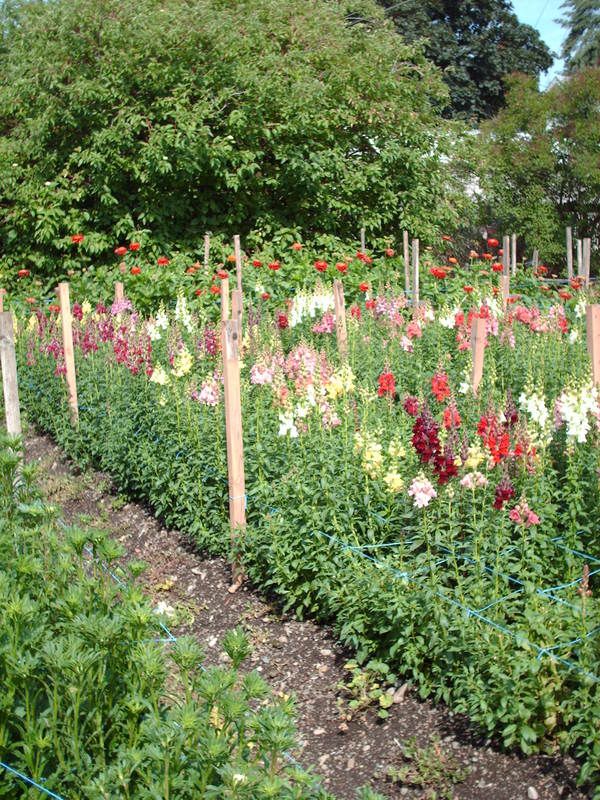 And, there's the Little Veggie Garden & the Corner Veggie Garden.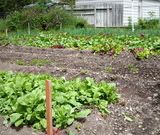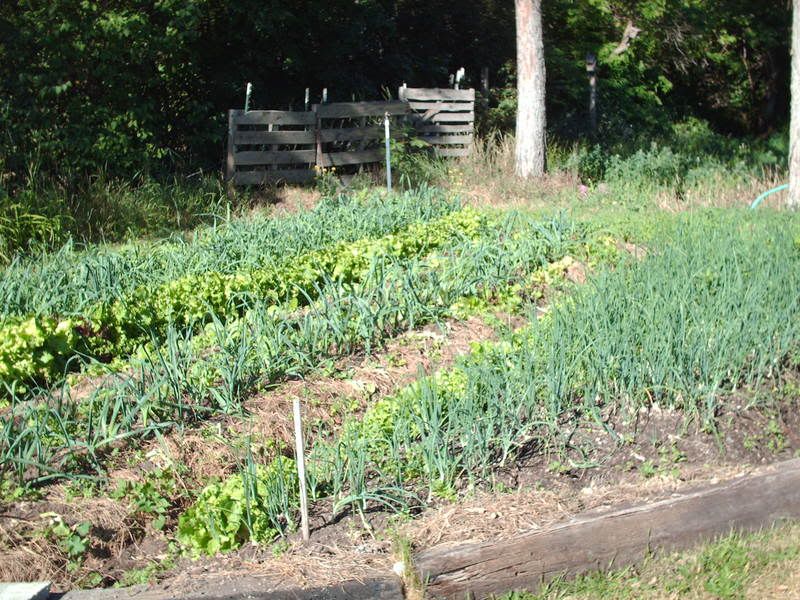 The cutting, corner veggie, & little veggie gardens are all at the same location. The little veggie garden photo was from very early in the year; the cutting and corner garden photo's were taken about 6 weeks later.

This is my Dahlia Garden in Dad's backyard. That's Dad over there beyond the apple tree.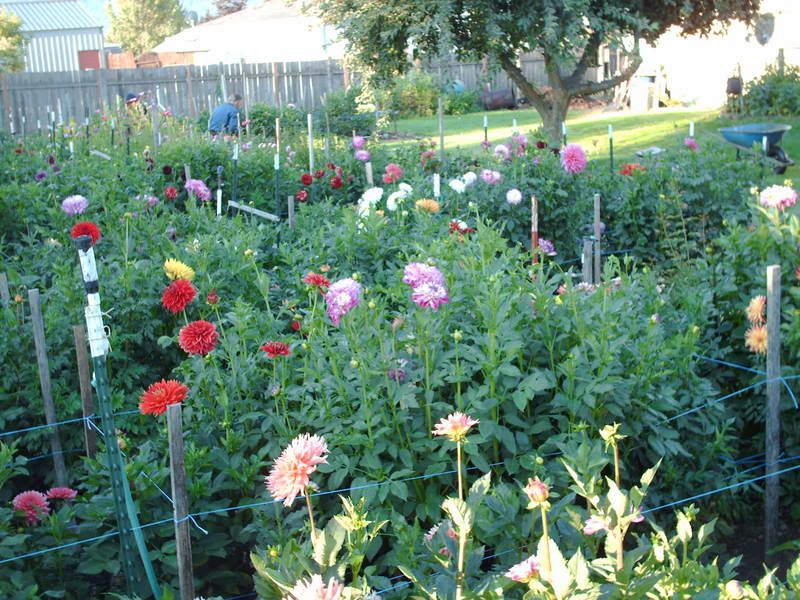 The photograph was taken in early September.
I suppose I should show you where it all begins. No, I'm not going down in the basement to take a winter picture of dahlia roots! Instead, here are the Greenhouse (sunshed) and the Plastic Tunnel: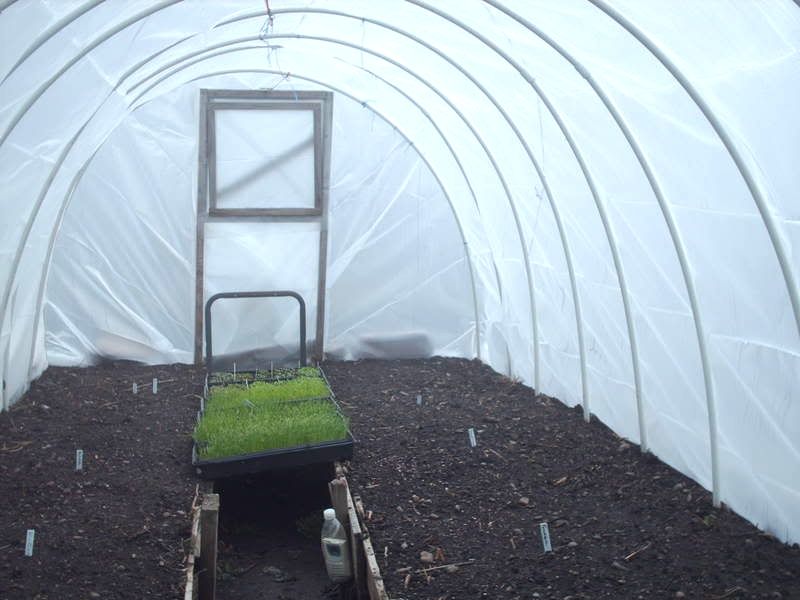 The greenhouse is going on 15 years and the cedar has weathered quite a bit. Maybe I'll paint it "one of these first days" but a person shouldn't rush in to anything like that! The Tunnel is only there for about 3 month each year. At other times, it magically changes into garden beds. I don't count them nor the bed just beyond them where herbs grow as a garden. . . I don't know, maybe I should say it is Garden #4!
last update: 15 March 2013, by STEVE'S digitS'