Joined

Jan 17, 2021
Messages

3,212
Reaction score

10,161
Points

225
Location
I didn't yet get my beans planted in my offsite. I spent three days in the hospital with goofy heart rythms. Palpitations in other words. Lots of PVC's. In fact all last week I had 45 beats a minute heart rate and PVC's (preventrical contractions). I have had this to some degree for a vry long time, but I think it's been progressively getting a little worse. So Saturday night I checked into the ER and they checked me out. Sunday they did an Echo Cardiagram. They didn't find anything there. Today was a stress test and again everything looked great. They want me to check in with an Electro Physyological Specialist. I might have some places on the surface of my heart that is conducting extra electrical signals. They might have to zap them to stop all the heart palpitations.

Tomorrow I hit the ground running. 8 tomato plants to plant and lots of seed and prestarted limas to get into the ground. Some of the limas already have runners on them that want to wrap around something. The PVC"s are not life threatening.

I believe that the Gabarone Sugar is a semi-runner.
Oh my goodness
@Bluejay77
, I'm so sorry to hear that you've been in the hospital. Do you know what causes the palpitations?
Wonderful to hear, though, that all your tests looked great. That experience must have been a bit scary. Years ago I used to get a sensation, usually while reading in bed at night for some reason, that suddenly my chest would feel like there is a fish inside it, flopping around, like when you catch them on a line and bring them up on the dock. It scared me, and would make me sit right up with alarm. My adrenaline would pump I'm sure because I had no idea what was making that happen and it seemed like my heart was beating all funny. I eventually learned that my high histamine diet was causing that, and when I changed course with what I was eating it disappeared. I virtually never get that anymore, just the odd time when I eat very high histamine foods.
I have no idea if this is of any help, but here it is anyway.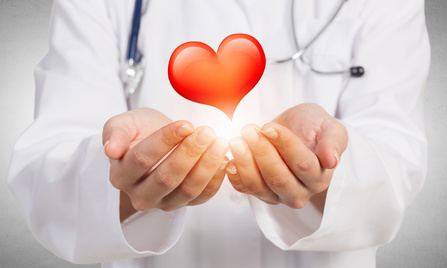 For some time excess histamine in the heart has been known to play a role in heart failure and other less severe presentations like palpitations and arrhythmia (irregular heartbeat). In particular, histamine binding to the H2 receptors found in the heart may contribute to hypotension (low blood...

www.healinghistamine.com