Joined

Jul 27, 2015
Messages

29
Reaction score

35
Points

56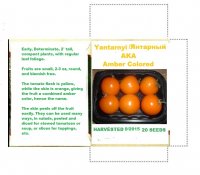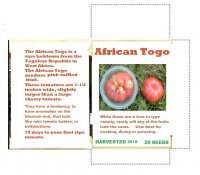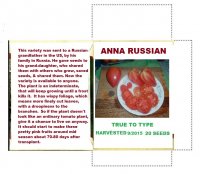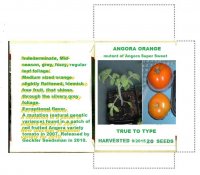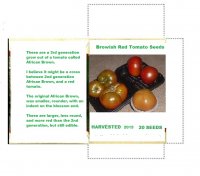 The last image, is to a natural CROSS, of a brown tomato parent, and probably Early Girl parent, if someone just wants to grow to eat, and not worry about saving seeds.
The brown parent, was one I originally bought off a site, and they didn't mention that it might cross.
Early Girl I grew because I got the seed, with a bulk lot.
I sometimes grow hybrids if I happen to get them, just so I don't have to worry about seeding them out, and can just freeze them whole, for winter use.
For trade, sent stamp, or Paypal postage. 20 seeds per pack. If trading, I'd like 20 seeds too.
Seeking these tomato seeds:
Ananas Noire (Black Pineapple)
Amana Orange
Rose Quartz Cherry,
Homestead
Virginia Sweets
Sofie's Choice
Watermelon beefsteak
Solar Flare
and just about any tomato, or something else you might have.
I don't grow hot peppers at all, so can't use any seeds to those.
I don't like chard or Kohlrabi. Brussel sprouts, won't grow here.