Joined

Mar 20, 2011
Messages

16,274
Reaction score

25,365
Points

457
Location
I drove 476 miles today, pulling the 16' stock trailer. That is the farthest I've taken the trailer. I picked up 2 registered ewes and brought them home.
Their barn was at the bottom of a steep slope. I walked down it, scuffling loose gravel, hmmmmmm…….. Diesel truck, heavy engine, NOT 4 wheel drive, stock trailer. I looked at his tractor, one step above a riding lawnmower, that wouldn't pull my truck up the hill. Nope. I'm keeping my truck in the driveway. So he took his little truck and small trailer to the barn. We loaded the ewes. He got a running start and made it up the hill.
He backed his trailer up to mine and the two ewes walked into my trailer.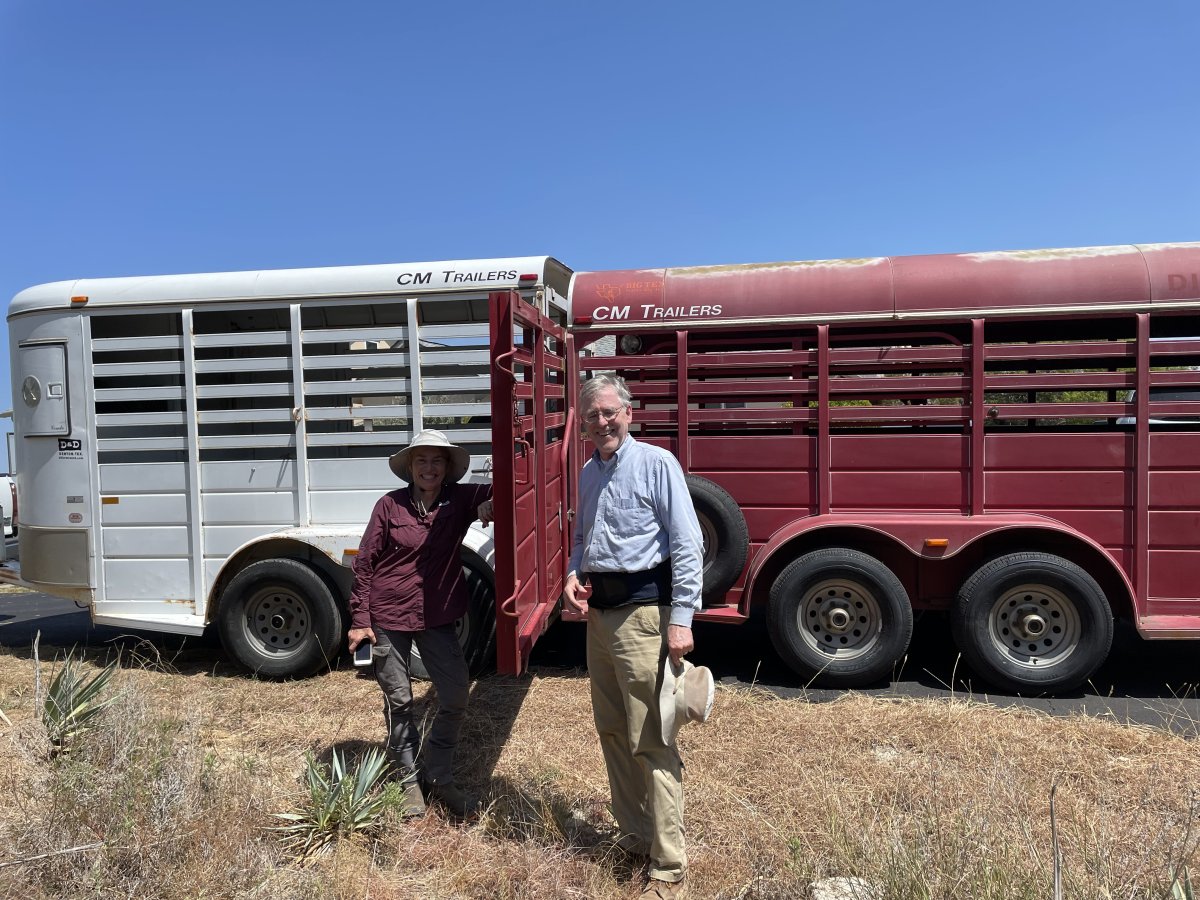 My AC wasn't cooling, so had the windows down, radio up loud, blowing it down the Interstate. Hot. Sweaty. Oh well.
Got home at 5, left 6:30 this morning. I had to back the trailer close to a pen. Then I made a chute with 2 half hog panels. See that aerobic sprinkler head sticking up? I did not back over it and squish it. It's still there and still works. I didn't hit the cow panels on the other side either. The ewes walked out of the trailer and into the pen. I was kinda proud of myself. I'm getting the hang of this trailer stuff.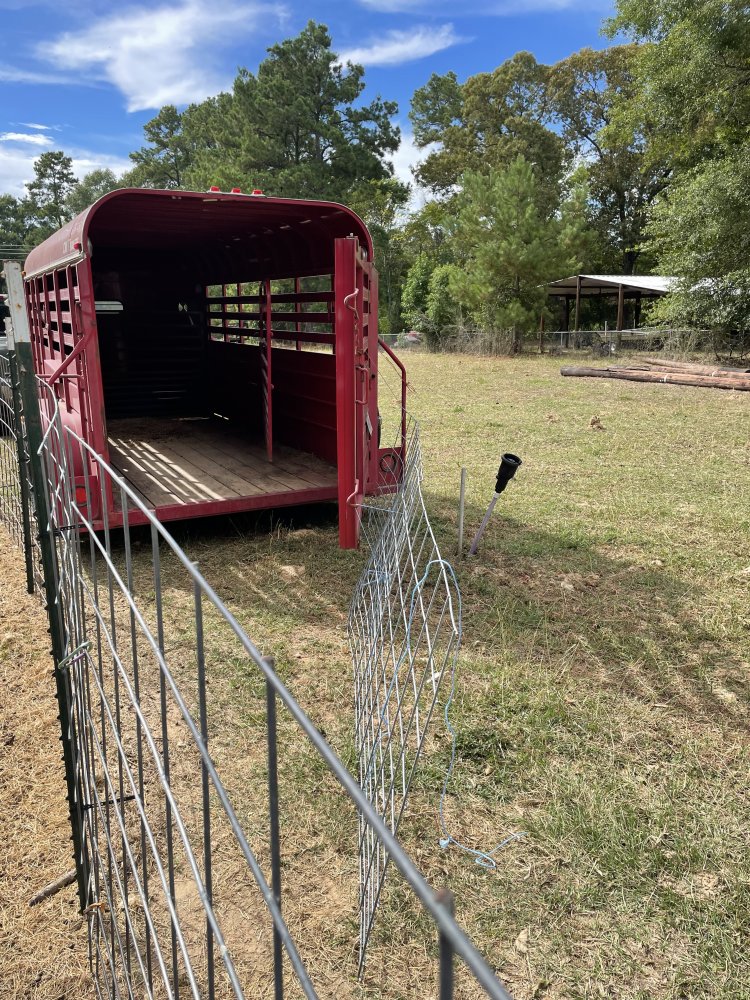 This is the 4 1/2 month old ewe, she will be bred next year.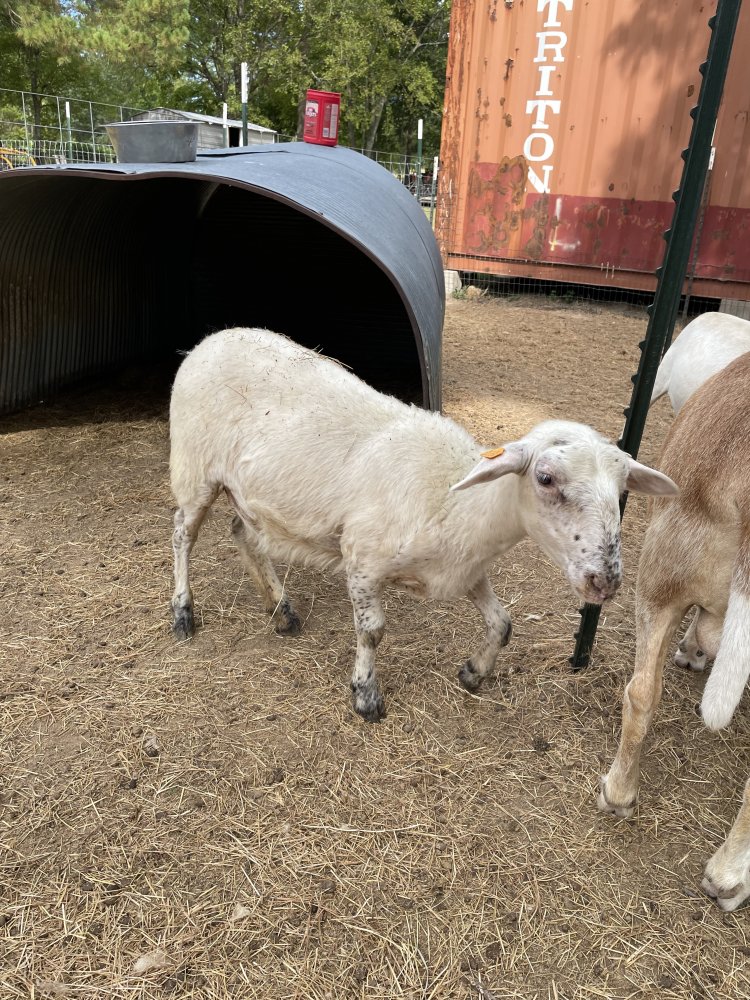 This ewe is 3 years old and is a BIG girl.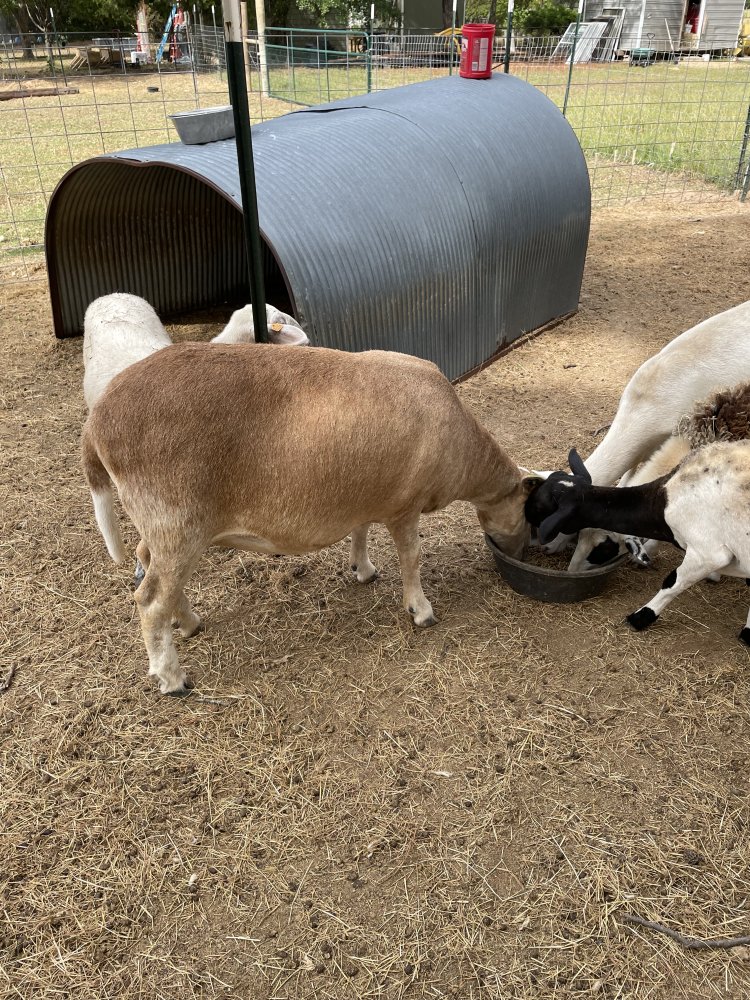 Neither one was interested in posing for pictures. They just had a 4 hour bumpy ride, it was HOT, they were tired, and wind blown. LOL
The dogs had to check out the new arrivals.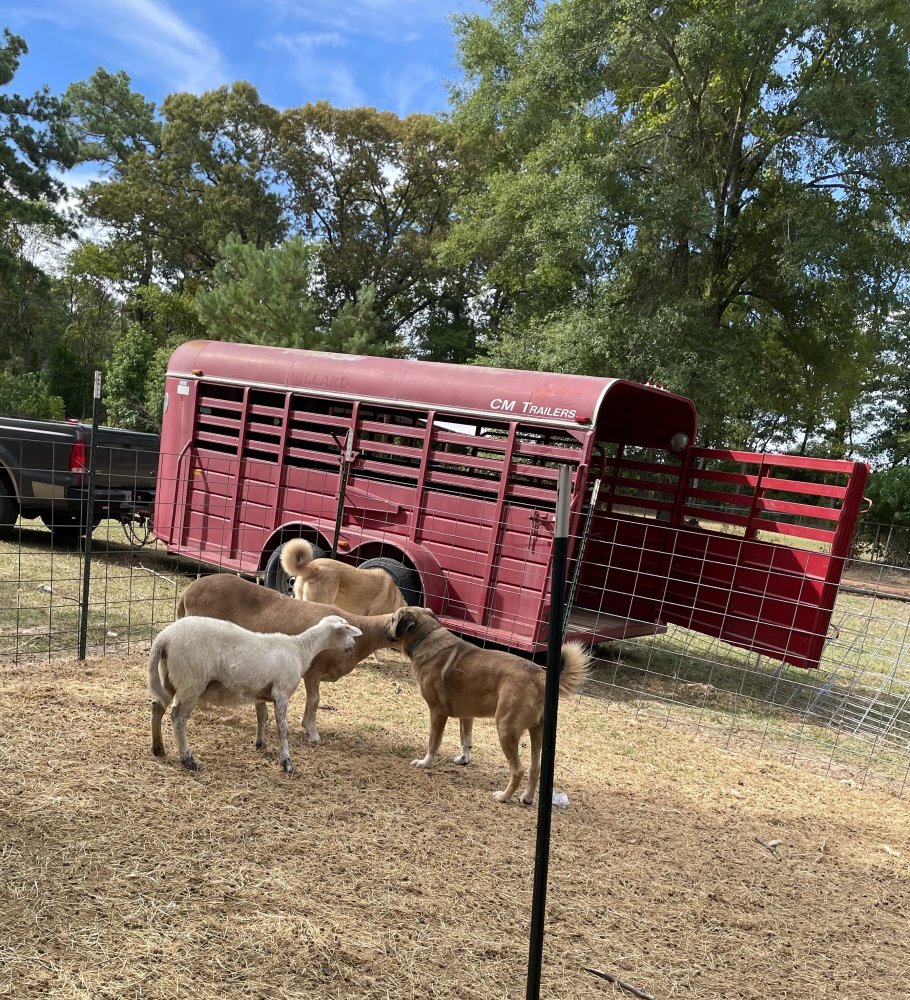 I'm tired. Supper was 2 pieces of bacon and a glass of chocolate milk.
Tomorrow is another day! I'll be up at 5, feed sheep, go to farm. Chris is coming to spray everything with Kilz. Progress.