Joined

Jan 17, 2021
Messages

1,101
Reaction score

3,253
Points

165
Location
Kale - the 'superfood' vegetable that tastes like cardboard. Or worse. Kale will probably start trickling in from the garden and I
finally
found a way to cook it to make it more than palatable, even
really good
. And it's simple. About 3-5 ingredients.
The trick is to stuff the kale in a food processor until it is quite shredded.
I won't get into finicky details, just the basics.
Put into a shallow pan potatoes, preferably new potatoes from the garden, but any kind will work. Cut 'em up into smallish chunks. Add garlic or onions, or both. Add in a pile of shredded kale. And add some kind of oil or butter for sauteing everything. Stir occasionally until it's all cooked. Add butter, salt and pepper.
Put the ingredients in whatever proportions you like. Prepared this way, much of the aweful-ness of kale, the texture especially, is hidden and the 'tastleless-ness is made up for with potatoes and any allium ingredient. You may find over time you'll actually
want
to add more kale.
It will look something like this -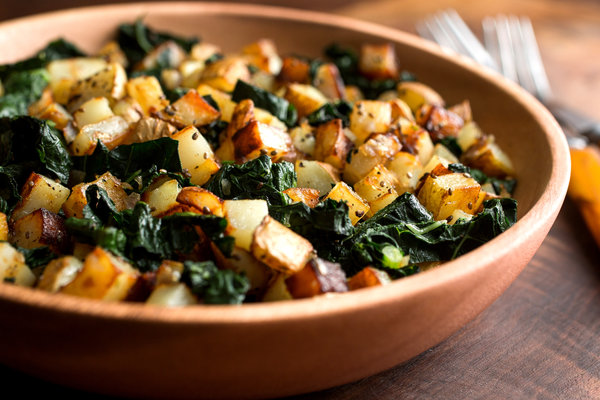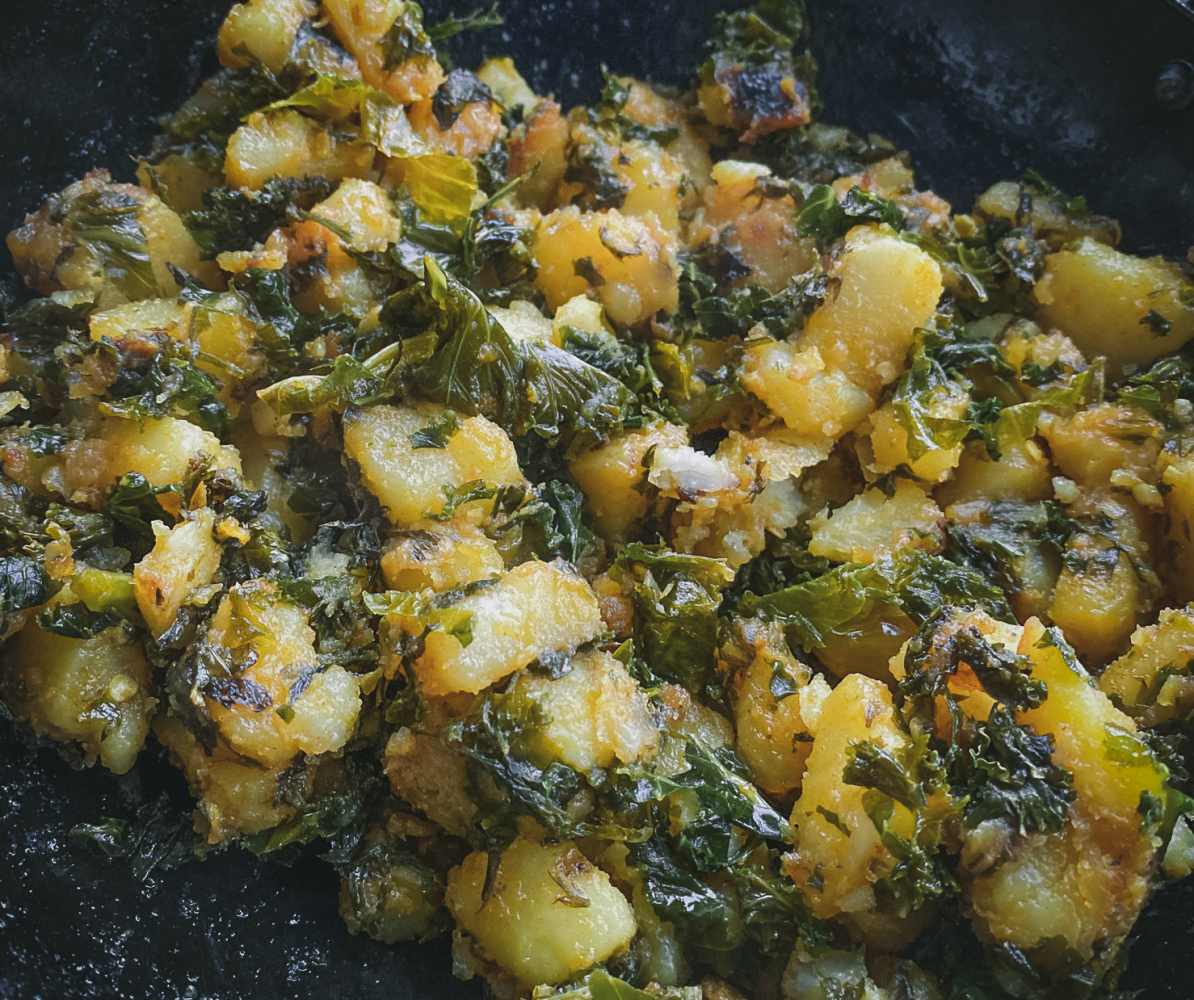 Last edited: