Joined

Jul 9, 2020
Messages

19
Reaction score

36
Points

35
OK, A little background on me, wile the name (Milosevich Garden) my be a 'new' name on here but back about 8 year ago I was a regular and went under the name Chris09. Some things came up and I had to leave that farm and this sight.
Since then I changed my way of gardening, goin from a in-ground inorganic way of gardening to a raised bed, organic, living soil way of gardening. OK with a that out of the way on to the 2020 Tomato Test Garden.
I'm growing in 3-30 gallon and 4-5 gallon cloth pots.
The soil that I'm using is a variation of
Coots Soil Mix
which I used 1/3 Compost, 1/3 Peat Moss and 1/3 Aeration and to this I added a good prebagged nutrient mix.
I'm also using a living mulch of Dutch White Clover, added Worms, Mycorrhizae and Beneficial Bacteria.
This soil mix has done very well for me and in the 5 years of growing in the same soil I started with and only topping off the soil in the spring and adding regular amendment my plants still thrive.
This years tomatoes are JTD, Moreton, Siberian Red and Polish Dwarf. These tomatoes were started indoors on April 17th.
JTD tomato --
Planted outdoors on May 30th --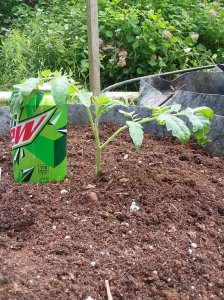 June 16--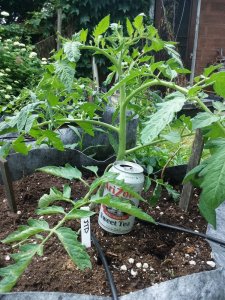 July 3rd --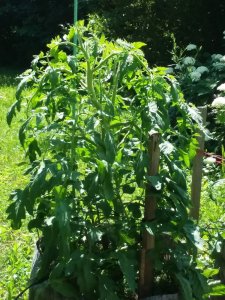 Here is a couple pictures of the width and length of the compound leaf. All were taken on July 3rd.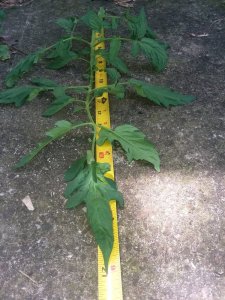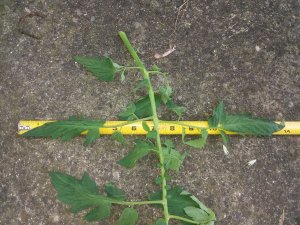 Moreton Tomato ---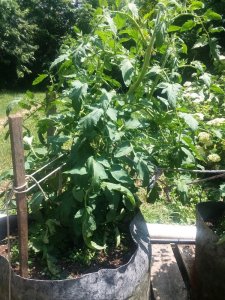 Siberian Red ---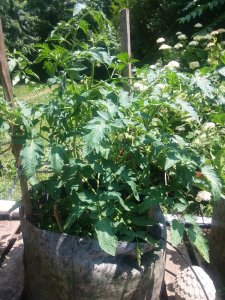 Polish Dwarf ---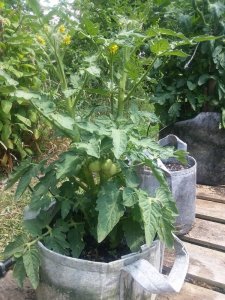 Last edited: