Joined

Jan 25, 2014
Messages

2,162
Reaction score

5,115
Points

307
Location
Earlier this year, I told my husband I wanted to get some Sebrights for a training project for my blog. That blessed man helped me find the chickens, built me a coop, and got me all set up to get going. We purchased 7 Sebrights because the only ones available were kinda sickly, and 3 survived. As luck would have it, it's a decent ratio of 2 hens and 1 rooster. The rooster's name is Harold. Harold was born 3/30/23. He's an Aries.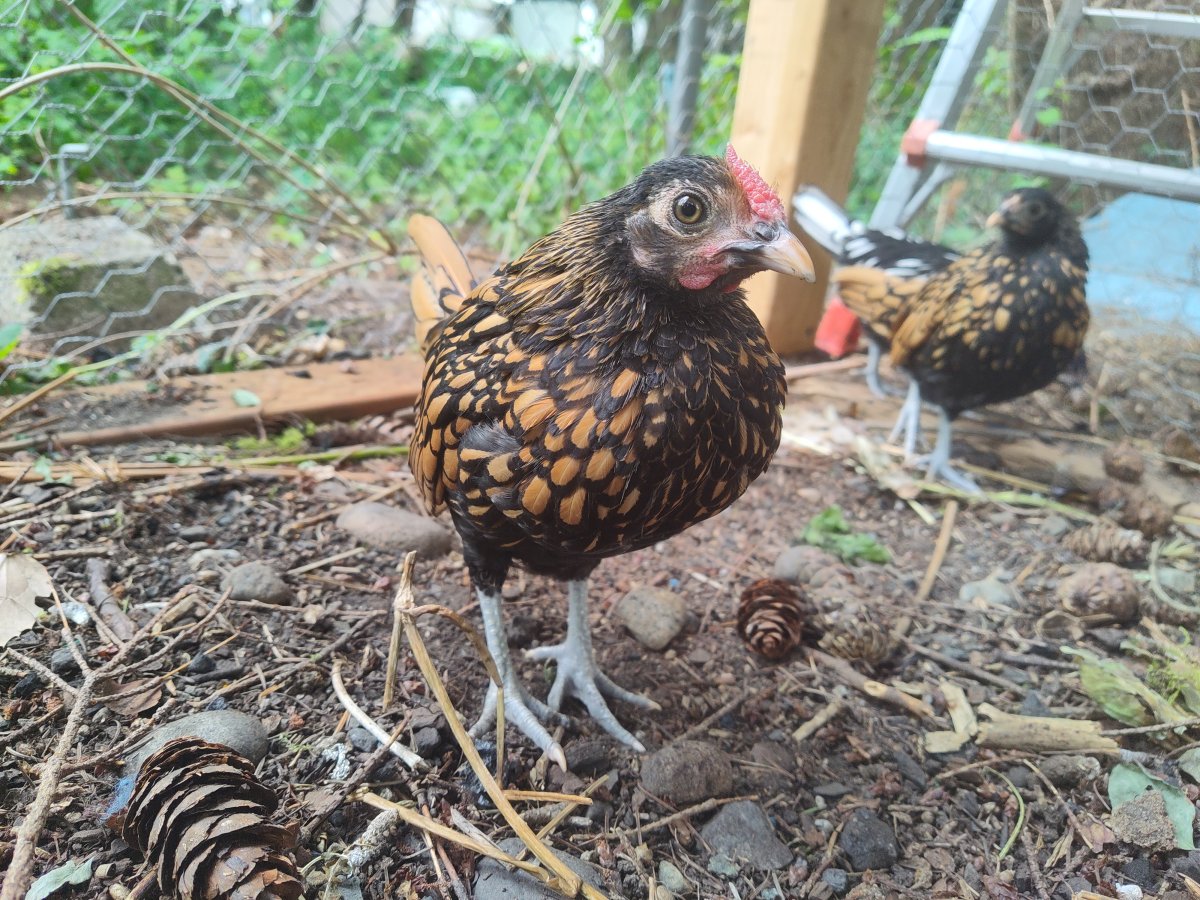 Harold is my training project. He's already learned how to touch a target on command (Hopefully well enough that if he flies up into a tree I can call him back using it.) He just learned how to bow today in preps for learning to sit. If I can successfully train him in basic obedience, there's a Rally-O judge (kind of a funner version of dog obedience) who will judge him.
He's been a very fun little bird so far. I was hoping that one of the hens would be more interested, but they'd rather steal all Harold's treats as soon as he wins them.