Garden Addicted
Moderator
Joined

Jul 9, 2012
Messages

217
Reaction score

592
Points

206
The best way to start the day is with a cup of fresh coffee. If you own a houseplant, you might wonder if your brewed coffee grounds can be used to fertilize it. It is easy, eco-friendly, and cheap to keep your plants healthy by using coffee grounds.
Indoor plants can benefit from coffee grounds! Plants benefit from this rich organic material because it contains a high nitrogen content, and micronutrients, and retains water well. Composting coffee grounds is the most efficient way to use them on your indoor plants!
Using your coffee grounds to create potting soil is another good option. A simple fertilizer for plants can also be made from the leftover liquid coffee. Coffee grounds will increase soil moisture, so keep that in mind. For plants that flourish in moist soil, this is a wise choice!
Plants that prefer dry soil, such as succulents and cacti, should not be planted in coffee ground compost or potting soil. Raw coffee grounds should not be applied directly to your houseplants. By applying raw coffee grounds to the soil, moisture levels can be excessively increased. Plants can suffer from a variety of adverse effects due to this.
Your houseplants will be happy when you know how to get the most from your coffee grounds! Find out below how to take care of your houseplants with coffee grounds!
Fertilizing Houseplants with Coffee Grounds​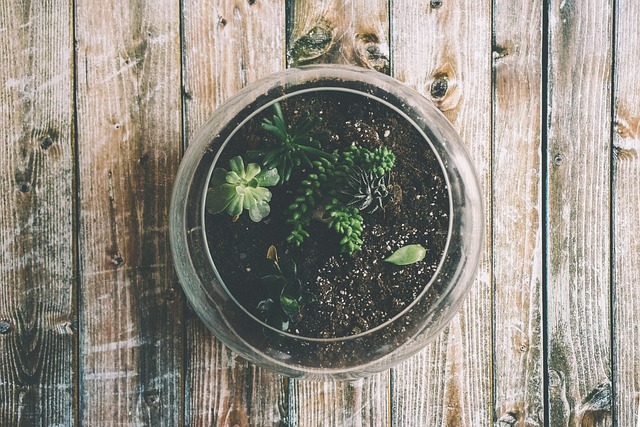 In addition to coffee plant care being a great excuse to brew some fresh coffee, there are several reasons why people choose it. Coffee grounds are loved by plant owners for four main reasons!
1. Contains a lot of nutrients!​
Phosphorus and nitrogen are the two essential nutrients for plants. The nitrogen content of coffee grounds is amazing! Nitrogen makes up about 2% of the volume of coffee grounds. Therefore, they are an excellent choice to give your plants an added dose of nitrogen.
Your plants will also love the micronutrients in coffee grounds. There are a number of micronutrients found in coffee grounds, including calcium, magnesium, iron, and more!
2. Easily accessible!​
There are plenty of places to find coffee grounds. Finding coffee grounds doesn't require a trip to the garden center or hours of online searching. Almost every household has them readily available. You can often get free used coffee grounds from a friendly neighbor, even if you don't drink coffee.
3. Environmentally friendly!​
Most people consider coffee grounds to be garbage that should be disposed of. It turns out that a few very smart gardeners have found a way to make them useful! When you use coffee grounds for plant care, you are not contributing to global waste.
By using them as enhancements for your plants, you are not contributing to environmental pollution. Also, it is a natural way to improve the health of your family without using synthetic chemicals.
4. Low-Cost Way to Care for Plants!​
Gardening can be a costly hobby sometimes. It is always a good thing to find a way to cut costs. Using coffee grounds to reduce plant care costs is a great idea. In addition to being extremely economical, you have no out-of-pocket expenditure since they were already being thrown away.
Additionally, you will save money by buying fewer plant care products to accomplish the same result. All of this sounds wonderful! Here are a few things to consider before throwing your coffee grounds on your house plants.
What Not To Do With Coffee Grounds For Your House Plants​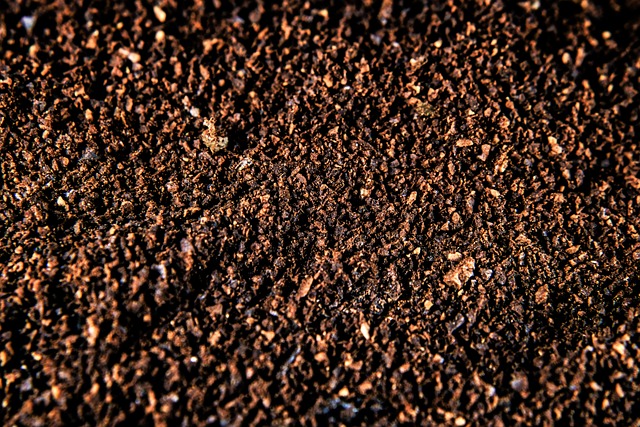 Not everyone enjoys a warm coffee to begin their day. Similarly, coffee grounds aren't enjoyed by all plants. The addition of coffee grounds will increase the soil's ability to retain water. Soil becomes moist as a result.
There are unique needs for every plant. To ensure that your plants grow to their full potential, it is always important to understand these needs.
Moist soils are ideal for some species but may stress others. Cacti and succulents prefer dry soils and should not be grown in coffee grounds. You should understand your plant species' soil preferences.
Misapplication of coffee grounds is another common mistake to avoid. It is not a good idea to apply coffee grounds directly to your house plants. In spite of the fact that it appears beneficial, it can actually cause stress to plants and damage their growth. Water is very well absorbed by coffee grounds.
It is actually possible for them to cause too much water retention when directly applied to the plant. You may end up with unwanted fungal growth around your plant if you put coffee grounds around it.
Overwatering can also result from direct application. Your normal watering schedule may result in a houseplant that is unhappy and waterlogged due to the extra water retention of coffee grounds.
As brewed coffee grounds are slightly acidic, directly applying them to soil can affect soil pH. The acidity of coffee grounds does not pose a problem when they are properly incorporated. The pH of the soil may be slightly lowered, however, if you put them directly around a plant. This can harm some species.
There's no need to worry! While preserving all of the benefits of coffee grounds, you can easily avoid their negative effects.
The Best Way To Use Coffee Grounds For House Plants​


1. Composting​
Composting your coffee grounds is the best way to maximize their value. You may find composting intimidating and complicated if you haven't done it before. It's actually a lot easier than it looks! Composting is a fairly straightforward process. It has even become an almost art form among some gardeners.
Composting generally uses "greens" & "browns". Coffee grounds & eggshells are examples of "greens," which are high in nitrogen. In contrast, "browns" are materials with high carbon content, like paper & dried leaves. Generally, browns are used in a 3:1 ratio with greens.
Your materials are thrown into a pile or bin and are allowed to break down over time. Compost can be made from other materials, which would otherwise be thrown away in landfills, as long as you maintain around a 3:1 ratio.
In some gardener's kitchens, there are usually small compost piles so that food scraps can be easily disposed of. In the end, you will have wonderful plant-growing material that is nutrient-dense. If you need to replenish the nutrients in the soil of your already potted plants, you can mix this in with your regular potting soil.
As a brown, the coffee filter can also be composted since it is made from paper. Your houseplants will benefit from all of the rich nutrients in coffee grounds using this method.
2. The Best Potting Soil Mix​
Moisture is easily trapped in coffee grounds, as we discussed earlier. When applied directly, this can be harmful. You can use it to spice up homemade potting soil! A potting mix can benefit from materials that hold water, such as coffee grounds.
When making your potting mix, just keep in mind that all of the elements need to be in balance. In this case, adding coffee grounds may also mean adding a little more sand to the mix to facilitate drainage.
Before potting your plants, remember to understand their soil preferences. It is also important to make sure that the soil is well-drained for plants like succulents and cacti. However, many plants prefer moist soil for comfort and hydration.
Coffee grounds can be a great addition to your potting mix if you have houseplants in the second category! The coffee grounds will also provide an extra boost of nitrogen.
3. Liquid Coffee Fertilizer!​
If you have leftover liquid coffee, you can use it. Use up that last bit of coffee left in the pot all day instead of throwing it away! A 1:3 ratio of cooled coffee to tap water works wonders. Your own liquid fertilizer has been made. As an example, you would mix 1 cup of leftover coffee with 3 cups of water.
This is an acidic fertilizer, so use it with caution. As a result, the pH of the soil will be lowered. Acidic soils are preferred by some plant species, while alkaline soils are preferred by others. African Violets are very common houseplants that thrive in acidic soils.
This coffee fertilizer can be used once a week to keep the soil pH low and replenish some essential nutrients.
Soil pH & Coffee​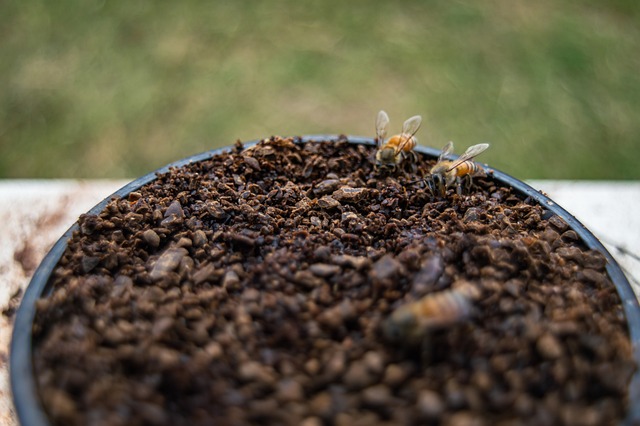 It is imperative to understand how soil pH can be affected by coffee-focused plant care methods. Let's learn some science in a jiffy!
A pH value of 7 is considered neutral on the pH scale, which ranges from 0 to 14. Acids have a pH range of 0-6.9, while bases have a pH range of 7.1-14. The higher the acidity, the lower the pH. For your plants to thrive, you need to understand the basics of soil pH.
In general, plants prefer a pH that is slightly lower than neutral as it allows them to absorb more nutrients. Going too low can, however, be dangerous. When the pH of soil becomes too low, this can increase the number of nutrients available to toxic levels. Plant growth can be stunted as a result.
The unbrewed, or raw, grounds of coffee are highly acidic, so you should never use them on your plants. It is also important to dilute liquid coffee before applying it to plants.
There is much less risk of soil pH being lowered too much when used or brewed coffee grounds are used. Nevertheless, you should still be aware that they can negatively impact your plants' soil because they are slightly acidic.
Conclusion​
In houseplant care, coffee grounds are often used for a variety of reasons. In addition to being high in nitrogen, they are also rich in micronutrients. Almost every household contains coffee grounds, making them a readily available resource. When gardeners use something that would otherwise be sent to the landfill to enhance their plants, they can feel a sense of pride.
The cost-effectiveness of coffee grounds is also unmatched. Although coffee grounds have many wonderful uses, you need to be aware of their potential dangers. Directly applying coffee grounds to plants is not recommended.
As a result of the extra water retention, fungal growth may take place, overwatering may occur, and growth can be impaired.
Using a 3:1 "browns" to "greens" ratio is the best way to compost coffee grounds. It is also possible to mix your coffee grounds with homemade potting soil to plant your plants. In addition, leftover coffee can be converted into a simple liquid fertilizer.
There is a risk of lowering your soil's pH when you use raw coffee grounds and liquid coffee fertilizer. So you should only use acidic fertilizers, such as liquid coffee fertilizer, on plants such as African violets, which tolerate low-pH soil.
Understanding each of your plant species' unique care requirements is key to helping them thrive when caring for them.
Have you used coffee grounds in your plant-care routine? Share your experiences below.
Last edited: