Joined

Jan 17, 2021
Messages

2,178
Reaction score

6,856
Points

195
Location
Fermenting my first batch of tomato seeds, Honey Nail.
So it begins! Also harvested my first dried pea pods of several varieties, though Dead Viking, Sutton's Harbinger, Bolero and Spring Blush take the prize for earliest. Finally harvesting cucumbers in earnest; I did lose track of one so I've allotted it the role of seed maker since it's almost brown now. It's surprisingly huge. Several eggplants are nearly ready to have the seeds harvested, Listeria de Gandia & Casper being the first 2.
Has two days of rain which the beans did NOT like and it occurred to me that the vegetable which is my favourite to grow and collect seeds from is probably the most difficult for me too. I find getting bean seeds to maturity in perfect condition is often met with several challenges, at least in some seasons. Between cold spells, rodents, excessive heat and moisture, early frosts and mould, it's a tight rope. But I think they are such a beautiful vegetable plant, and I do love their bounty in the pot. I think peas have got to be the most unfussy vegetable from sprout to dried pod! Powdery mildew can be a problem occasionally, but I often go years without seeing it.
Some pics.
This white echinacea came up on its own this year. I must have planted it years ago, had it die back and conditions occurred for it to re-emerge. Not sure why the background is black, weird angle to the sun I guess.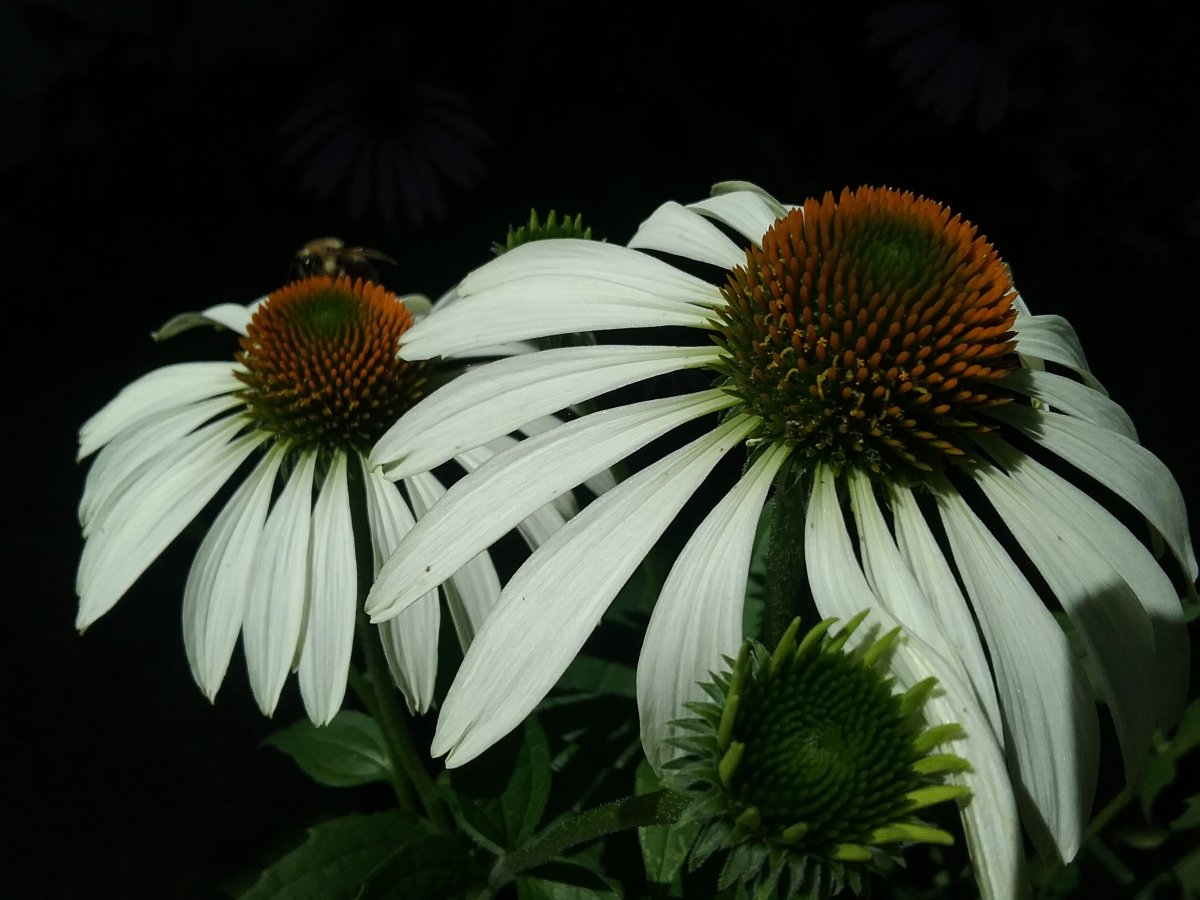 Brazilian peas are nearly dry. Purple zippers!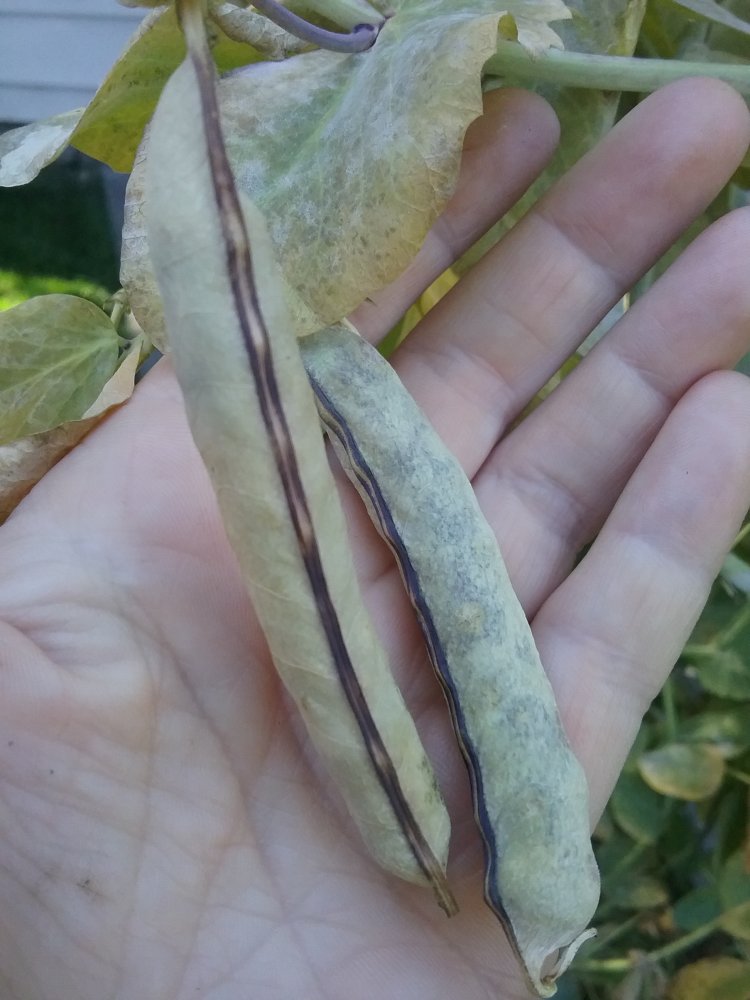 Retrija soup pea STILL making flowers! This one may not make it, we'll see. SO LATE. Awesome heat tolerance though.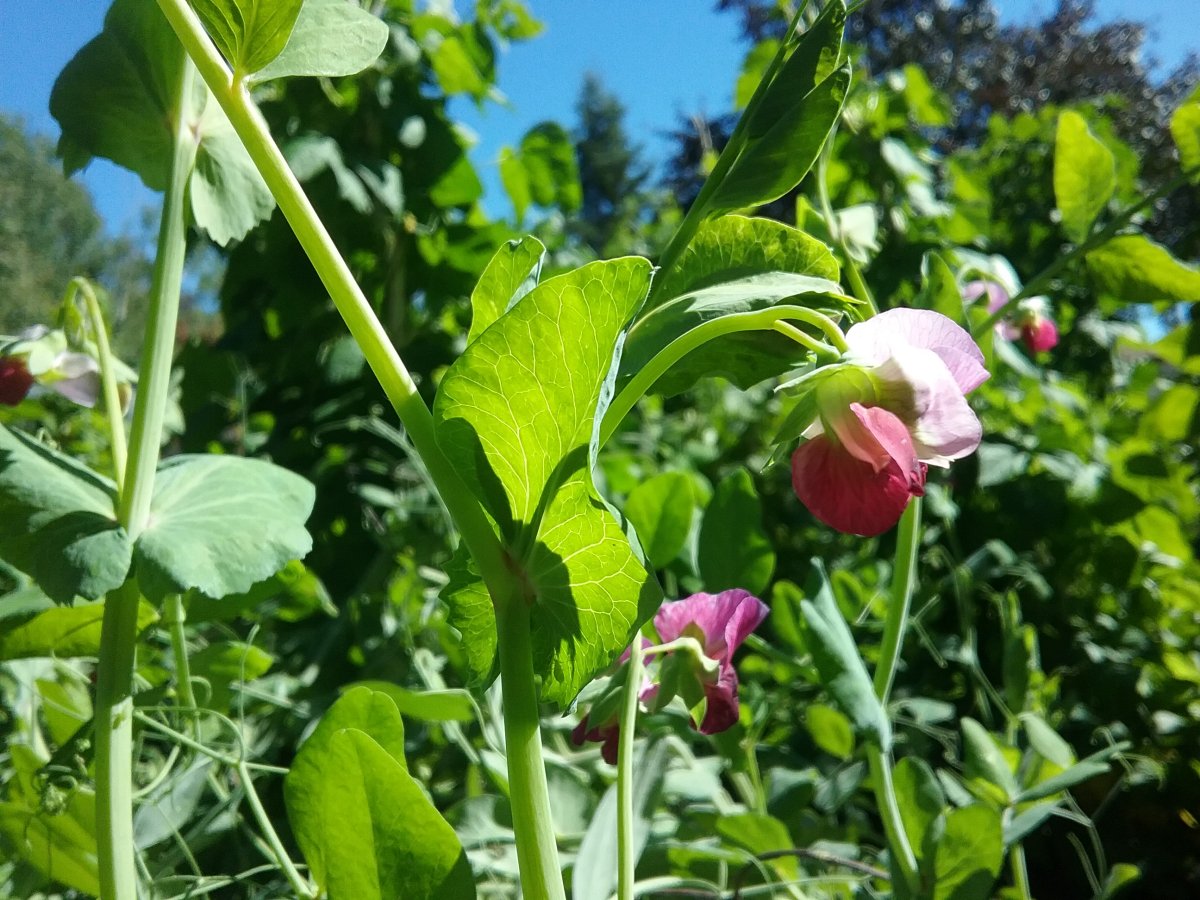 A study in contrast. The peas are like "I'm so done." The beans: "party on dudes!"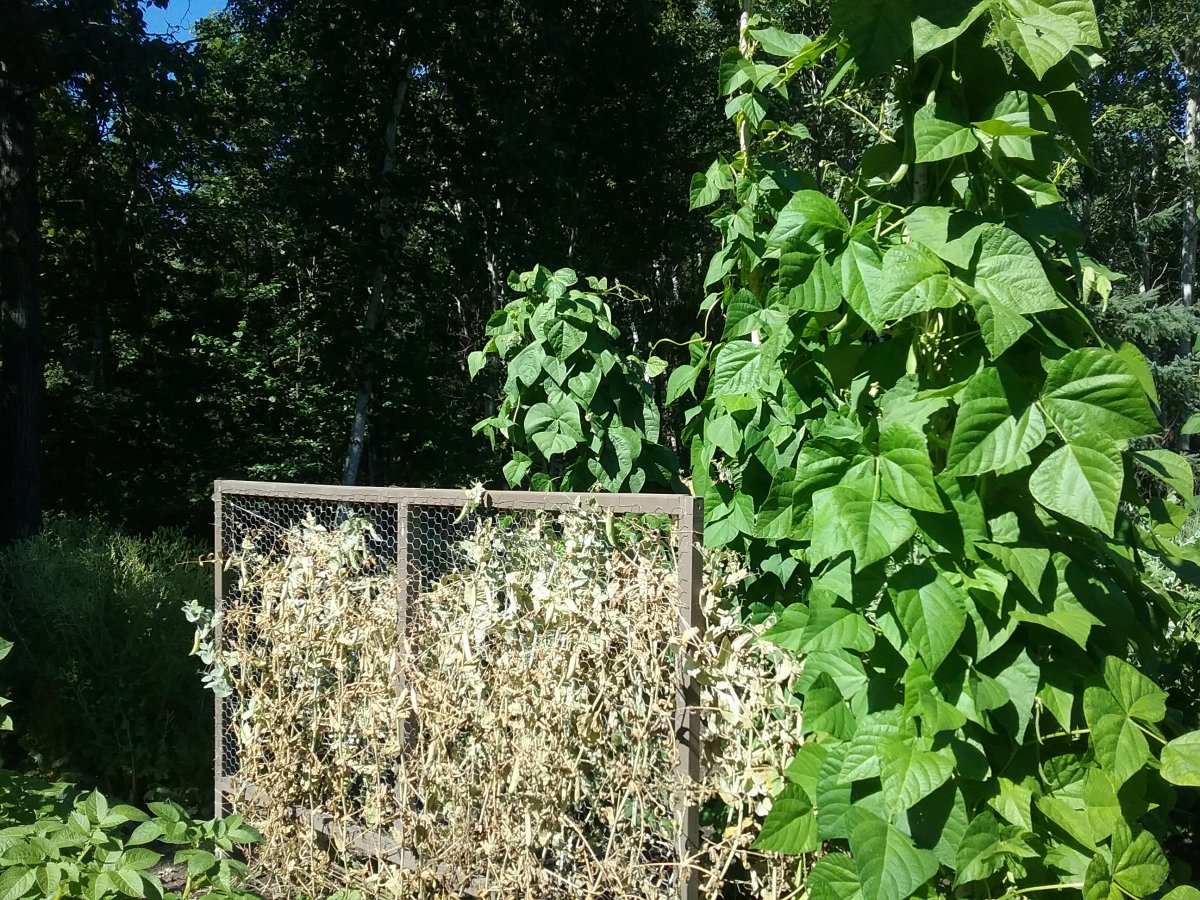 Pheasant''s Eye. First flower, first time growing it. Pretty.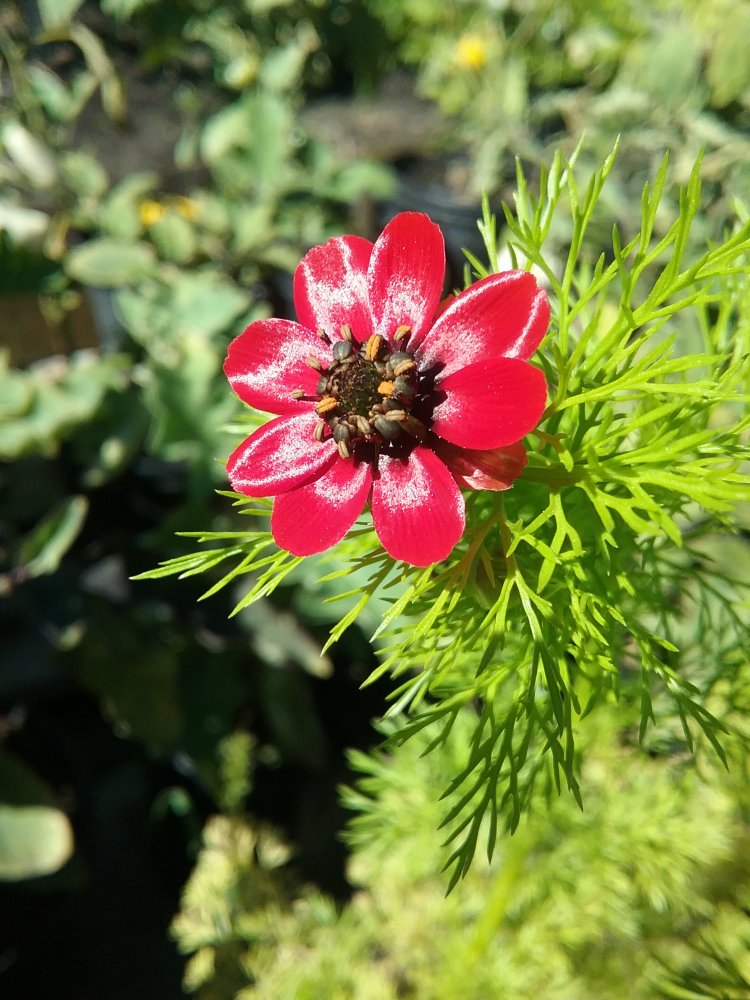 Flamme tomato. Yummy.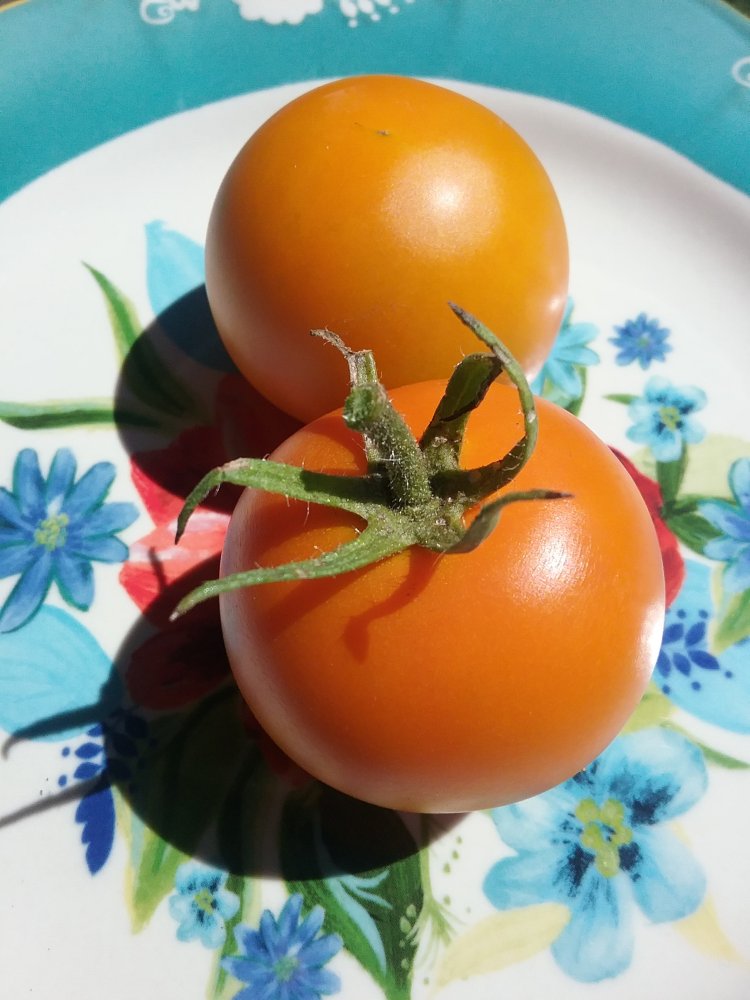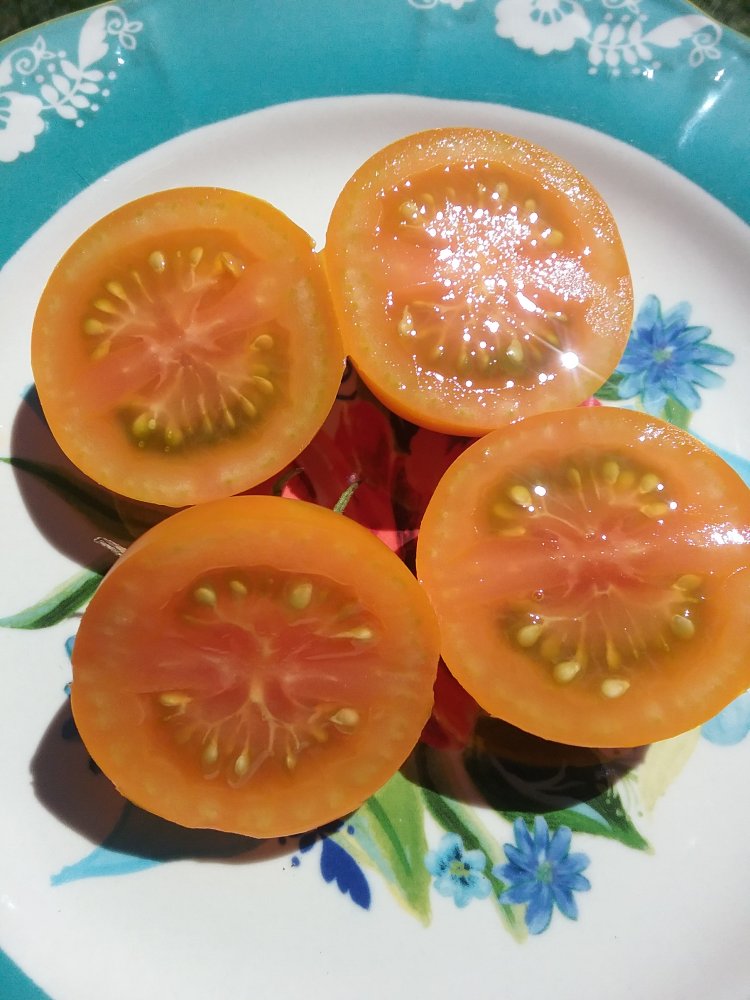 Little lady just hangin'.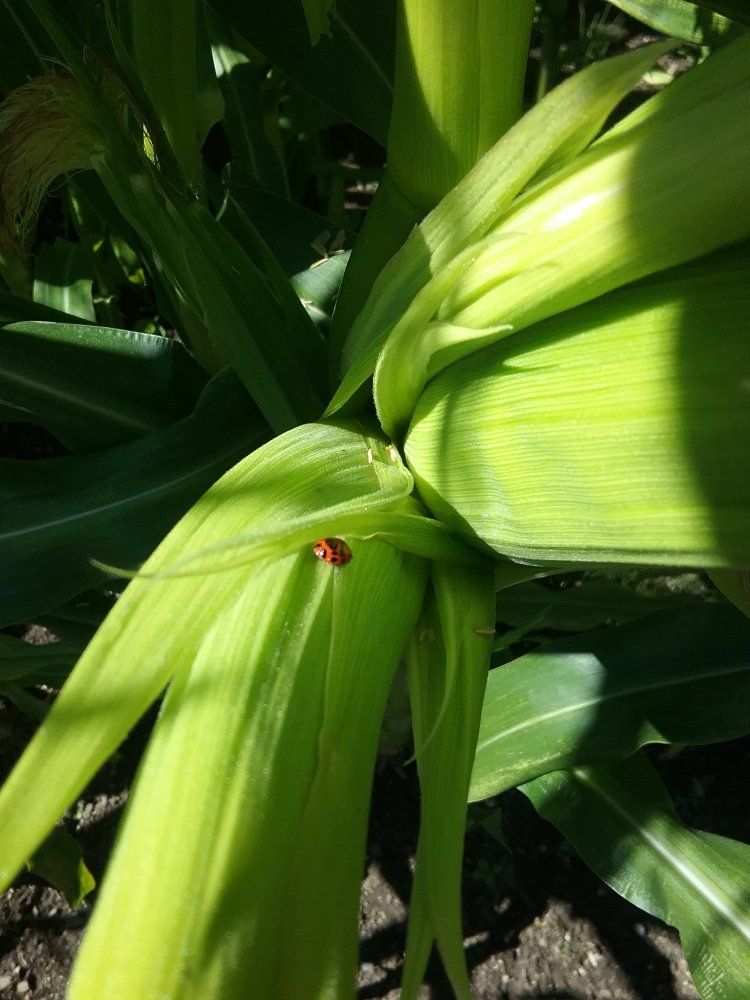 YAHOO! Looks like Zeedman's awesome soybean is going to produce for me after all! I'm having a bit of trouble with stems breaking from the plant.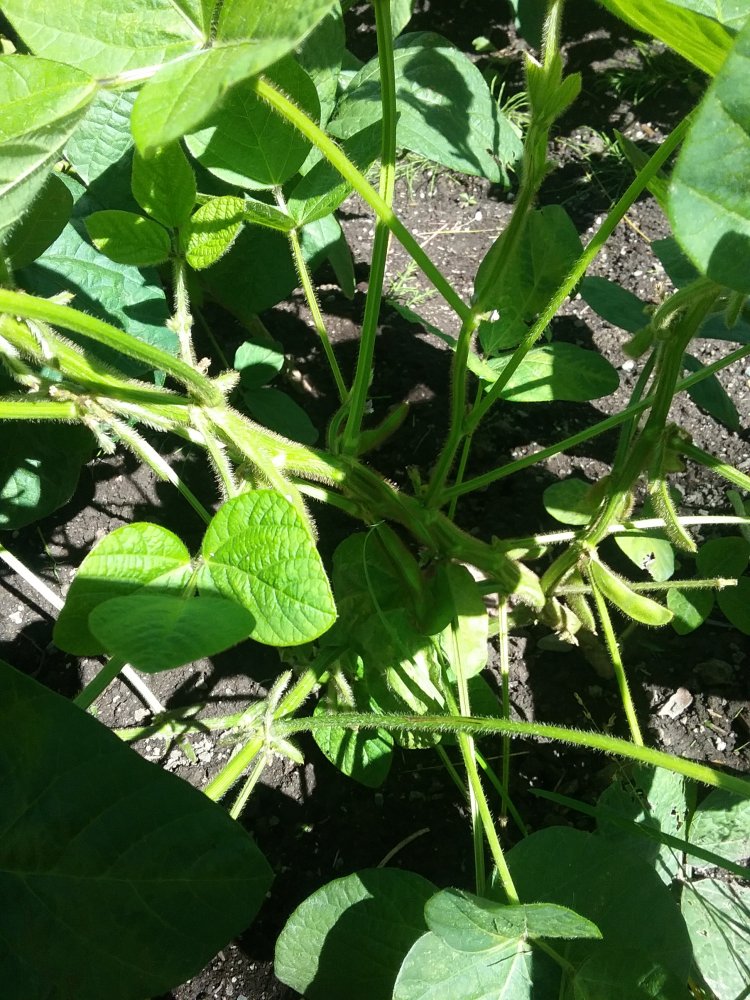 I should be home weeding...... but decided to come here instead.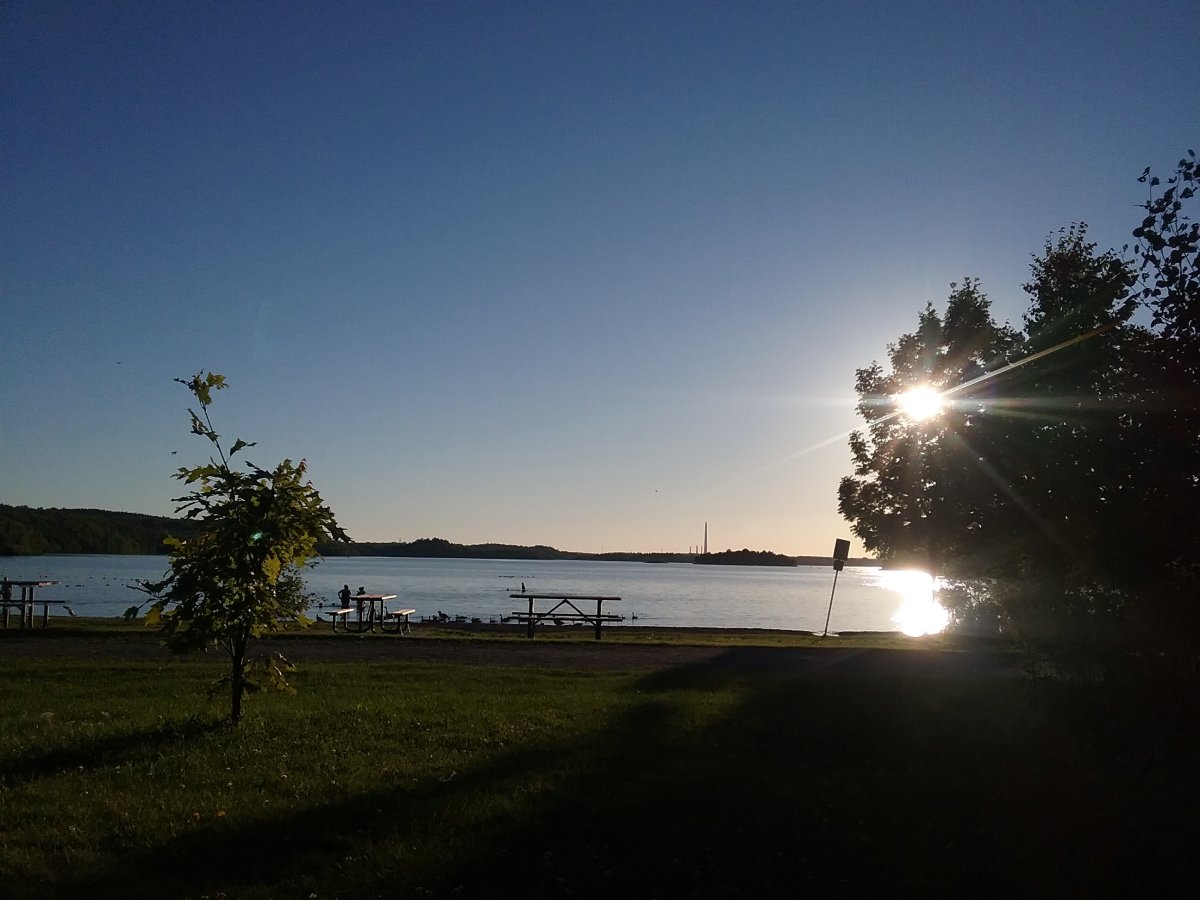 Last edited: