Joined

Jan 11, 2019
Messages

367
Reaction score

888
Points

177
Location
Been busy (very busy). two of our steers decided to escape the finishing yard. one steer is a big boy. My neighbor, farmbabe and I got them back on fenced pasture. I repaired fence and increased its height to 54 inches, from 48. I plan on putting them back in the finishing yard the next few days. I hope he doesn't decide to do it again 🙄
The same day of the steer escape one of our hefiers delivered a bull calf. Then 3 days later our other two (cow and heifer) delivered bull calf's also. Here's a picture of three bull calves taken a few days ago. I don't recall the day the picture was taken, as the days are starting to run together, just being separated by sleep.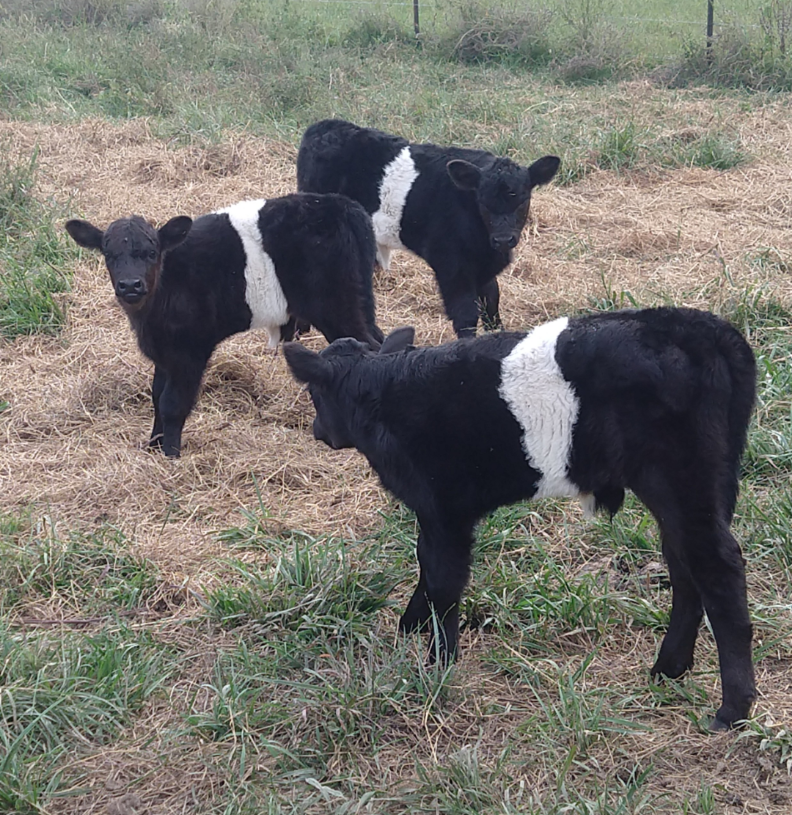 in the mean time, I got my nose in a book, studying to pursue master gardener certificate eventually. it's very time consuming...
My neighbors friend (awesome guy) is having some mature trees cleared. So my neighbor and I are picking up saw logs for my sawmill. A little over a 1000 board foot at a time. logs are heavy! Sure farm truck can pull the trailer, it had many times. But can it stop the trailer? Answer is yes with new premium brake pads it sure can. (more work done brake job for farm truck). I used to have to do a break job on farm truck every year to keep the brakes in top notch shape. lifetime warranty premium brake pads are worth the extra $, never have to buy new pads again
Here some yellow pine logs bucked to 12foot 6inces long. And northern red oak bucked to 8foot 6inches, should be able to saw out a few boards out of these 😁
Yellow pine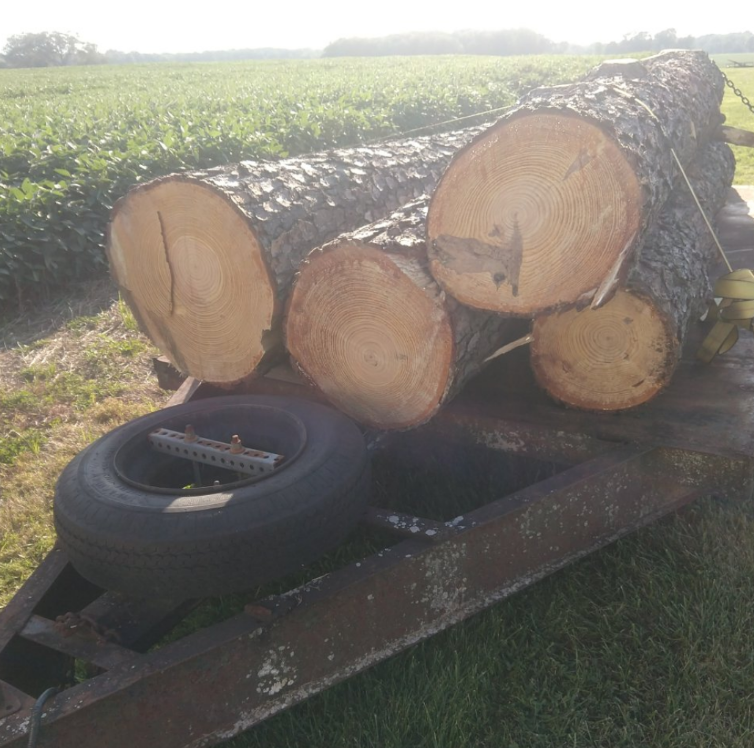 Northern Red Oak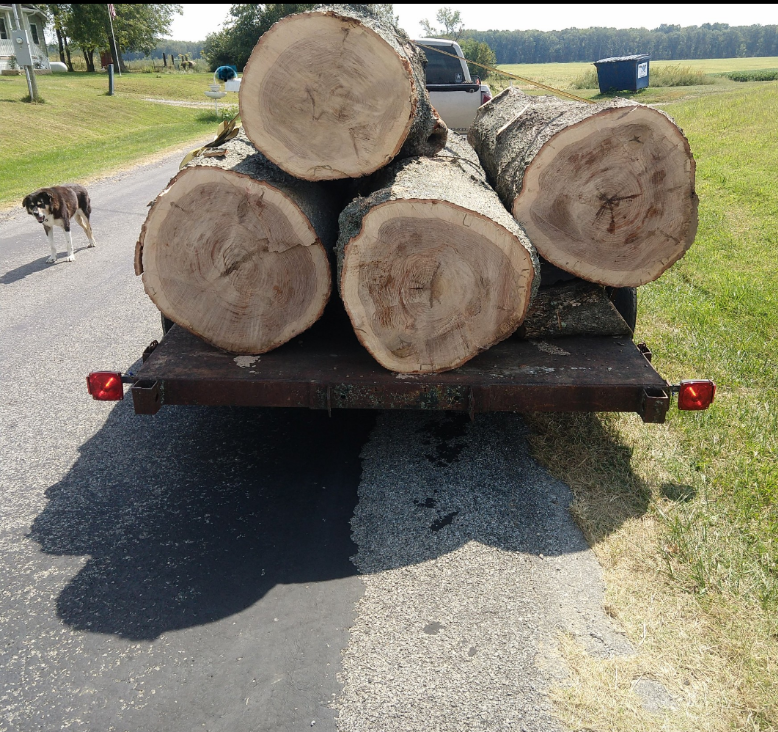 Also have 14 fruit trees being shipped the beginning of the month. Plus all the potted grafted fruit trees we grafted in February and what I've picked up over the season as good deals 👍. I reckon I'll have to have a BAS planting party? BAS? (Bring A Shovel) 😂
Some of the grafts have really taken off and I had to take them out of kiddie pools and screw the pots to railroad a tie retaining wall, out of concern that they may fall over. The tallest is s golden delicious apple, it's approaching 9 foot tall 😲 all these get 1 quart of air conditioner condenser water every day. they seem to enjoy air conditioner condenser water 🤷‍♂️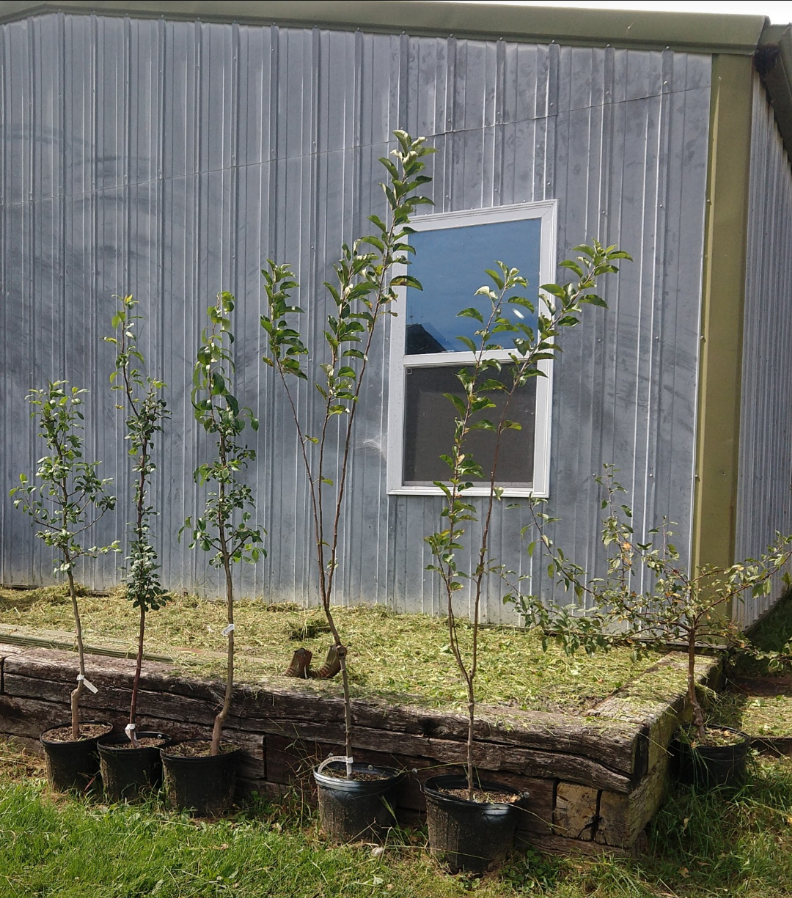 I've just been super busy. But I do enjoy being busy, super busy is busy, more better 😁.
Jesus is Lord and Christ 🙏❤️🇺🇸
Last edited: