Joined

Sep 4, 2009
Messages

9,744
Reaction score

10,378
Points

397
@baymule
reminded me about fixing my overgrown herb garden in 2023.
I am reclaiming mine this year. Gotta get aggressive--cut down the 3 volunteer Rose of Sharon and the volunteer black walnut growing there--bc I have let it go wild!
I have a small patch of oregano growing with weeds. I need to bring in new soil from 2 year old used bedding.
I like
@ninnymary
's suggestion for me, to use bricks to separate different herbs and to bury the seeds end of season for herbs that won't overwinter.
That's the trick, finding what will overwinter, what will die if you use that four letter word, "S.N.O.W" in front of them, like rosemary, figuring out which herbs grow tall and will shade out the others--those need to planted furthest north--AND to figure out the right number of plants.
I gave Middle DD a gro lamp and she is currently growing herbs in her basement.
Some herbs need multiples for cooking.
Some herbs need multiples for canning, like making mint sauce, although I have a mint bed already, and I harvest from it only when it's warm outside.
I have a lovely rosemary that found it's winter home under a grow light, ~12 hrs/day and on top of the fridge, but I could use a 2nd one, so I may only want 4 rosemary out in my herb garden.
I had to move the grocery bought parsley away from the kitchen window. I cut off the crummy looking stems and put it on top of the fridge. It's doing just OK there, too. New leaves look nice, but I am wondering about the actual quality of the plant I bought.
I can also tell that I could use about a dozen parsley outside. Fresh parsley tastes different that the sprigs that restaurants put on your main course as a garnish, but that's just MHO.
I think I could use a least a dozen thyme. When I have canned chicken broth with thyme, it seems like 1/3 of my plant is gone, BUT, the thyme is happy next to the south facing kitchen window, somewhat chilly. Thyme won't overwinter outside here, either.
I once grew Bee Balm, but I don't use much, so it may be growing with some vegetables in some bed this next season.
I am thinking of growing grocery store garlic--bc the lovely garlic that
@flowerbug
sent me is overwintering in my big bed this winter, and the local purchased garlic is in a different spot, same bed--in my herb bed. I took
@Phaedra
's advice and tried growing some grocery store garlic in a bed last year. Kinda forgot about it, but last I looked (before the cold) it looked worth harvesting the leaves and all came up.
From the other thread, I might start chamomile, too. If it is really aggressive it might be just the thing to fill in space on one of my north of the garage beds.
Might put chives there, too, this year.
Maybe, if there is room, I should be growing onions in this bed, too.
I can change my mind later if I don't like them there. If I do, I can let them go to seed...or not.
You would be surprised at soils/bad lighting that can exist close to your buildings, and plants that are supposed to take over your lawn, sometimes die out in these places from drought and lack of light.
OR, they spread enough to be used, but not enough to take over the lawn.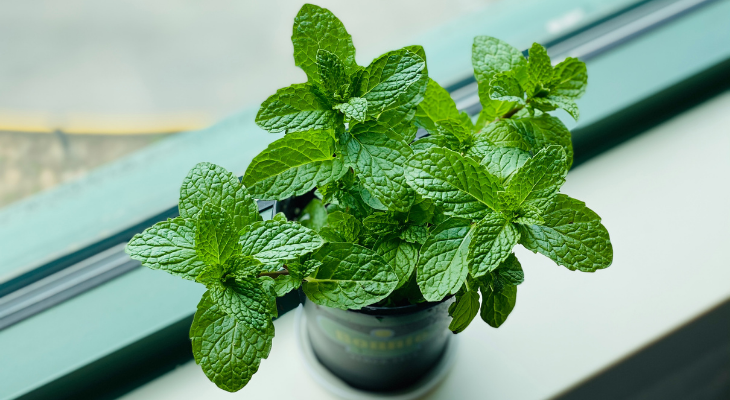 While winter can give gardeners a nice break from their usual garden maintenance, they undoubtedly miss the ability to harvest and enjoy the fresh garden bounty. Try growing fresh, flavorful herbs indoors this winter to add some green to your home and zest to your recipes! Many herbs are native...
extension.illinois.edu
Gotta check my herb seeds!!
It is certainly NO waste to start them indoors and move any transplants out mid Spring to one of my many beds.