Joined

May 30, 2011
Messages

1,839
Reaction score

867
Points

227
Location
3/18/2014 Greenhouse up FINALLY!! Here are some step by step pics.
Here's the before, this framework stays up year-round, the greenhouse is covered with plastic from about March to late June or July.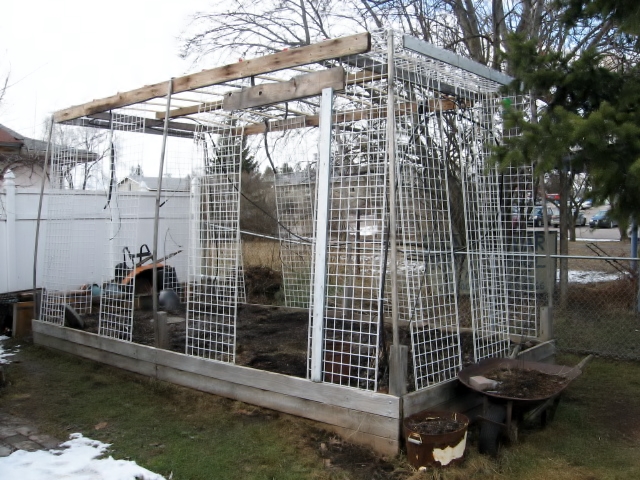 Here's our plastic, just picked up a new box for about $40. We only ended up using about 25' from this box, since we recycled some panels from previous years. So this will last a few more years.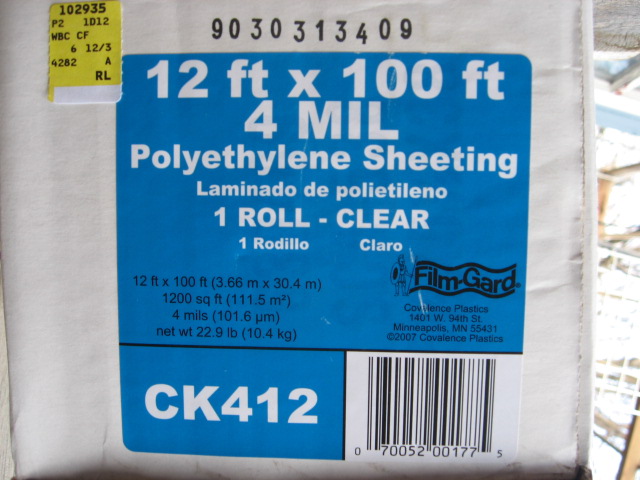 1st panel up and over.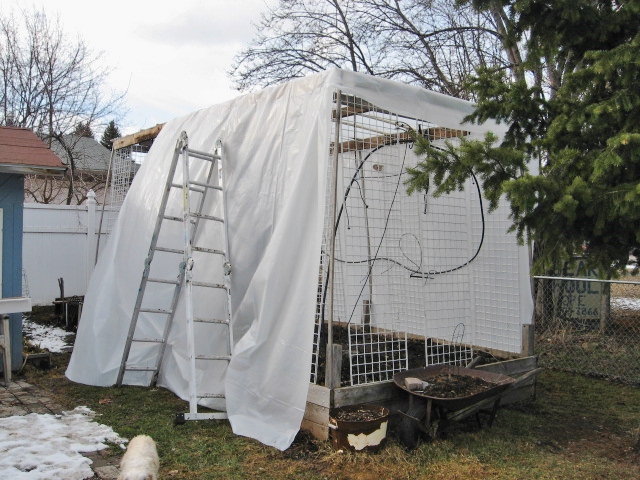 Once we've got the plastic where we want it, we roll a 1"x2" piece of wood up from the bottom of both sides. The plastic gets stapled around this strip of wood, then screwed in place to the raised bed. That makes it easy for me to vent the greenhouse when it starts getting too warm - just unscrew a few screws and roll the wood strip up higher, and bungee cord it up.
Inside view - we added more 1"x2" strips across the top this year, to prevent big puddles of water from forming up there, like we've had in the past.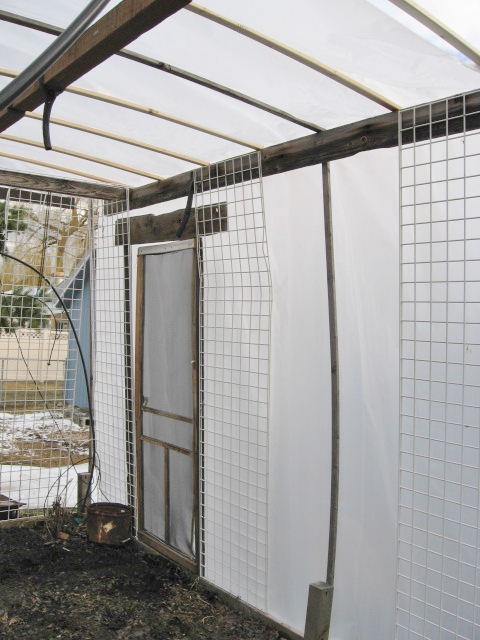 DH screwing down that strip of wood inside the plastic.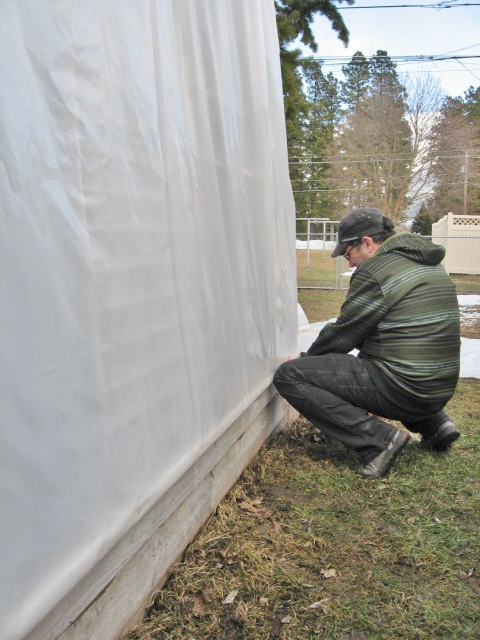 Using a 1"x2" to gently poke the plastic into place.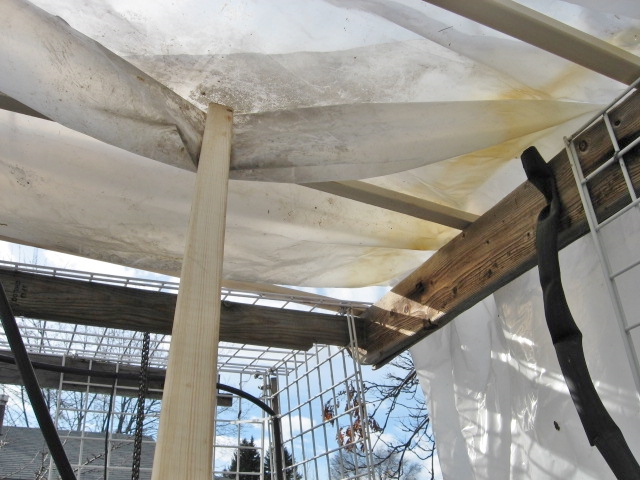 This is how the larger, middle panels meet up with the end panels. We leave an overhang on each piece, then roll them together and staple to more wood 1"x2".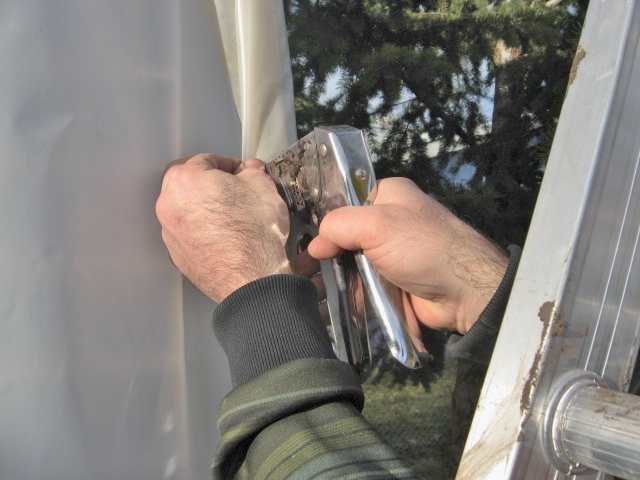 Outside of the door, which is an old screen door. It's getting pretty saggy but I think it will hold together for one more season. I'll take old bike innertubes and use them as gaskets around the door, since it has some big gaps.
Inside of the door, and you can see the start of my drip irrigation system in the bottom left corner of the garden.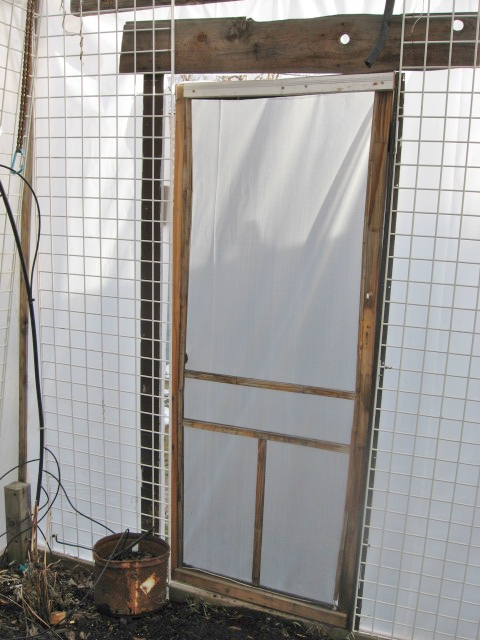 We were bravely defended from marauding squirrels by Lucy and Charlie! And you can see we still have snow