Joined

Jun 9, 2018
Messages

432
Reaction score

1,215
Points

217
Location
Black tea for me this morning with lots of cream. Scrambled one of the farm-fresh eggs for myself that I was able to score yesterday. A successful egg quest! One dozen chicken eggs and 1/2 dozen duck eggs!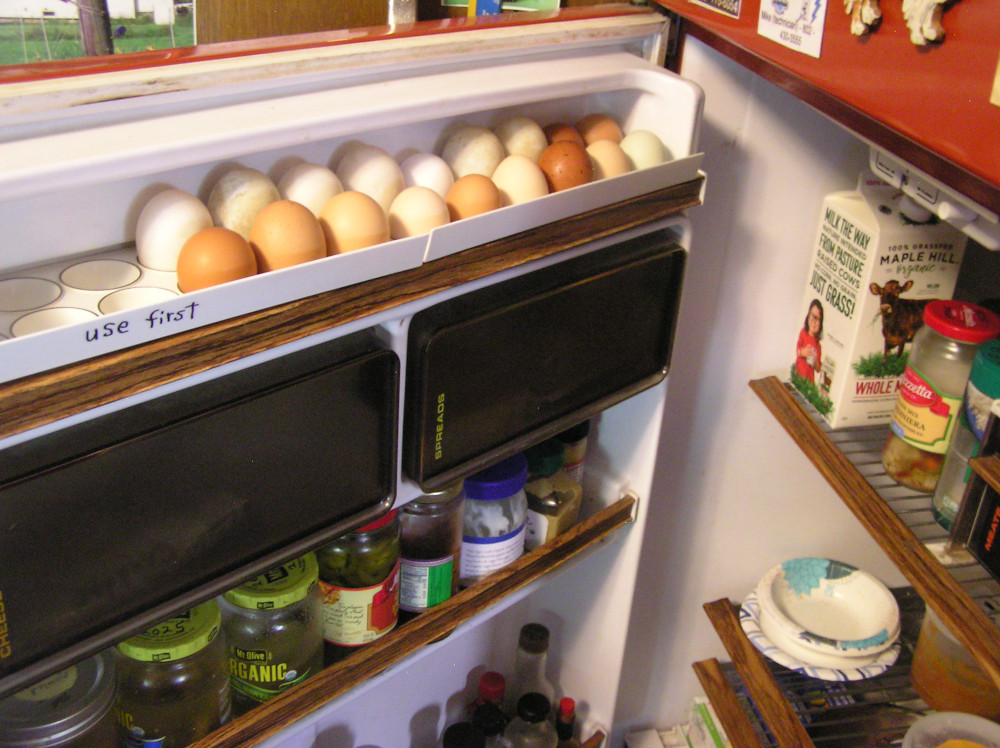 This after the two hungry dogs got their cut.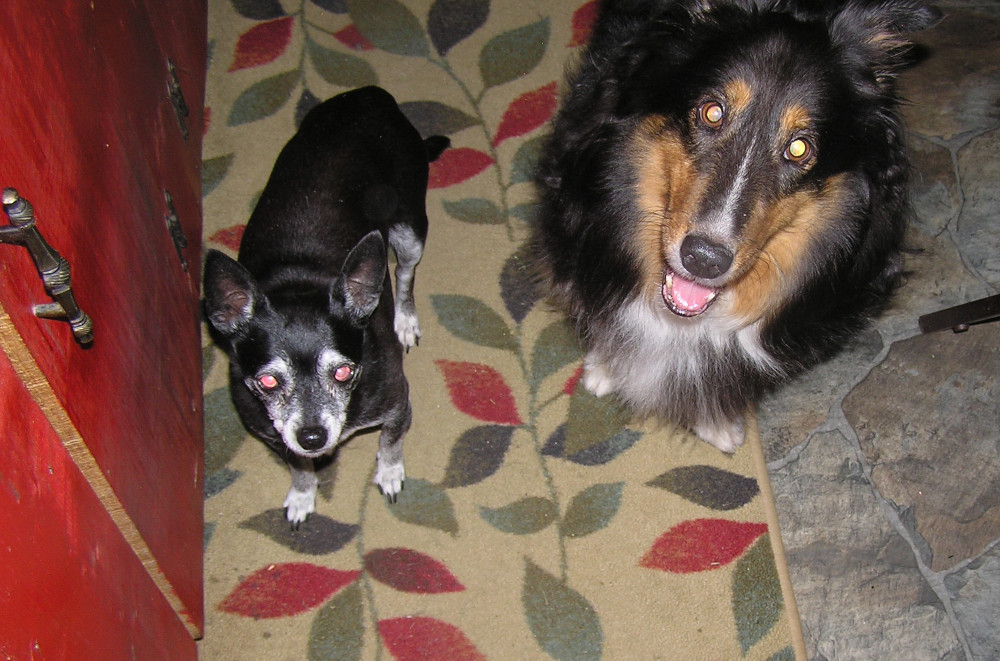 Mabel's (right in photo above) breakfast: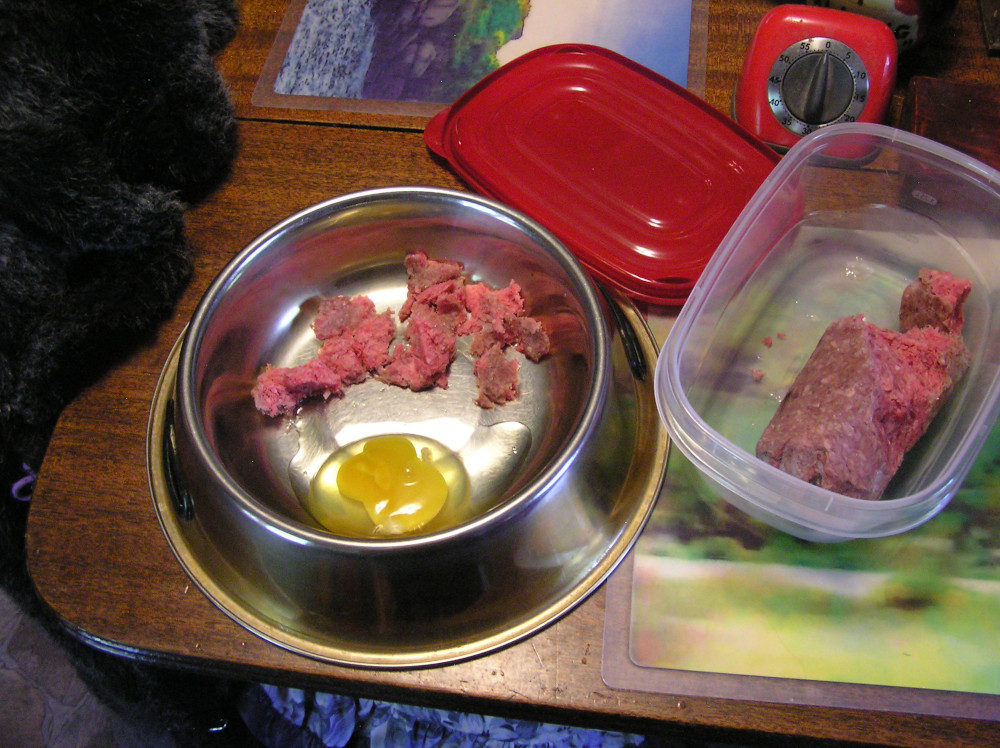 The raw meat is from HareToday, meat, organ meat, & bones, finely ground, in this case venison.
I have to cook for little Miss Picky, aka my little bug-in-the-rug (below) because the only raw food she will eat is chicken, and then only a little. I prepare her various cooked foods for her by finely chopping pasture-raised meat, that I buy for myself, and adding ground eggshell, and the dates on the lids are when I froze each particular batch. The paper bowl held part of an egg mixed with ground pork that was slightly cooked/warmed in microwave. A lot of work, but when you are a dog past your 16th birthday, you deserve to have your whims catered to.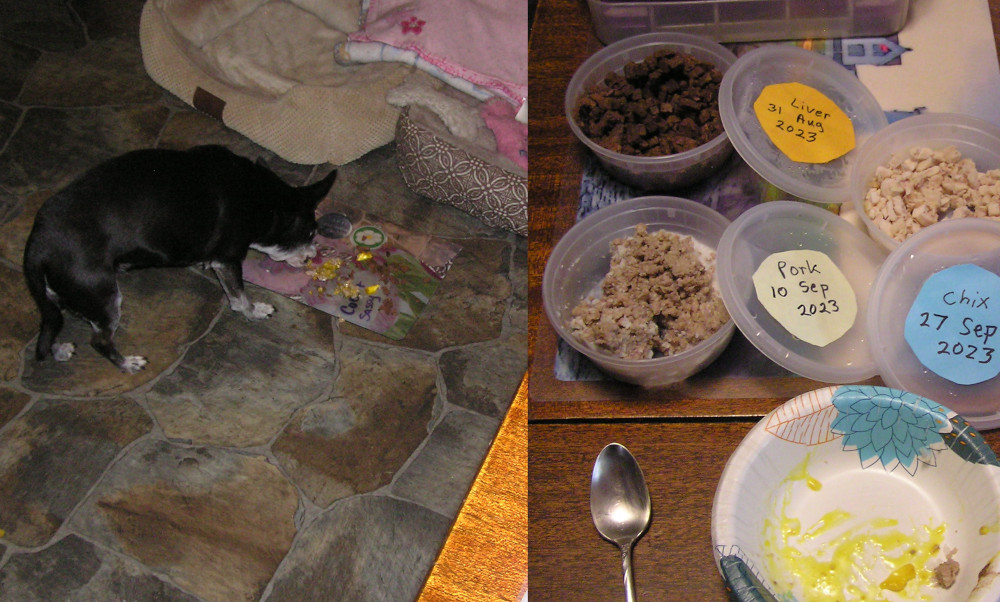 Last edited: