Joined

Nov 23, 2014
Messages

625
Reaction score

642
Points

207
Location
I've had a belief since I was a child that was given to me by a local regional park ranger: horse manure is the best, that's why we call it trail gold
This is why when we bought our land I looked up a couple of local horse farms and asked if I could come get some manure to spread around my prairie (some of which was former corn land) and to mix into my soil mixture for my tree farm pots. It was tough to figure out a schedule with most of them, so my trailers were not frequent, but then as things go you meet a random person who says "call this guy" and hands you a number.
Denny was (
) immediately one of those guys I wish I had known my whole life. A great father figure. He was 76 (twice my age) but full of jokes and life. When he was done loading me up he'd yell at me "now get your **** and get off my land". I only got to know him about 6 months, but I considered him a friend. One day he didn't call me back, which was unlike him, so a few calls and days later I stopped by his house to see if he was alright. His wife was there and I knew from the second I saw her that my friend was gone. But her loving heart didnt skip a beat and after some years and chatting about him, especially letting me know that the night before he died he got to eat his favorite meal and she had even made him an apple pie, she said "come by this weekend and I'll be sure to have my nephew here to run the skid loader; and bring your little girls with you too"
From the first call I made to him he praised his friend who gave me his number and I'll miss him terribly. But his wife said "you be sure to come back in the spring for more manure".
Ranger Tim Gordon was a great father figure. The lessons and respect he instilled in me at a young age I can directly point to as the reasoning I do what I do today, including starting that tree farm. He taught me to seek out horse manure for soil health and then here I am nearly 30 years later finding another great father figure who was a source of horse manure for those trees and my prairie.
So go out and get some horse manure and mulch it up for your berries and other plants. Trail gold, donchaknow?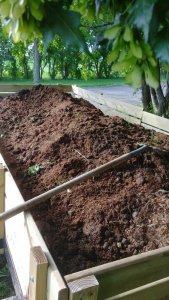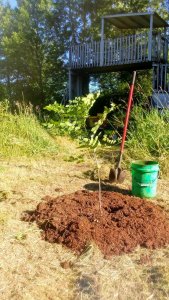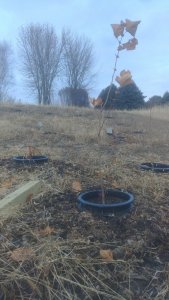 Last edited: