Joined

Jan 10, 2012
Messages

11,303
Reaction score

7,327
Points

387
Location
We made it through 50 mph winds during the winter, buy last week we had some doozy gusts that wreaked havoc around the place.
Don't # 1: Don't put up car shelters without adequate wind protection.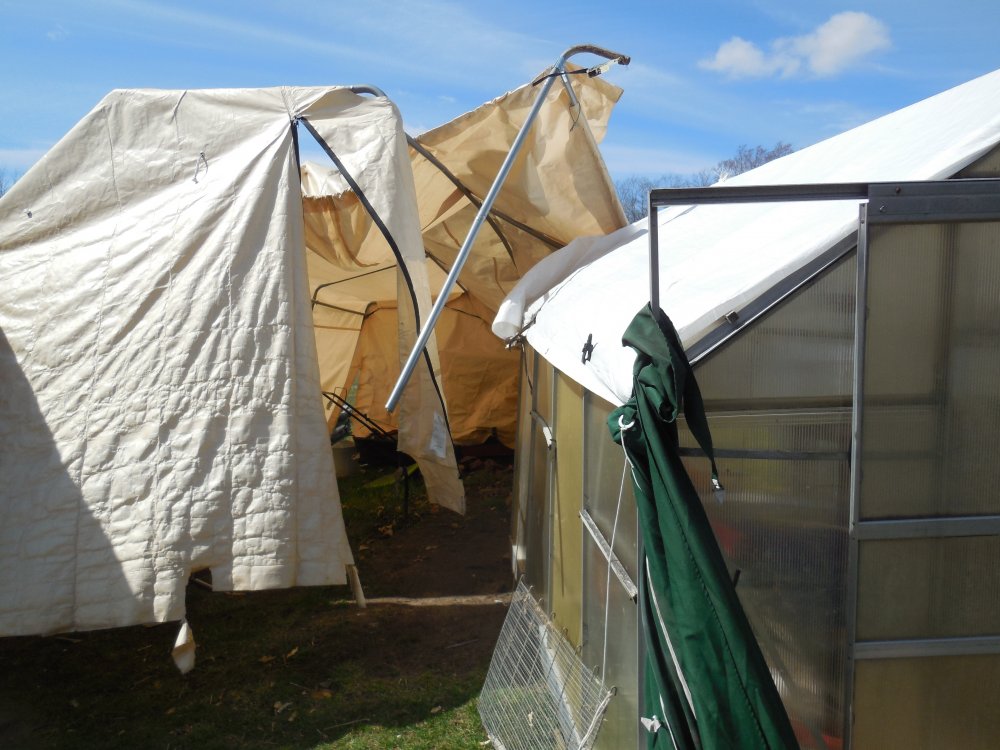 I am not sure just what would have defined adequate, but obviously couldn't stand up to hurricane force wind gusts.
Don't # 1: Don't rely upon other (temporary) structures to protect the greenhouse from winds.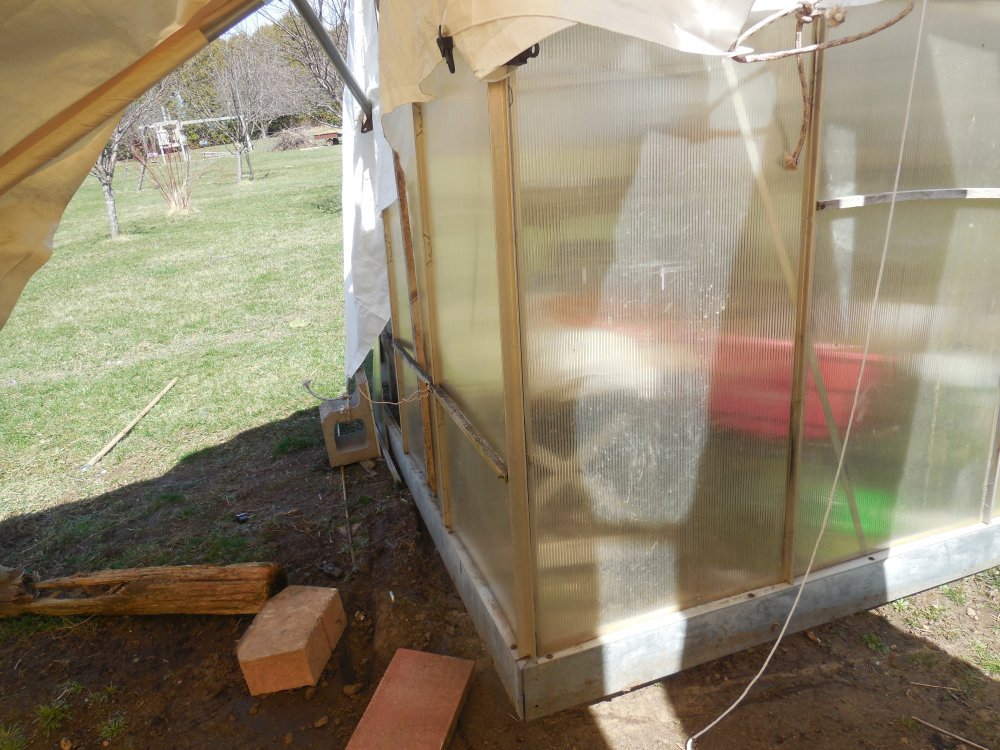 The wind-blown tarp shelter has moved the greenhouse out of square and off its base. It also allowed the wind to catch some of the windows and blow them out. Fortunately, all is repairable with the greenhouse. I suspect my temporary tarp-covering made a big difference with the greenhouse surviving the blow.
Don't # 1: Don't build a temporary greenhouse just before a big blow. But if you do, make sure it is finished!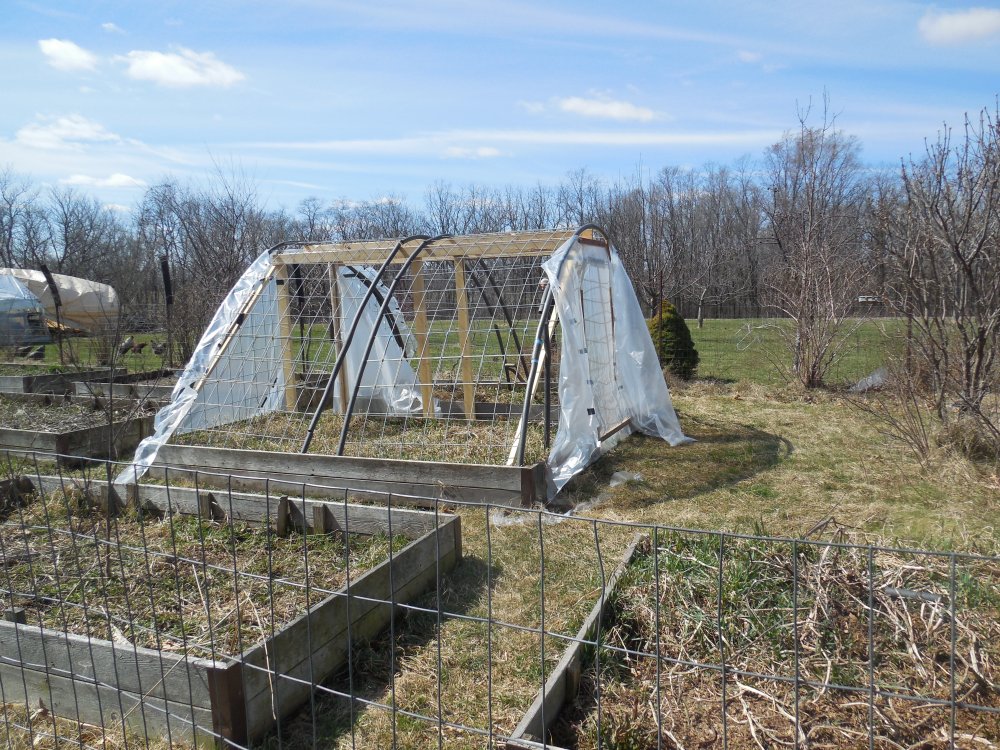 I know why the cover blew off. I hadn't decided upon a doorway and left the rest of the work while I decided. I also took the next week off to up-date an apartment. The sides stayed, but the wind blew into the structure and, since the bottoms of the roof weren't secured, was able to strip the roof off. I will know better next time (and ,yes, there will be a next time. I fully intend to finish my greenhouse-in-the-garden.)