Joined

Mar 11, 2015
Messages

220
Reaction score

379
Points

167
Wow,
@Smart Red
! I'm sorry to hear about all your wind damage. What a pain!
We have one of those canvas garages, that we bought at Harbor Freight last Summer.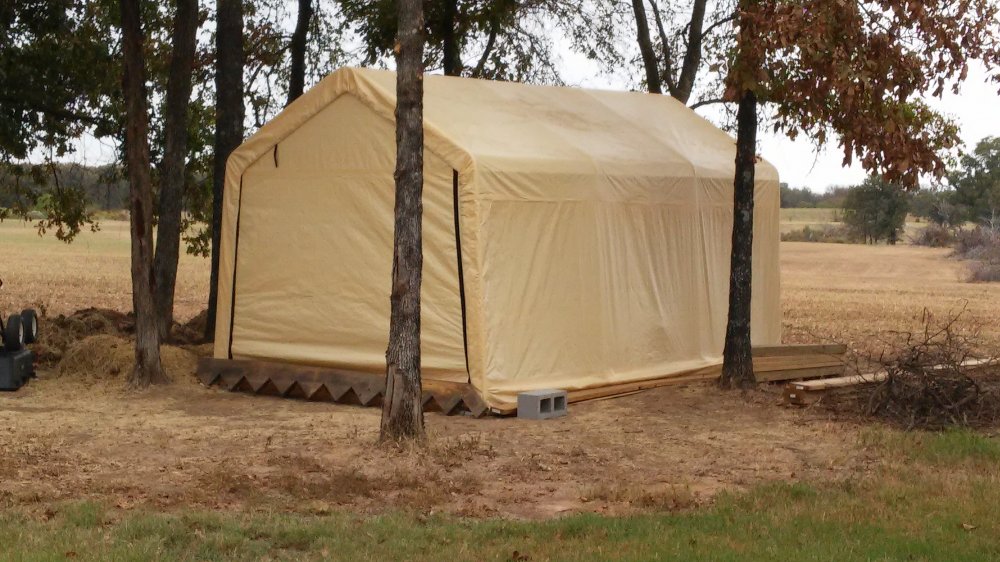 Before we bought our canvas garage, I read all the reviews. Some complained that the garage fell apart in high winds. Others said they used self-tapping screws to tighten all the connection points. So, before we built our garage we went to Lowe's & bought a box of self tapping screws, which we used for every connection.
The tent came with 4 soil anchors. Due to hot dry weather, the ground was dry & very hard, making it difficult to get the anchor into the ground. We ended up using 4 screw in style dog anchors on the 4 corners - after hammering rebar into the ground & gradually adding water to the holes.
To anchor the garage better, we connected 2 rachet straps & threw them over the top of the frame, anchoring it to additional 2 anchors in the middle of the sides. That red rachet strap is tight enough, that it can be strummed like a guitar string. But, not so tight it causes the top bar to bend.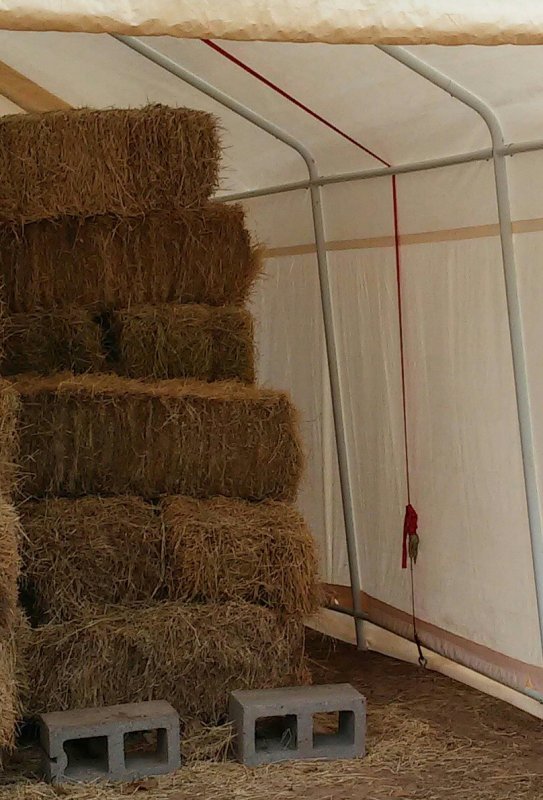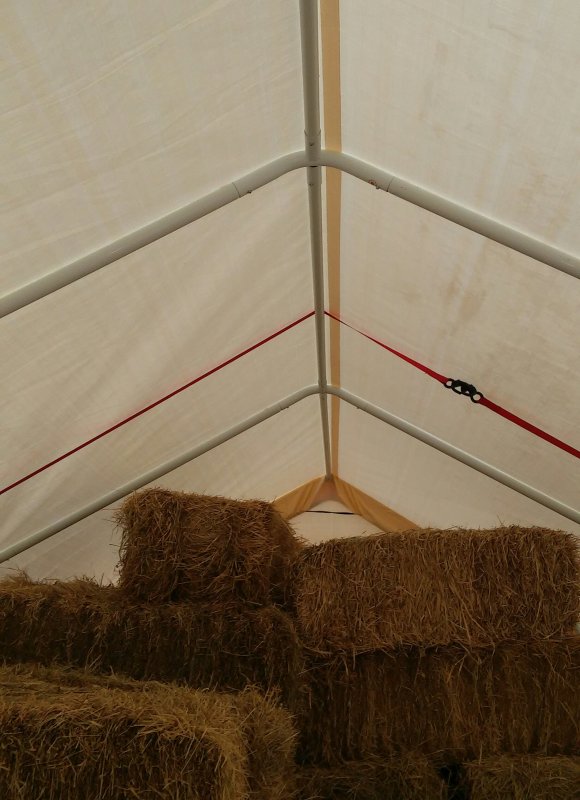 We have had winds strong enough to drop tree branches, but our garage stands strong.
Last edited: