Garden Addicted
Administrator
Joined

Nov 13, 2007
Messages

971
Reaction score

495
Points

227
Location
Hi friends!
(I wasn't sure which thread (ya, on my own forum
) to put this thread... but learned lucky bamboo is a type of water lily, so I figured flowers was closest?)
I received a lucky-bamboo plant from a friend 5 years ago. Surprisingly, I've actually been able to keep it (mostly) alive.
The first couple of years of it's life, it was in a rock-base. Then when the rock-base got slimy and a stalk or two died, I moved it to water-only for a few years. Then I tried water gel crystals (sodium polyacrylate) for a year or so, and that worked mostly ok, but then went back to water.
Here it is around 2018 when I had split the stalks apart since some seemed like they needed quarantine: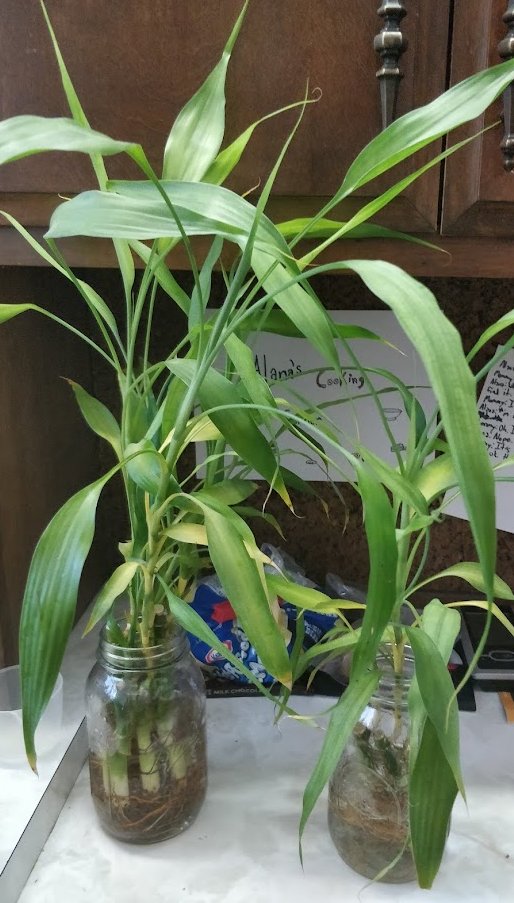 Unfortunately, over the past year I've neglected them a bit (didn't change the water, too much/too little water, not enough sun, etc.), and another stalk has almost completely died.

I think I probably started with about 10 stalks, but now have only 7... with one pretty much dead.
I thought I might try to save parts of the one dying, so did a bunch of research... and then decided while I was at it, to go ahead an split-up a few other stalks and see if I could get back to my original 10 or more
So, here's what I'm left with after cutting strategically: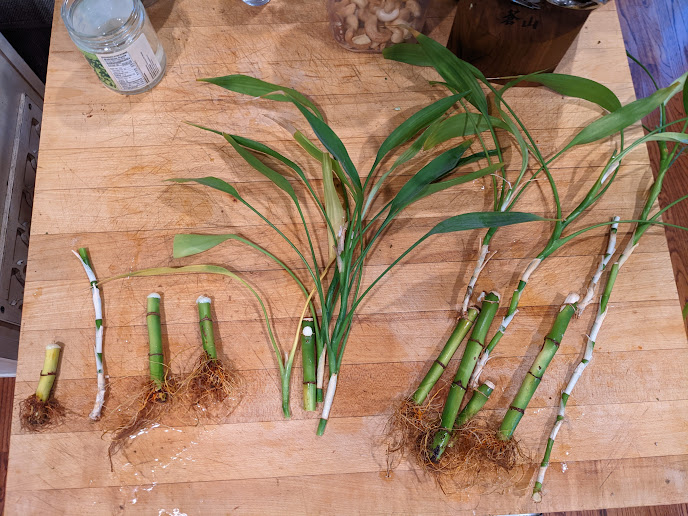 ... and I'm putting them in different containers just in case one might have bad fungus or something in it, and it doesn't contaminate the others: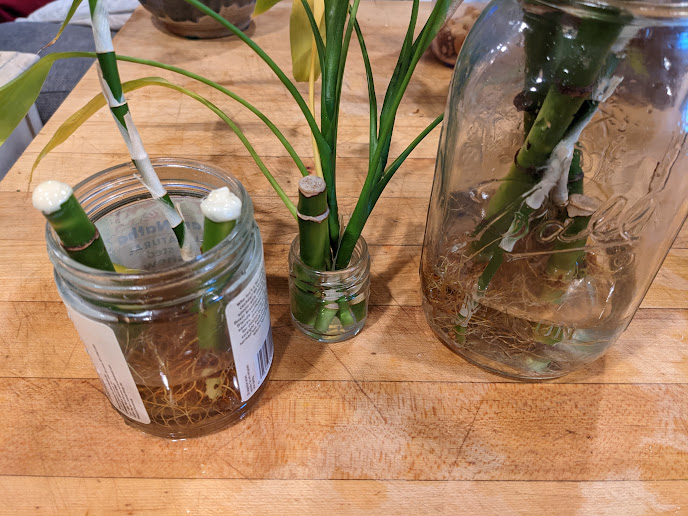 I'm
determined
to take better care of them now, and hope they will look as good (or better) than they were 5 years ago!
Any tips / suggestions along the way???