Joined

Jan 27, 2013
Messages

6,683
Reaction score

10,394
Points

347
Location
well heres to the start of this years thread.....
all of my seeds from johnnys showed up today.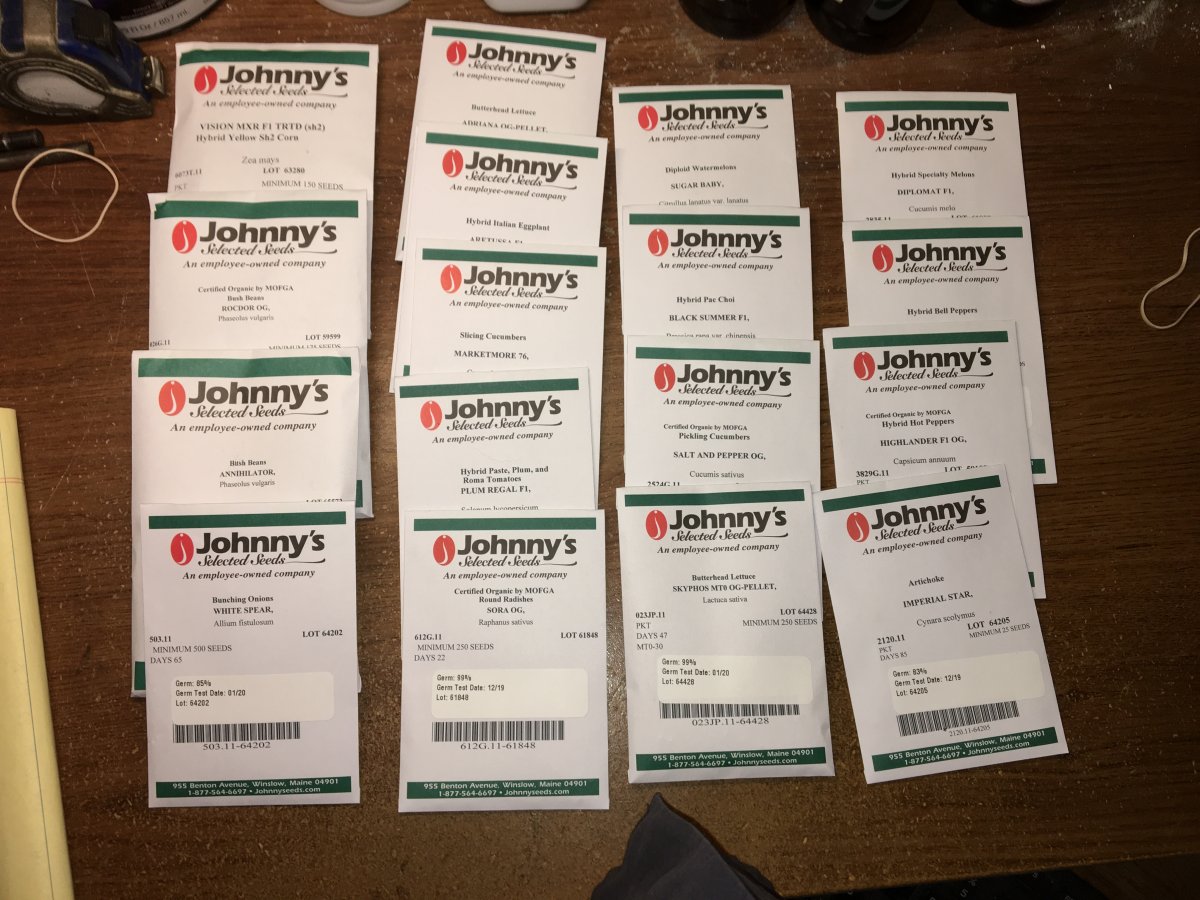 just waiting on my phoenix tomatoes from tomato growers supply, should be here any day.
going to put the artichoke seeds in the fridge for a week<need to trick them into thinking they are 2 year olds and produce this season>. once ready going to give up the pea patch to plant them..fingers crossed this year.....
since the dw is working full time finally

going to scale back the gardens to more fresh eating and have been thinking about getting my feet wet and get a spot at the farmers market here in town< waiting to hear back from the town if they are going to do it > with what i have left over just to see if it would be worth my while to do the big market in greensboro...
still looking at getting cinder blocks for the raised bed area, looking around for bigger blocks than the common ones.. plus still need to get the tree down outside the beds area since it's sending tap roots into the beds.. as for the beds going to make them 12x4 and remove around 3 of the beds just to ease up on the time it takes to water..
missed out getting into the county bee class so my beekeeping idea has been put on hold, figure this will give me time to design flower beds around the property...
this weekend going to pull out all my cages and if any need welding will get them down to work and fix... hopefully we have a dry couple days need to do a quick till in the main garden to get rid of the winter weeds....
oh the life of a gardener......