Joined

Jul 9, 2012
Messages

180
Reaction score

471
Points

186
Temperate climate growers don't have to worry about whether they'll get frost, just when and how strong! Several principles and actions should be taken before a frost hits your garden or farm.
The Sensitivity of Plants​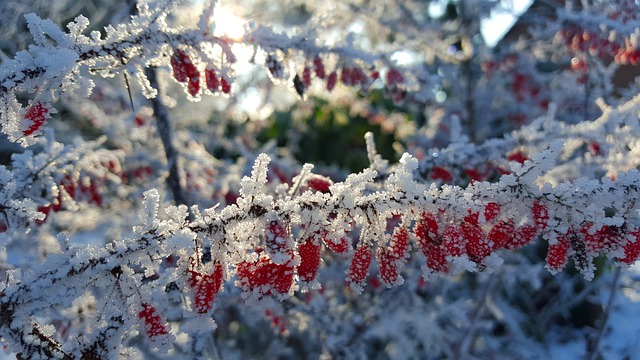 You must know which annual plants are sensitive to frost in order to protect them. Veggie families like cucurbits are sensitive, but some are more sensitive than others. Frost is also a problem for tomatoes and peppers.
In contrast, kale and chard can handle light frosts.
When managing an approaching frost, be aware of the differences in crop frost sensitivity.
Assess Frost Severity​
There are two factors that determine the severity of frost: field conditions and the environment surrounding the field. Frost warnings are issued when temperatures reach 35 degrees F (2 degrees C), and certainly at freezing.
The length of time the ambient temperature stays this low makes a big difference in frost formation. Temperatures that stay low for many hours at night can cause a severe frost that is extremely damaging to crops like pumpkins. Even if temperatures are in danger zones when it is cloudy or windy, frost might not occur as severely or as intensely.
Moisture also plays a role. The ground will soak up more cold before the vegetables freeze if there is more moisture in it.
Keep an Eye on the Weather​
Stay up-to-date with weather forecasts so you can prepare your garden for frost days in advance.
Taking Action​
Based on your goals, you can manage a looming frost in several ways.
To Harvest or To Protect?​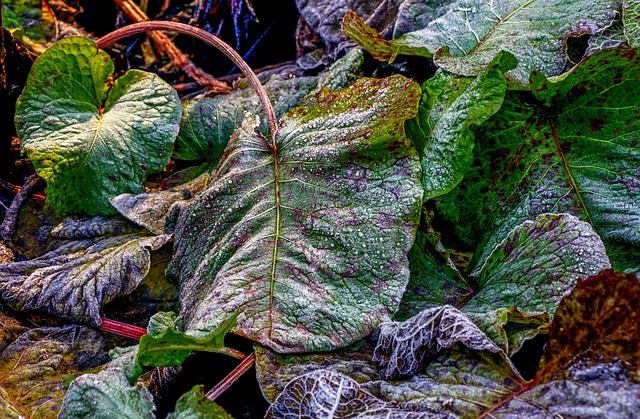 Before the frost, harvest frost-sensitive long-season crops. Bring your winter squash or tomatoes to be processed into sauces. A further increase in crop yield may be obtained by bringing in green tomatoes and letting them ripen inside.
In other cases, the crop cannot be stored and must be protected to continue to be harvested. The same would be true for (for instance) chard that can continue to thrive for weeks, even months if protected from minor frosts.
The best thing to do is to harvest before the frost or to protect your crop from it.
Gain growing time by protecting crops​
Protecting against the first frost often extends the growing season. You can give squash or tomatoes more time to ripen by covering them.
Don't prioritize harvesting and protecting crops that aren't threatened by frost (or, in some cases, are actually benefited by it). Frost makes carrots sweeter in the fall for example.
Haves and Needs​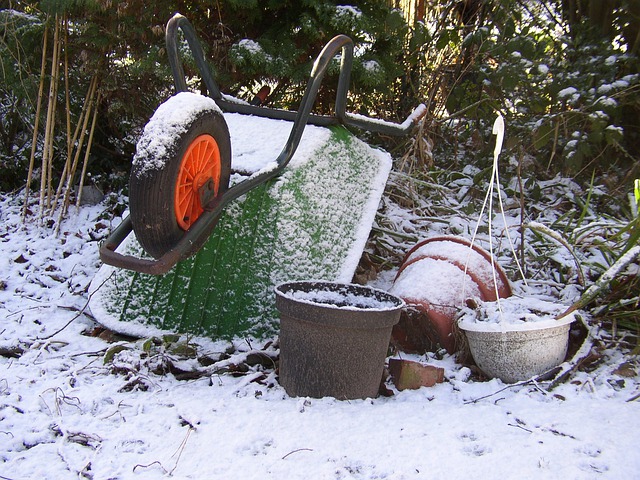 Identify the size of the area you wish to protect, as well as what supplies you already possess. Growing beds of crops are covered with field row covers in commercial settings. To protect tomatoes or chard from overnight frost, homesteaders may save old blankets and duvets for use as blankets.
Compared to field row covers, these blankets offer much greater frost protection. Of course, this is not feasible for a market garden bed the length of 100 or 300 feet!
For minor frosts, use moisture​
Using a sprinkler system can also reduce the frost impact, as it absorbs cold into the humid air instead of freezing the crop. Minor frost can be dealt with this way. But it won't prevent a long-lasting heavy frost.
Frost-proof design​
The layout of your garden can also help reduce overall frost damage.
It is better to set up your gardens higher up at night so that cold air can sink away. Nevertheless, gardens situated in low spots (particularly if the wind is blocked) will accumulate cold air, causing frost to pool for hours early in the morning.
To maximize the success of your garden, I hope you will use these frost tips. They will help you protect your garden from frost so you can increase yields and grow longer.
Last edited: