Joined

Dec 13, 2007
Messages

24,236
Reaction score

23,246
Points

457
Location
Here is the start of what I call a hoopie. Short pieces of rebar are driven into the ground. The hoops are 1/2" pvc pipe.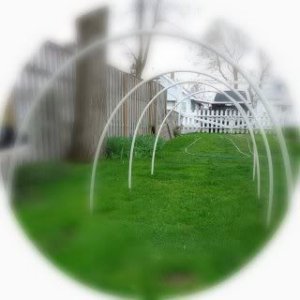 These go on the lawn to protect plants coming out of the heated greenhouse as they begin the hardening off process.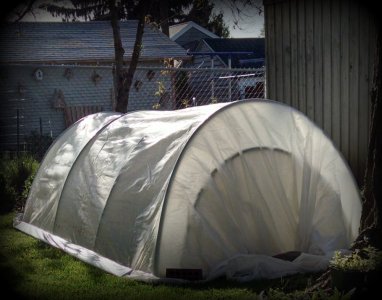 The temporary hoop house is larger but an excavated path about 18" deep is necessary for me to be able to move around in there. The path is covered with the flats of plant starts in this picture. The beds on both sides are planted with early crops of veggies. There is a door at one end and a window at the other for access and ventilation.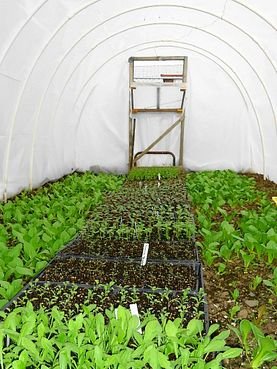 I will put a fan and an electric heater in the hoop house on real chilly nights. The shed-attached hoop house does a little better with retaining heat. The hoops are 3/4" pvc and attached to a 2 by 4 that runs across the top. Also temporary, the hoops and plastic come down and the open beds can be used for crops during the growing season.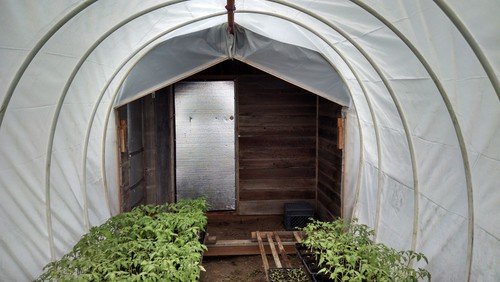 My "greenhouse" is more of a sunshed. It has a concrete foundation and has a framed and insulated north wall and roof, it still makes use of plastic film but the more expensive UV-resistant type. I won't include it in the simple and easy group
.