Joined

Apr 18, 2011
Messages

61
Reaction score

151
Points

76
Location
I wanted to share how I built my Herb spiral Garden. I plan on building larger one that has a walking path.
Step one plan your space accordingly. I used my Square foot garden template to measure it out.
I mowed the garden as short as I could and then put Cardboard down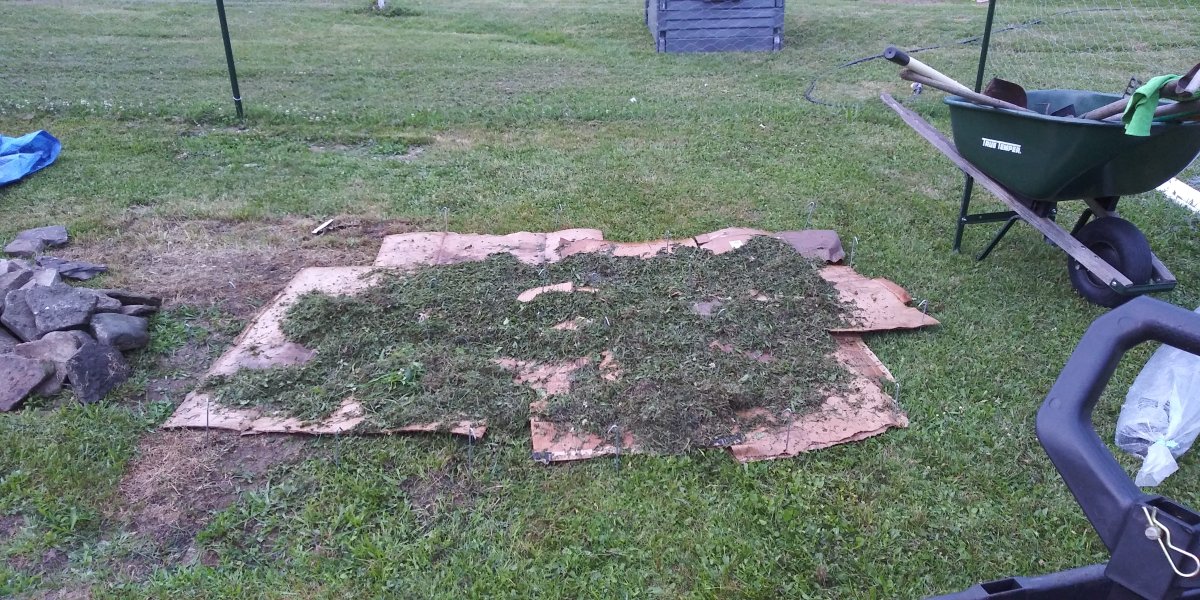 Then I laid my first layer of stones down. We have plenty of these rocks but you can use anything really. Bricks, cinderblock, wooden logs or whatever you have handy.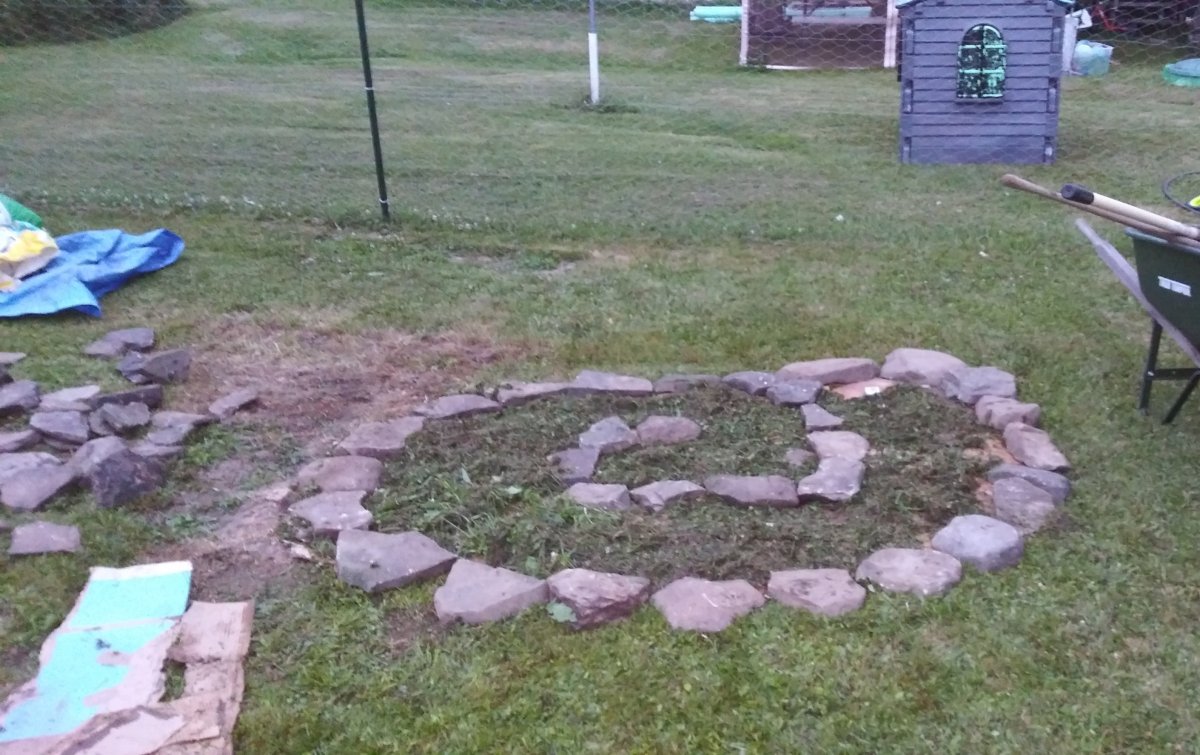 Then you just slowly build it up. I used Cinderbloxks in the center for a more stable height. What I would do differently is get cement or stone caulk and secure them together. I may eventually pull apart and redo some areas.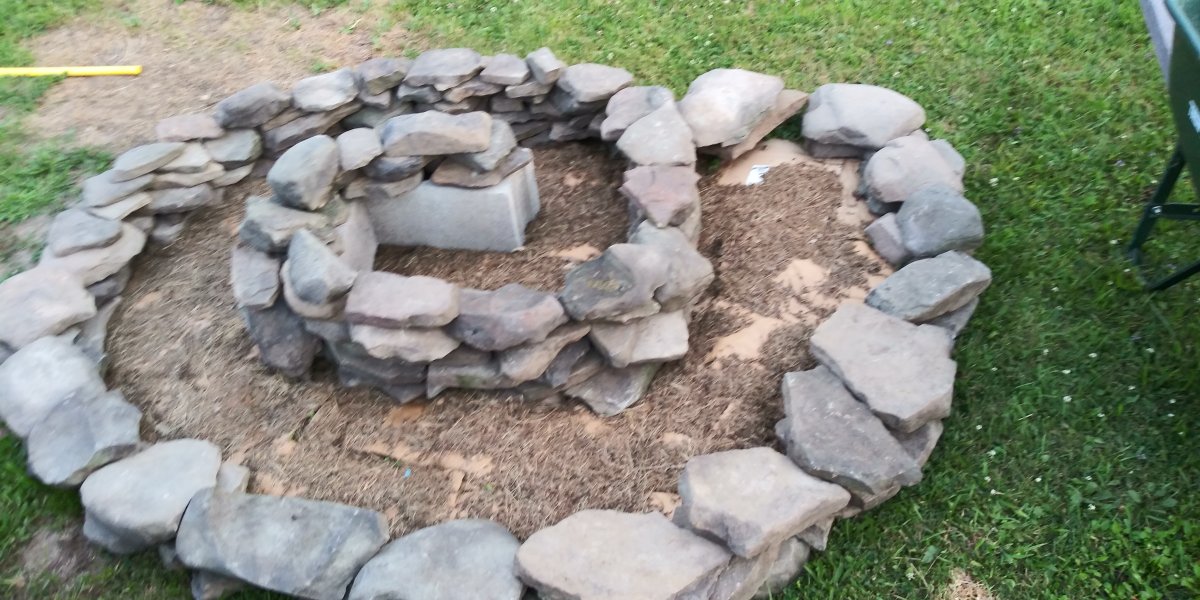 I recommend Filling with Grass clipping, leaves and sticks first before adding the soil. It will help with nutrients as it decomposes and also helps fill the space so you don't need as much dirt.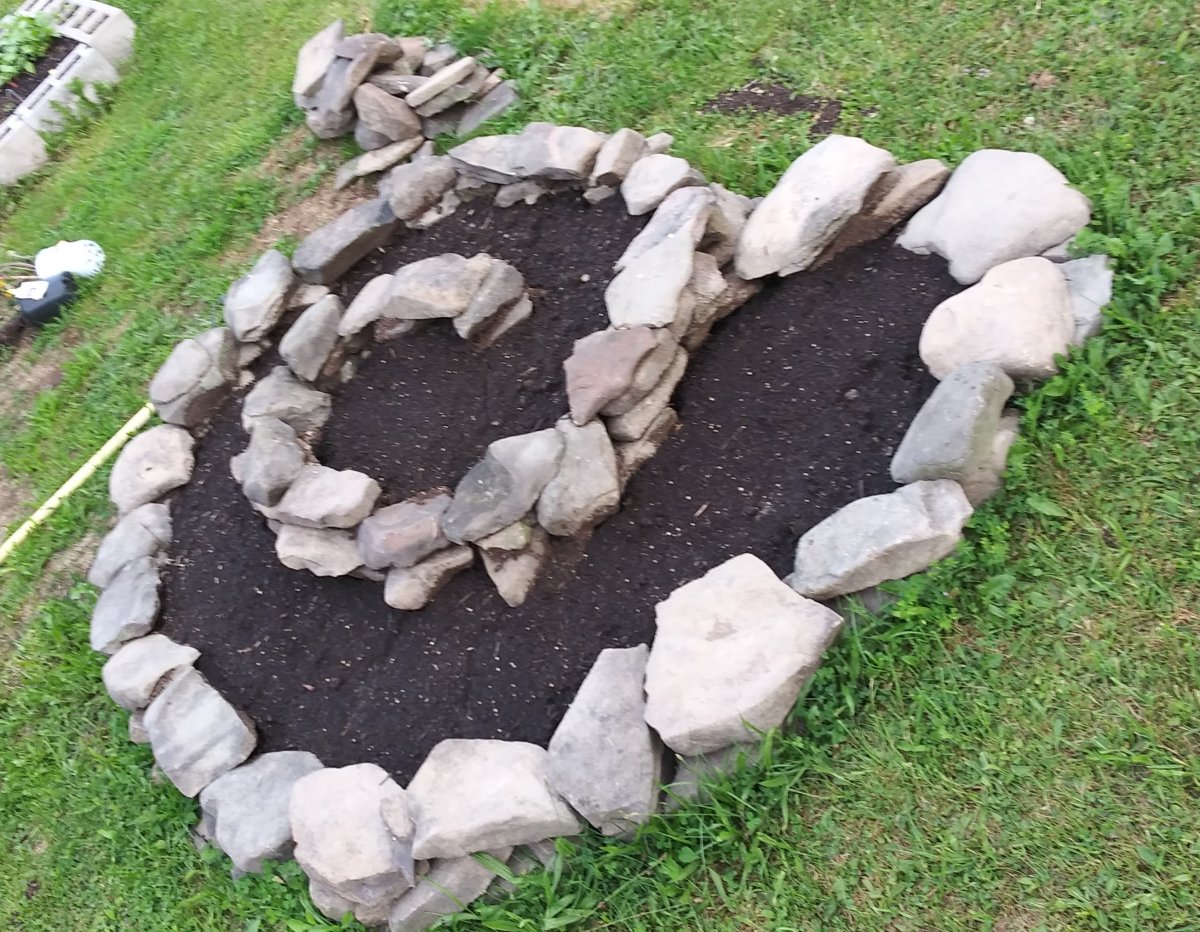 Then you just decide which plants you want to add. You can add Herbs, flowers, vegetables whatever you want.
I've made the mistake of adding herbs that spread and then failed to keep them trimmed and under control.
Here are some of the examples of my Sprial over the years and changes I've made to them.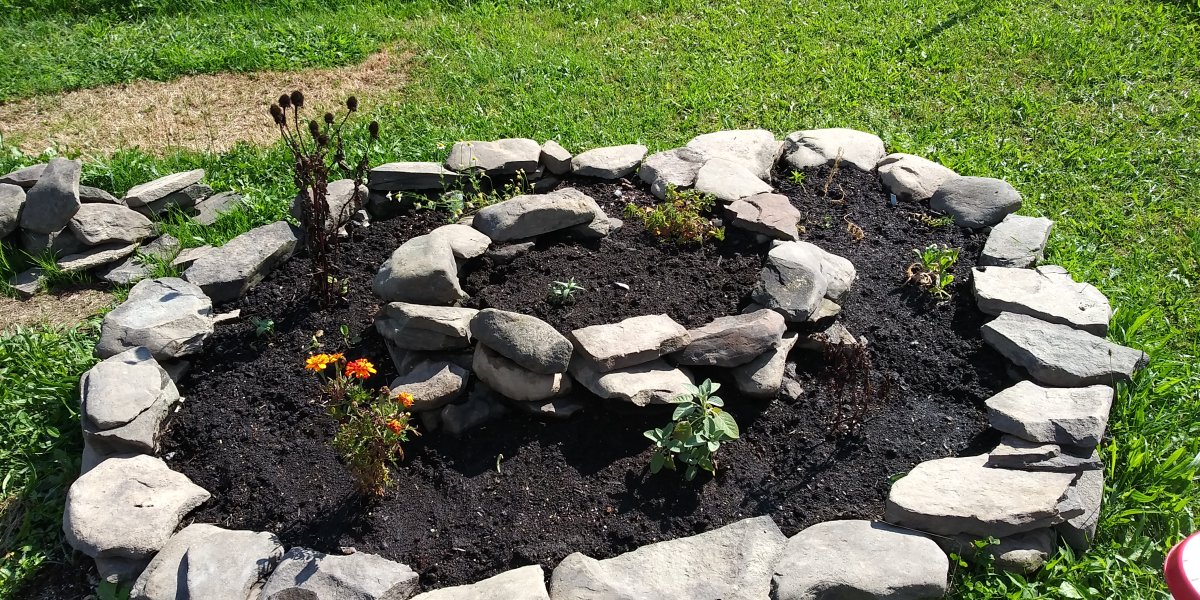 .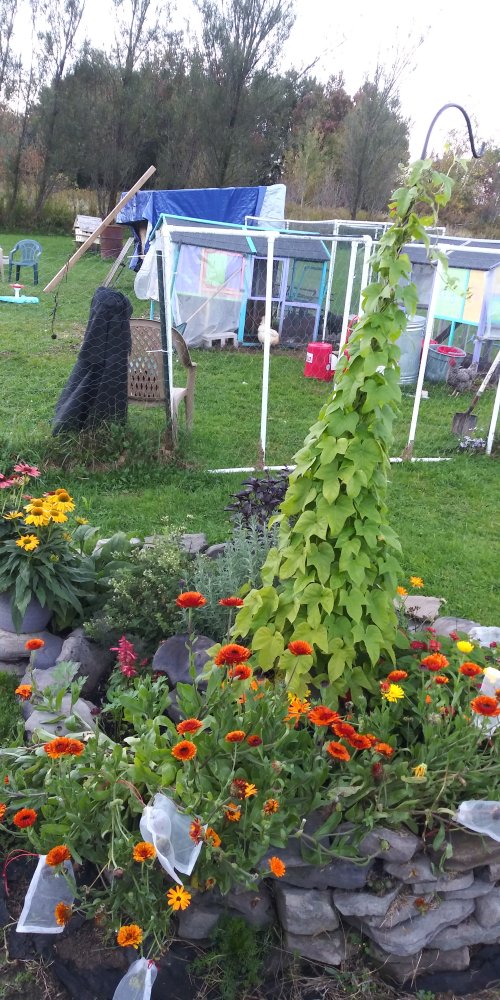 .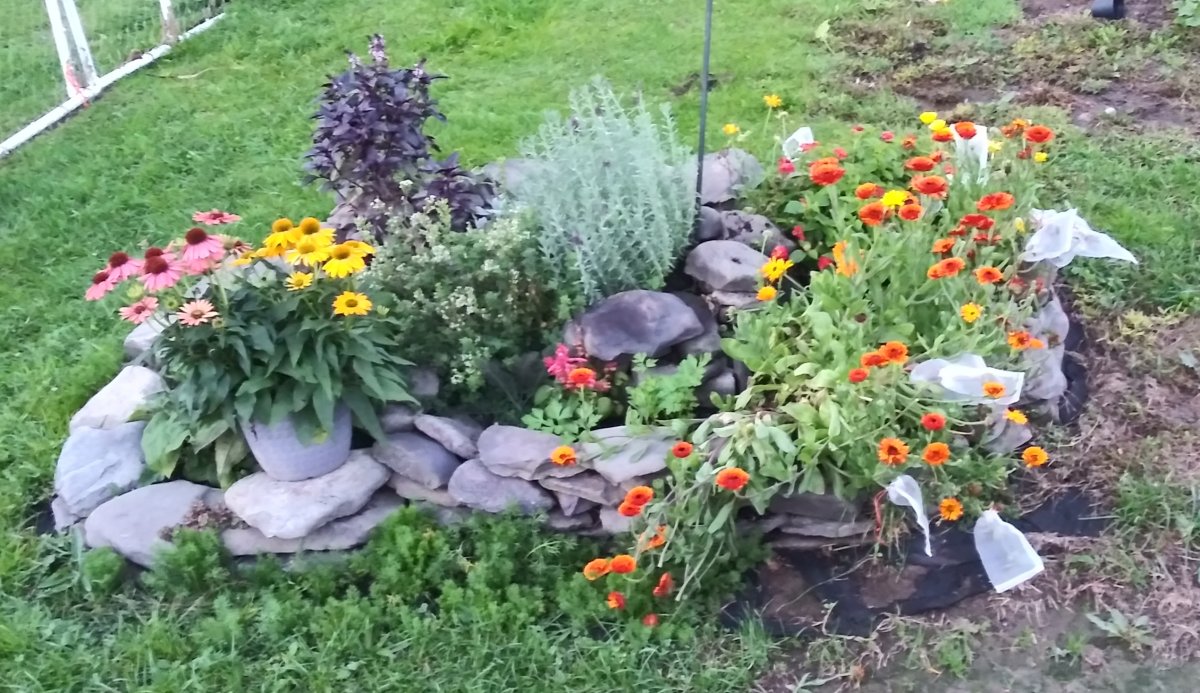 And this year I changed it up even more. I can't wait to see it in full bloom!