Joined

Jun 9, 2018
Messages

435
Reaction score

1,225
Points

217
Location
I posted this on an old thread where it sort of stayed buried
https://www.theeasygarden.com/threads/strawflowers-in-a-container.11410/page-2#post-427922
so I'll try giving it a life of its own. I just wonder what is preventing my strawflowers from blooming or even developing buds. They get these little black shiveled things where buds/flowers should be. Does anyone have an idea what could cause this?
Two years ago I planted strawflowers in a container and they grew well, but I was unhappy with the new cultivars that produce pastel colored blooms when what I wanted were oranges, reds, and golden yellows as they used to be when I grew them back in the 1970s.
So last year I found a seller on Etsy selling strawflower seeds in red and yellow, and another seller all the way across the Atlantic in Ireland who sold me seeds for orange strawflowers. I mixed these two batches of seeds together and planted a pot of them in a patio garden in the back of the house. They grew fine, but never produced buds or flowers, and the foliage became black like it was being attacked by some pest.
So this year I potted up a different planter, a grow-bag, and planted the remainder of the seeds on the relative safety of my front porch as seen here. (The pot in the middle in the picture.)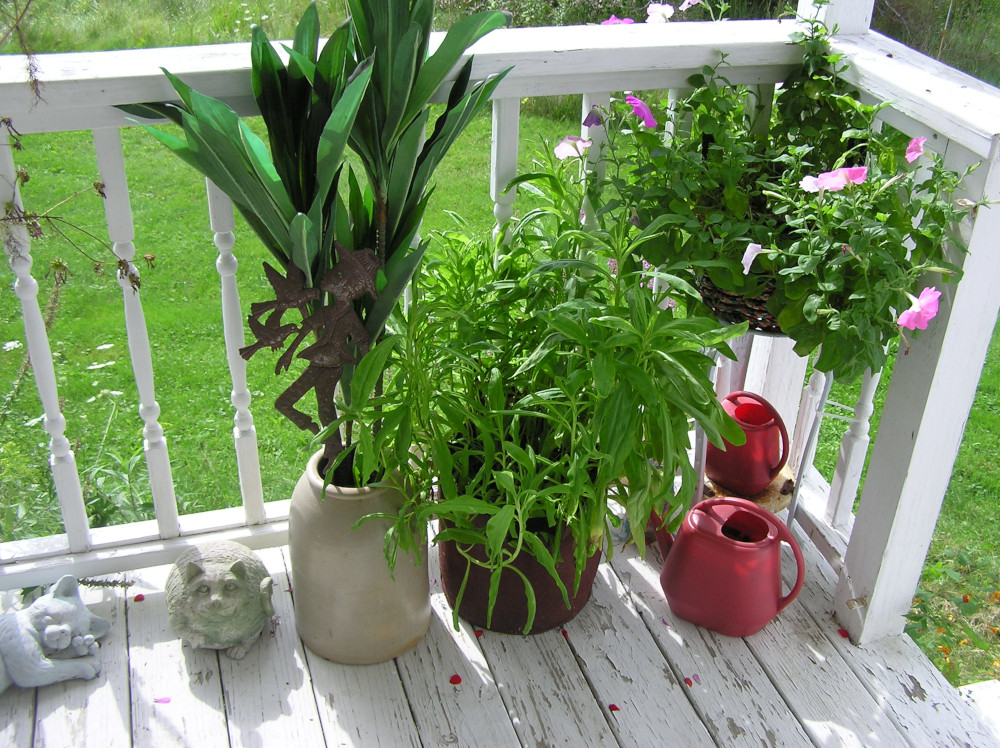 The plants appeared to thrive until just the past weeks they got these little black ends where buds should be. (Seen in the closeup photos below)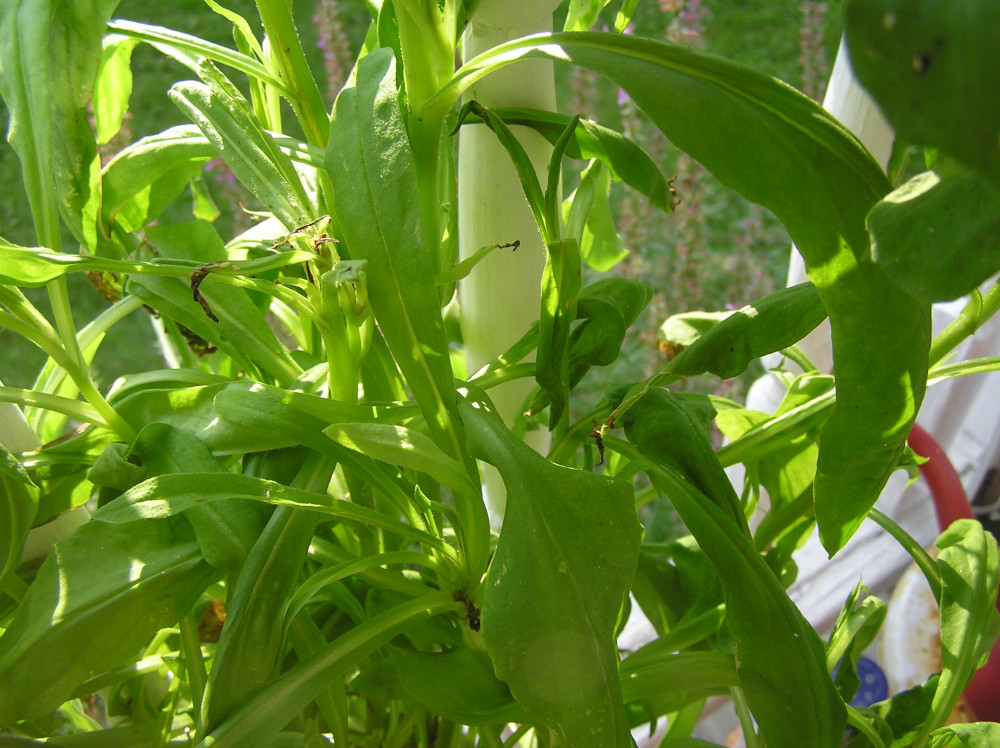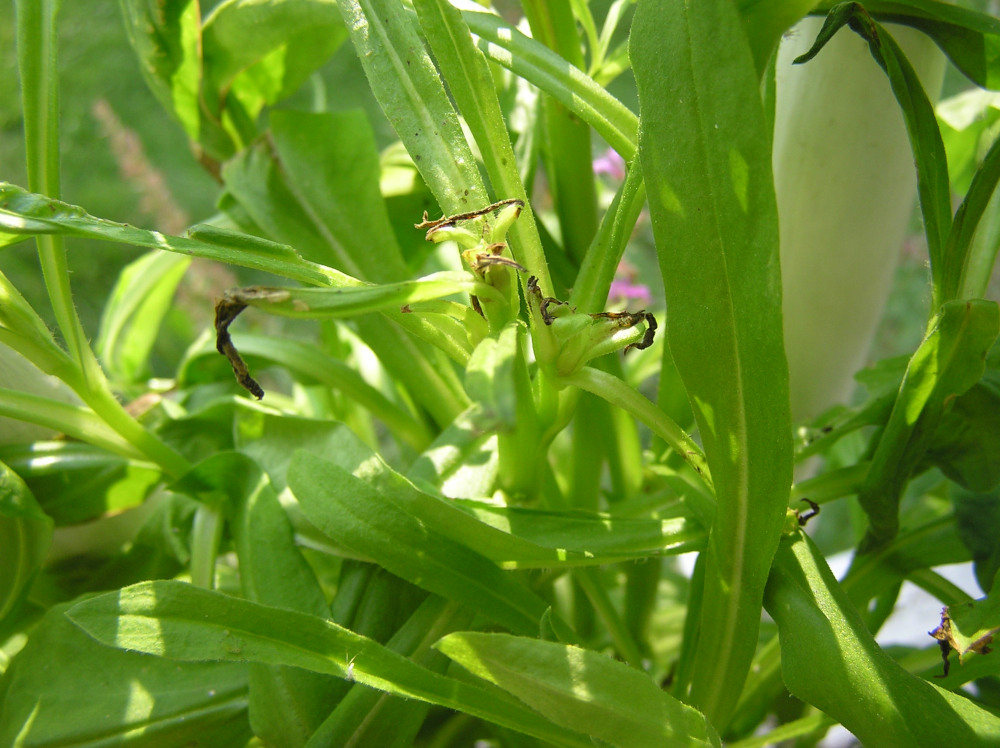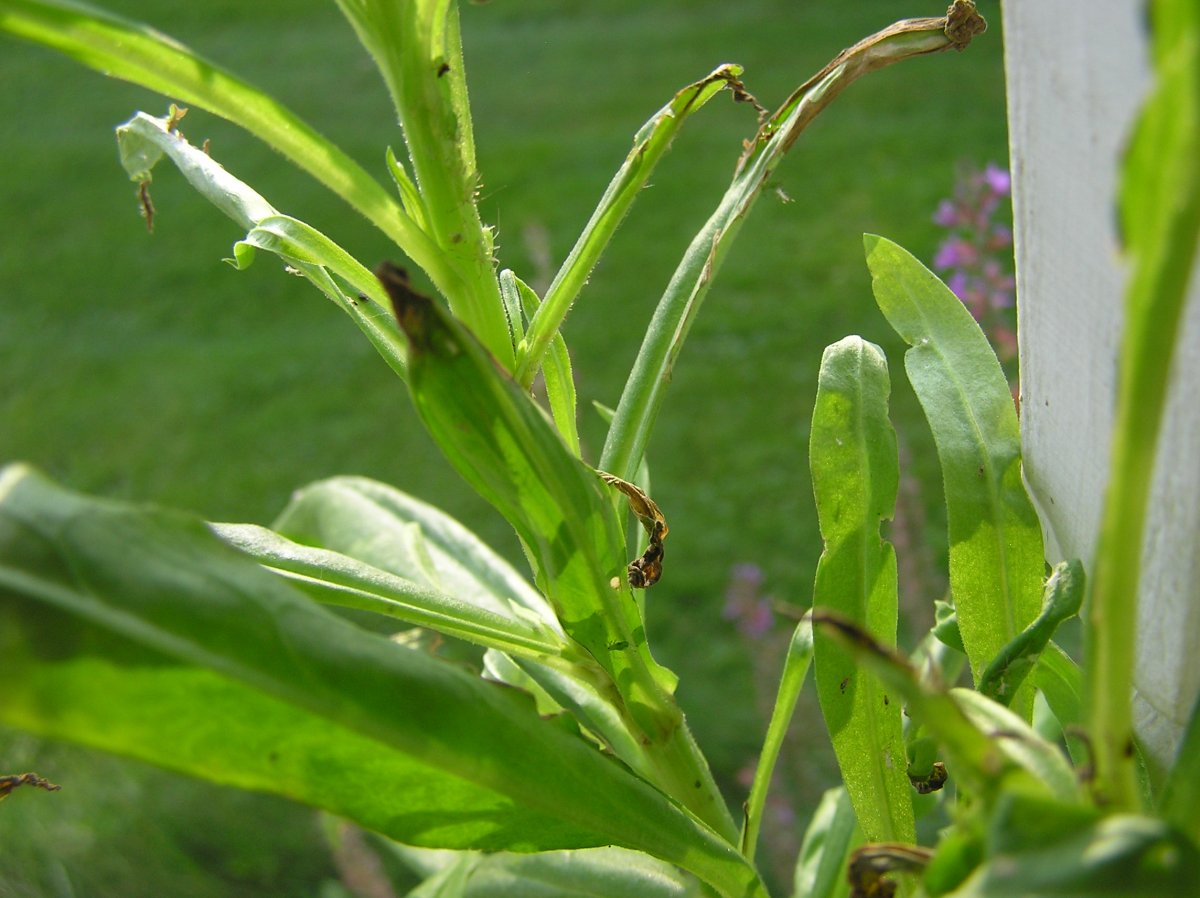 Needless to say, this is really frustrating. Could one batch of the seeds I ordered have been infected with some sort of blight? I'll be grateful for any ideas on what is causing this bizarre plant behavior.