Joined

Nov 23, 2014
Messages

698
Reaction score

745
Points

217
Location
Aside from my normal garden stuff I thought I'd start a specific thread on my trials, tribulations and success with all my banana plants, since it seems to bring some smiles to a few of you
We moved last year and the previous house took too long to sell, so of the 6 or so banana plants I had only a few survived storage, since I had to get them out of the house for showing
. The hardest one of those to suffer was the ensete maurellis that I bought when kid #4 was born. Oh well. Mostly starting over at this point.
So at this point none of my originals made it, but I was abke to save two pups from my musa Manzanos, and they're in my living room for good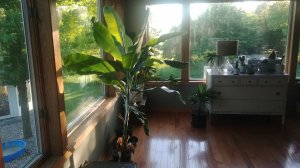 Everything else is new this season, and I'm super excited to see how they do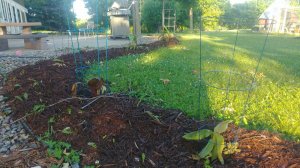 - the cages are because the little people in my house don't seem to see the little bananas and step on them, so I put cages on them until they get a little bigger
Outside I have
ensete maurelli
, a large red leaved variety. Technically it's not a banana, but I like it. There's a
Mekong Giant (musa xishuangbannaensis
),
blood banana (Musa zebrina)
, which is green with red streaks on the leaves. The
Musella Lasiocarpa
is a dwarf variety with a giant yellow flower, which I really hope will shine for me. And then, of course, there's my musa Manzanos (apple banana) which can grow to a comfortable 12' high and give out some small bananas that apparently taste like apples. One of my coworkers who grew up in Venezuela actually ate these all the time, so he's excited to see if I can get fruit
More to come, and now that I have a better growing setup I should be able to easily overwinter these inside
. Yay plants!
Last edited: