I think two were in the 50 bin, rest in the 75 bin, but he sold them to us all under the 50 bin.
I really only wanted two, but then DH kept finding others...Almost got two yellows...lol, but I refused.
Will go back next year for that gin rin asagi.
Yesterday's Shusui will be called "Ocean's Storm".
Kikusui, shinny with no scales. "Rudolph"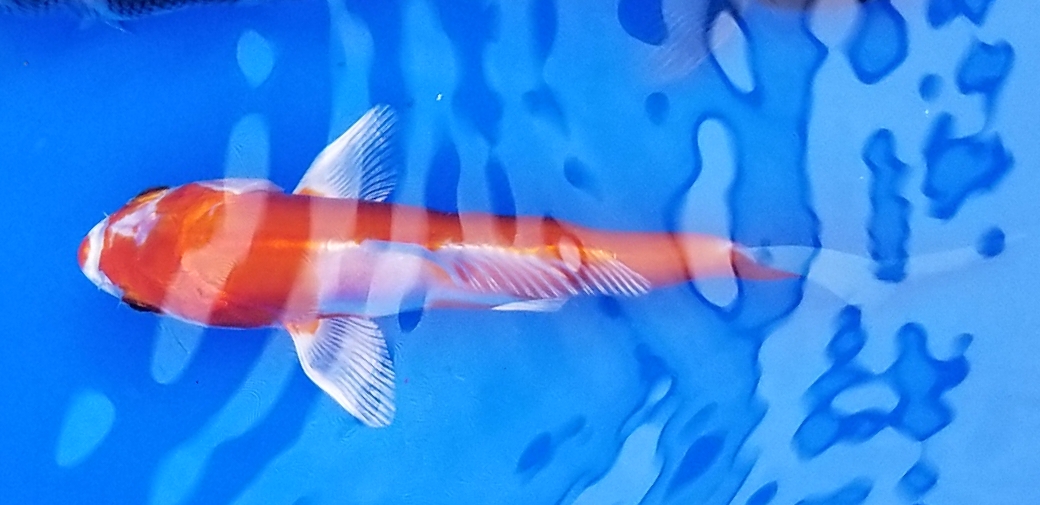 Gin Rin Ochiba Shigure. "Zoro"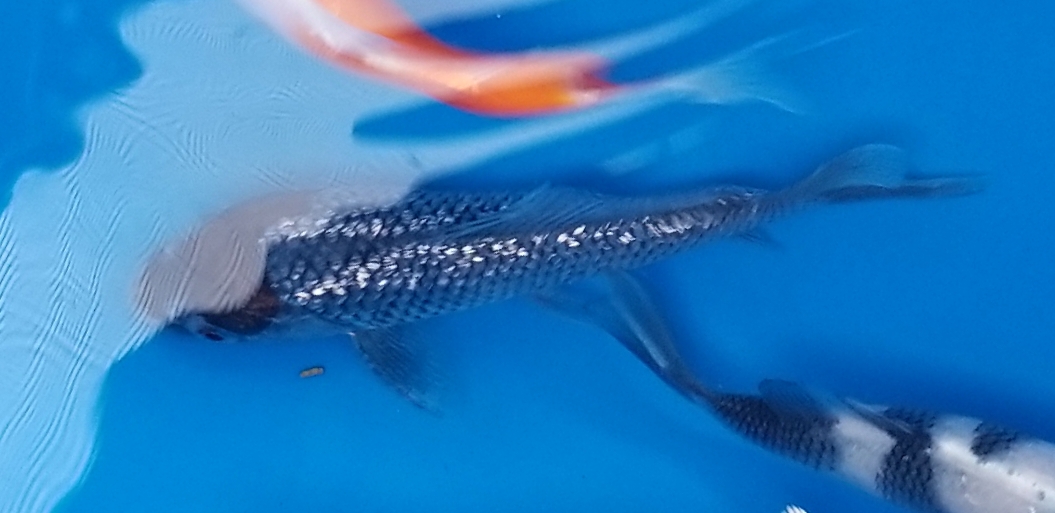 Shiro Utsuri, I hope that netted area stays the same! "Granny"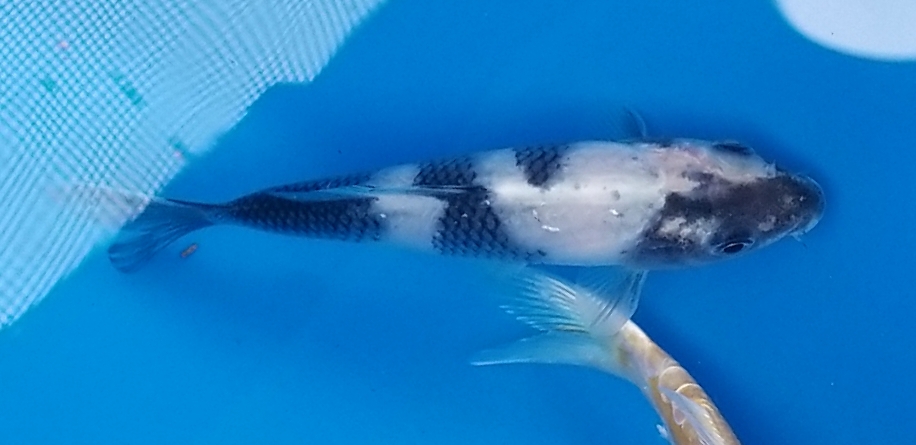 Doitsu Ochiba Shigure, partly scaleless. Tank picture is side shot of it, so neat! "Xylophone"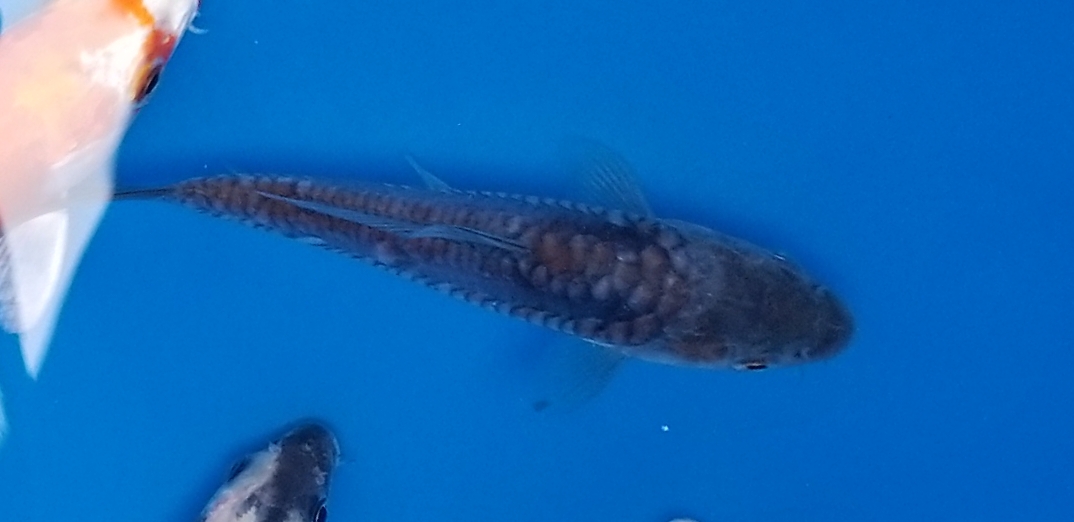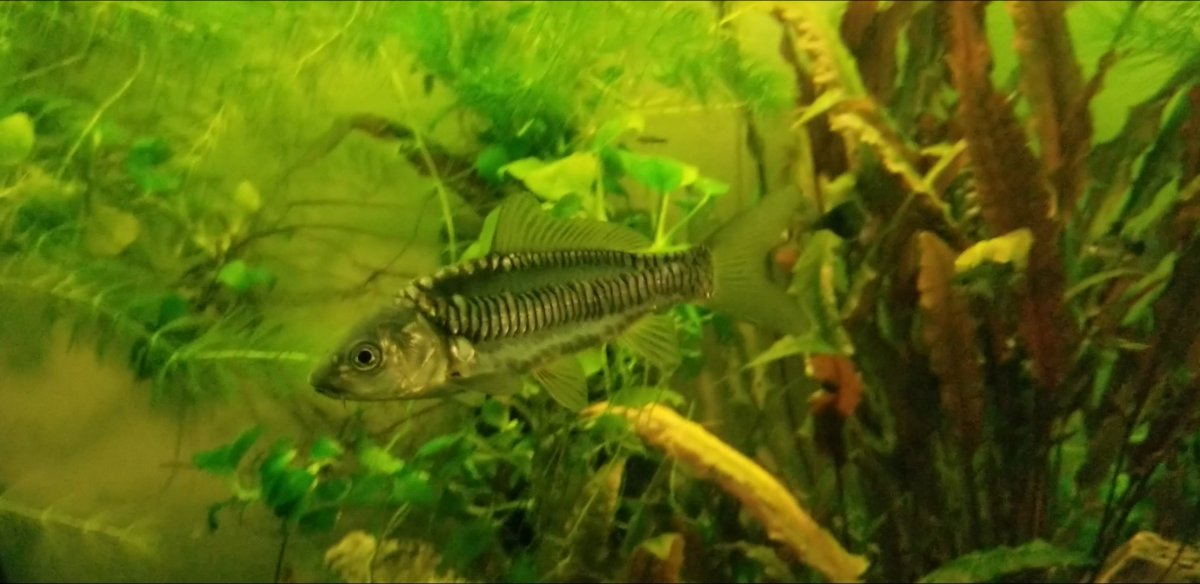 Doitsu Lemon Hariwake, also partly scaleless. "Lemon Meringue"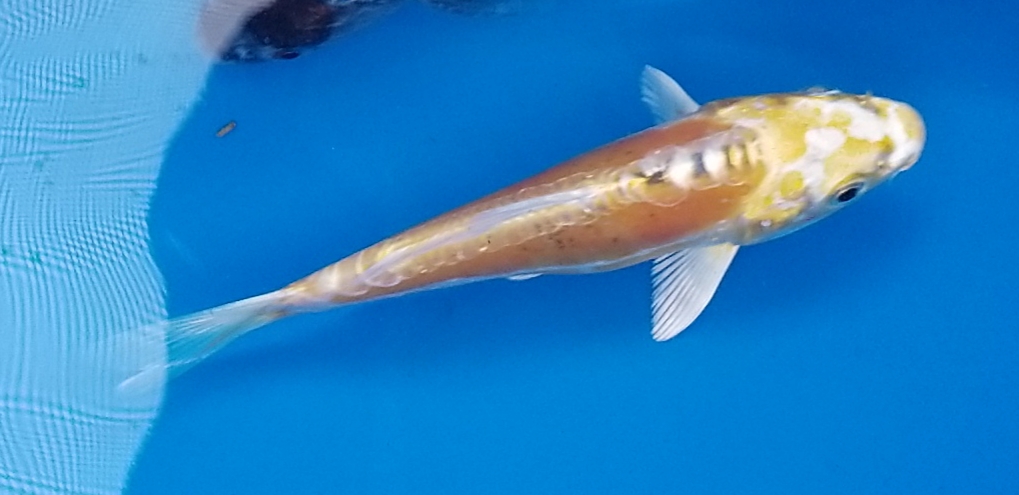 I totally forgot to take this kind of picture of yesterday's koi...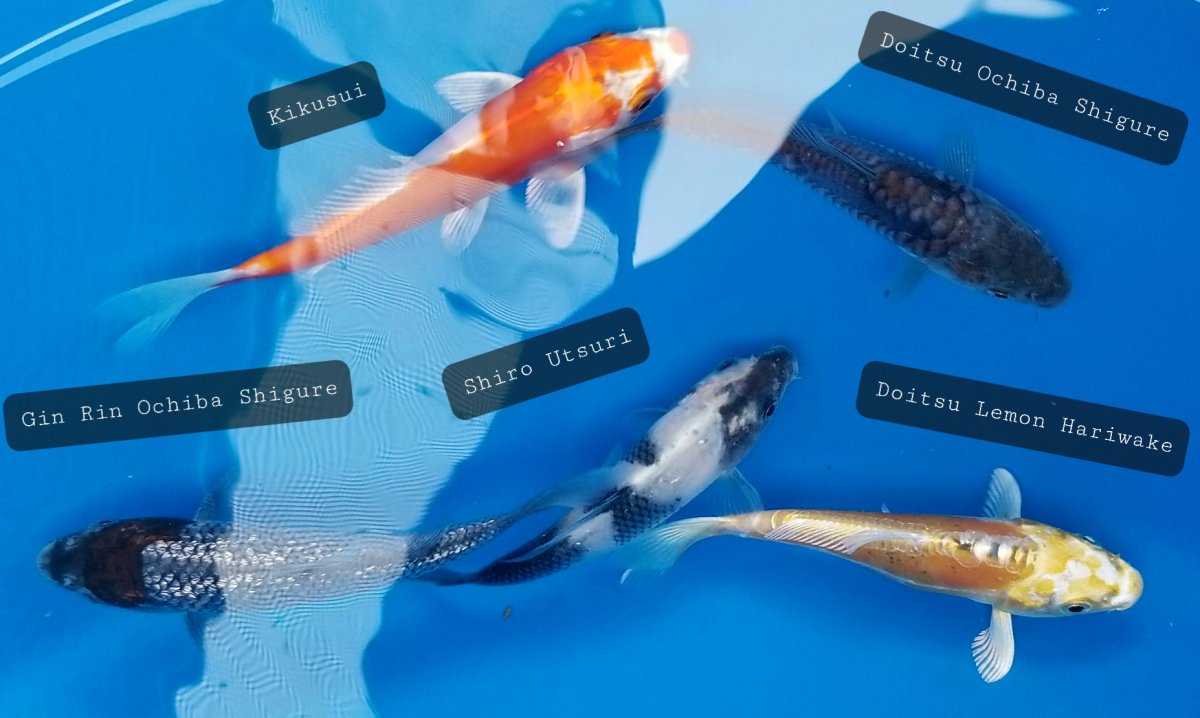 Last edited: