Joined

Dec 11, 2016
Messages

1,658
Reaction score

3,703
Points

237
Location
In 2016 I grew a most lovely little bean. It was a pole type, and I received it from a really dedicated seed preservationist who kept track of bean histories as she collected them. However, for this particular bean she hadn't been able to find very much information, almost none at all. So....I was hoping to post a couple pictures to see if anyone here is familiar with it or knows any of its' history. She goes by the name 'Tarahumara Purple Star'. I originally thought that the originator was

@Bluejay77

; however, though there are beans carrying the name 'Tarahumara' in the window, I don't see this bean as looking like the others with this name. Perhaps, 'Tarahumara' is a more common bean name in the US...indicating a location perhaps? I do believe this is a landrace type - if that means a bean which will consistently and reliably produce seed coat variations (?). Sorry the photos are old, and they were some of the first bean pictures I ever took, so they have poor lighting.

View attachment 38825View attachment 38826View attachment 38827 View attachment 38828

My memory of growing this bean was that is was super productive, and dried up really quickly for a pole. There was possibly a few other variants, but these are the only photos I have. Any insights would be so appreciated!
The Tarahumara are a Native American people indigenous to northern Mexico. I grow a runner bean that allegedly came from them, "Tarahumara Tekomari", that may have a similar origin to yours. This cultivar was apparently introduced to gardeners by Native Seeds/SEARCH. Although all of the seed sent to me by an SSE member was gray, my initial grow out was highly diverse (more so than yours), so I contacted NS/SEARCH to verify whether what I had was a land race, or whether it was just heavily crossed. They verified that Tarahumara Tekomari was a land race. In their response, this is one of three photos they sent me: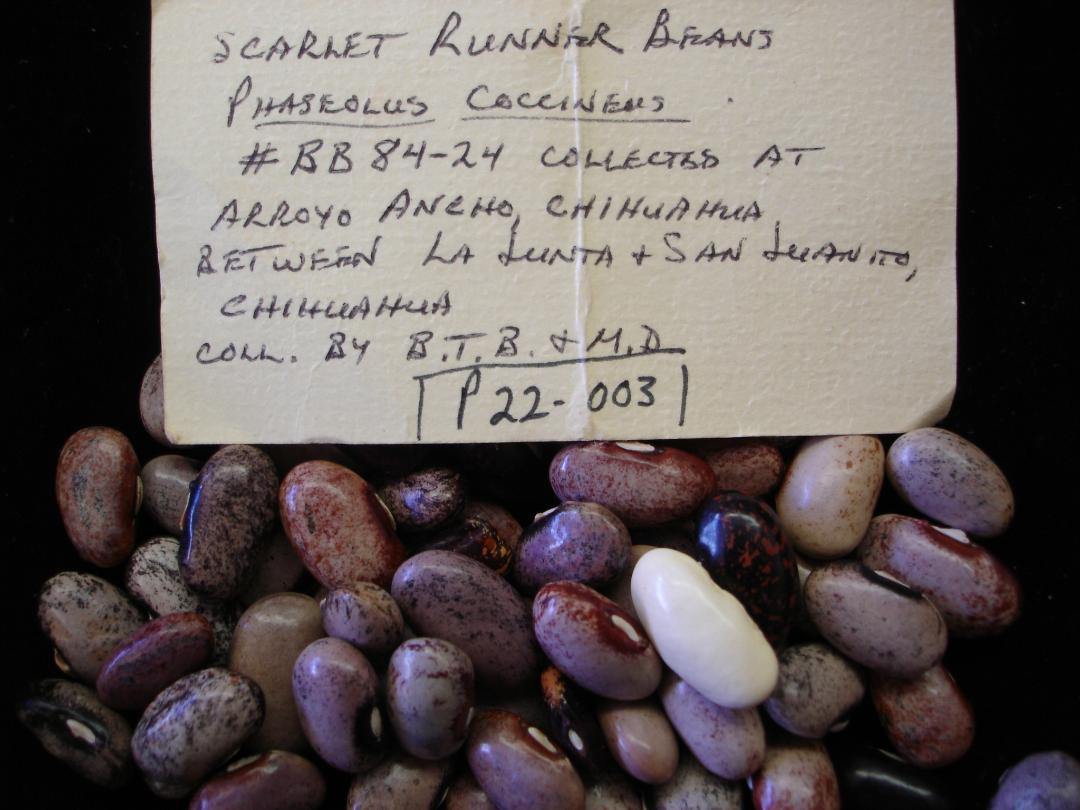 Tarahumara Tekomari (courtesy Native Seeds/SEARCH)
The seed from my initial grow out, in addition to having variable flower & seed color, was also highly variable in seed
size
and DTM. The plants with the largest seeds & heaviest yield were gray-seeded; and because I intended to use the beans for shellies, I selected for those traits. After 2 more generations, the resultant seed was all "gray" (black spotting over white or purple base). The all-white and purple/black appear to have been eliminated, but may still be recessive; I will rogue out any white-flowered plants as soon as they appear.
I didn't take a photo of the dry beans from the 3rd generation, but these were the shellies: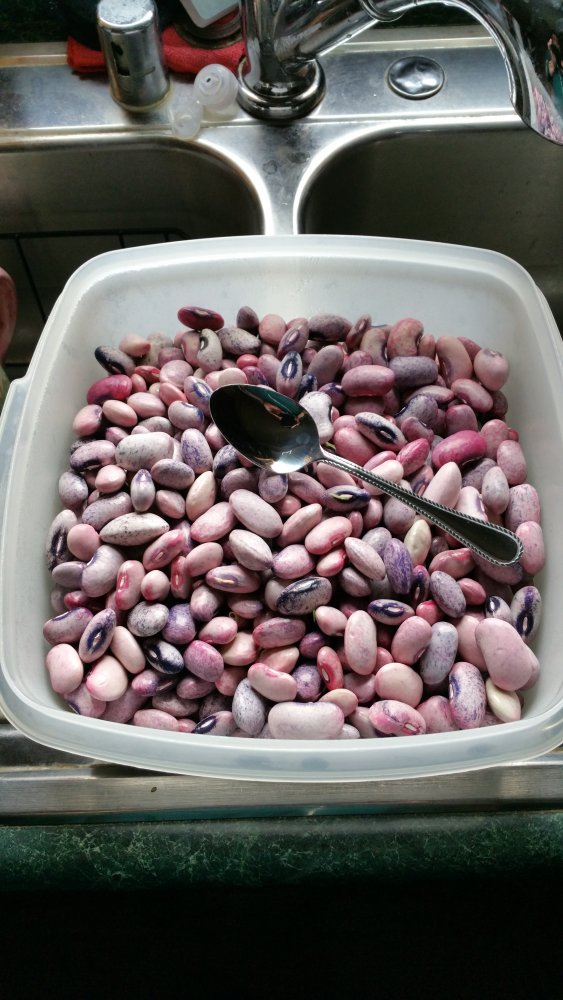 Last edited: