Garden Addicted
Moderator
Joined

Jul 9, 2012
Messages

194
Reaction score

511
Points

206
Raised bed gardening is a great way to grow your own food and flowers, even if you have limited space. This type of gardening allows you to control the soil, compost, and organic matter in your garden, making it ideal for growing a variety of plants, including vegetables, herbs, and flowers. The elevated beds help to reduce weeds and pests, and they also allow you to control the water and nutrients that your plants receive. With raised bed gardening, you can create a beautiful and productive garden that will provide you with fresh produce and beautiful flowers for years to come.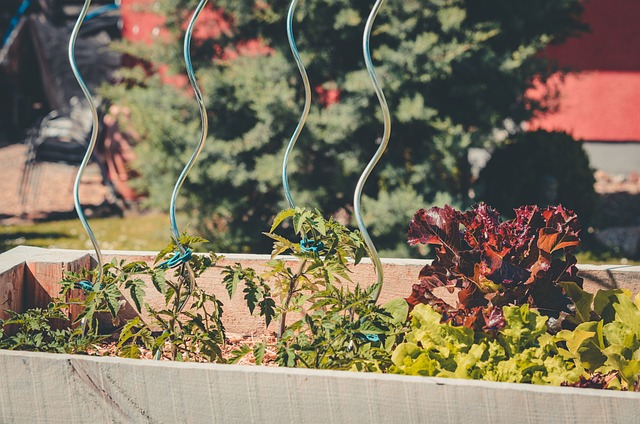 Benefits of Raised Bed Gardening​
Increased Control​
One of the biggest benefits of raised bed gardening is that you have increased control over the growing conditions of your plants. You can control the soil, compost, and organic matter in your garden, which allows you to provide the perfect environment for your plants to thrive. This is particularly important for those who live in urban areas, where the soil quality may be poor, or for those who have limited outdoor space. With raised bed gardening, you can create a customized soil mix that is ideal for your plants, which will help them grow strong and healthy.
Reduced Weeds and Pests​
Another benefit of raised bed gardening is that it reduces weeds and pests. The elevated beds prevent weed seeds from germinating and make it easier to control the pests that can damage your plants. This means that you will spend less time and energy weeding and controlling pests, and you will have more time to enjoy your garden and harvest your crops.
Improved Drainage​
Raised bed gardening also improves drainage, which is important for plants that require well-drained soil. The elevated beds allow excess water to drain away from the roots, which helps to prevent root rot and other plant diseases. Additionally, raised beds can be designed with drainage in mind, which makes it easy to control the water that your plants receive.
Increased Accessibility​
Another benefit of raised bed gardening is that it increases accessibility. With elevated beds, you don't have to bend down to plant or harvest your crops, which makes it easier for those with physical limitations to gardening. This also makes it easier to maintain your garden, as you can easily reach all parts of the bed without having to kneel or bend down.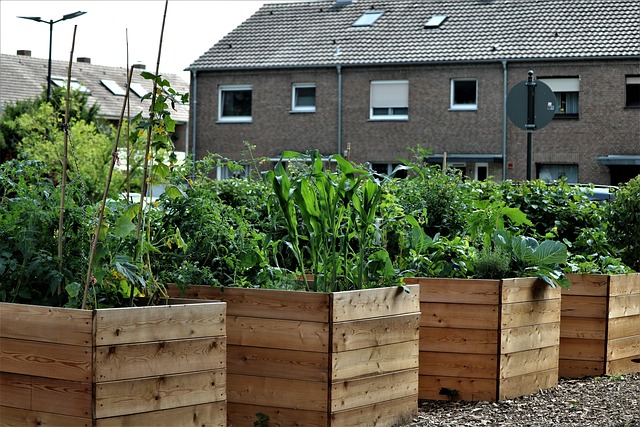 How to Build a Raised Bed​
Building a raised bed is a simple project that can be done in just a few hours. Here's how to build a raised bed:
Choose a Location: Select an area in your garden that receives at least six hours of sunlight a day and has good soil drainage.
Determine the Size: Measure the area where you plan to build the raised bed, and determine the size of the bed you want to build. The most common sizes for raised beds are 4x4 feet, 4x8 feet, or 8x8 feet.
Select the Material: Choose a material to build the raised bed, such as wood, stone, metal, or plastic. If you plan to grow food in the bed, make sure the material is safe for growing food and will not release any harmful chemicals into the soil.
Prepare the Area: Clear the area where you will build the raised bed, removing any grass or weeds, and level the ground as necessary.
Build the Frame: Cut the wood, metal, or plastic to the desired length for the sides of the raised bed. Assemble the frame by connecting the sides with screws, nails, or brackets.
Add the Bottom: To improve drainage, add a layer of hardware cloth or landscape fabric to the bottom of the raised bed before filling it with soil.
Fill with Soil: Fill the raised bed with a mixture of soil, compost, and other organic matter. Make sure to fill the bed with a soil mixture that is appropriate for the type of plants you plan to grow.
Plant Your Crops: Once the raised bed is filled with soil, you can start planting your crops, herbs, or flowers. Make sure to plant them according to the recommended spacing and depth, and water them well.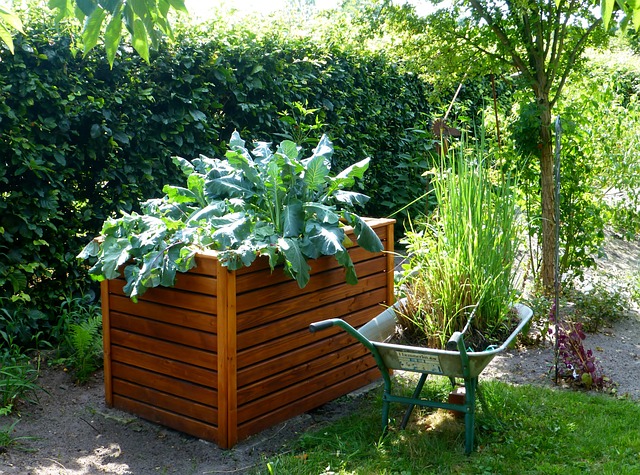 Tips for Successful Raised Bed Gardening​
Raised bed gardening can be a rewarding experience, but it's important to follow some tips to ensure your garden is successful. Here are some tips to help you get started:
Choose the Right Soil: Use a quality, fertile soil mix specifically designed for raised bed gardening. This will ensure that your plants have the nutrients they need to grow healthy and strong.
Plan Your Layout: Consider the size and location of each plant in the raised bed, and make sure to plant them in a way that allows for proper spacing and sunlight.
Provide Adequate Drainage: Make sure your raised bed has adequate drainage to prevent water from pooling and causing root rot. You can add a layer of coarse sand or gravel to the bottom of the bed to improve drainage.
Water Properly: Regular watering is important for the health of your plants, but it's also important not to overwater. Make sure to water deeply and less frequently, and allow the soil to dry out between waterings.
Fertilize Regularly: Use a balanced fertilizer to provide your plants with the nutrients they need. You can also add compost or other organic matter to the soil to provide additional nutrients.
Keep the Bed Weeded: Regularly remove weeds from the raised bed to prevent them from competing with your plants for nutrients and water.
Pest Control: Use organic methods to control pests, such as companion planting, using insect-repelling plants, and hand-picking pests off your plants.
Mulch the Bed: Adding a layer of mulch to the surface of the soil will help conserve moisture, control weeds, and regulate soil temperature.
That's it! With a little time and effort, you can have your own raised bed garden and enjoy the benefits of growing your own food and flowers. By following these tips, you can create a thriving raised bed garden that will provide you with fresh produce and beautiful flowers for years to come.
Share your thoughts & experiences regarding raised bed gardening in the comments section below.