Joined

Jan 4, 2016
Messages

458
Reaction score

845
Points

187
Location
Well, I guess I better get my thread started since I've already been working out in the garden for this year.
Here it is in the beginning. All asleep and just waiting to start growing. I put the large pots at the ends of the beds for planting flowers in this year. Last year, I planted some marigolds in with my asparagus. I had a butt load of seeds scattered all over the bed. I may have a problem with them sprouting this year. I thought the pots might help with that problem. They will give me a place to plant flowers without having to worry about the seeds mixing all in my veggie beds.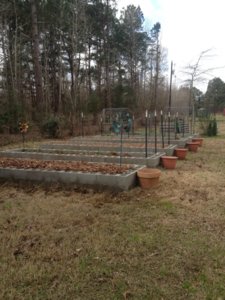 Last year I planted potatoes in a small bed I had in front of the chicken pen. This year, I'm going to plant them in one of my big beds. Of course, when buying my seed potatoes, I ended up getting more than will fit in the bed. So, I decided to dig up my strawberries and put them somewhere else. This will give me another bed for potatoes now, and something else this summer.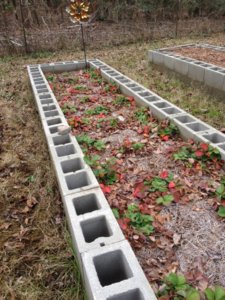 I had about 30 strawberry plants (or so I thought) that I needed to do something with. I decided to put them in some kind of container. There were lots of strawberry towers on line to choose from, I decided on this one, a milk crate.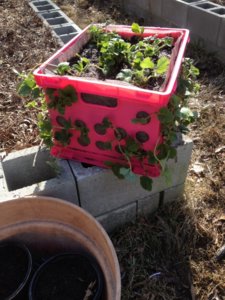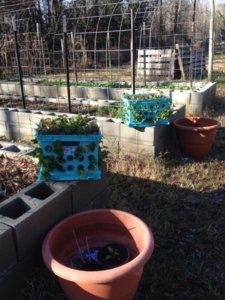 Most are stacked up, 3 or 4 to a tower. I decided to use them as singles since I really didn't have any where to stack them. As singles, I can plant strawberries in the top of all of them. I ended up with 31 plants in each crate, making 3 crates. I still had some left. It seems my strawberries didn't put out "runners" last year, they just spread right next to the mother plant. I put 5 plants in 4 hanging baskets. I'll put them out on the front porch.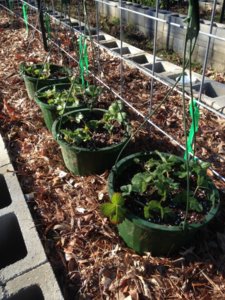 I also worked on my asparagus bed. Some of the ones I planted last year never came up, so I picked up some new ones and planted them in those spaces.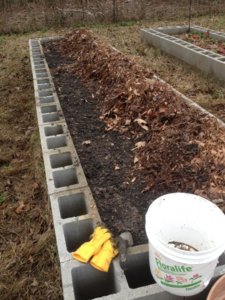 I also got some of my onions planted. I know they are a bit close, but I plan on picking some as the grow giving more room for the others. I have two pots like this, and several smaller ones. I put a few down the middle of my asparagus bed for now.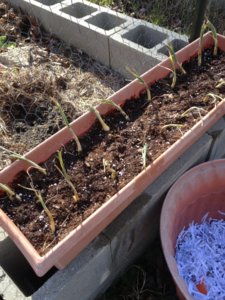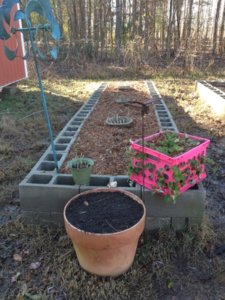 What's growing in my garden now.
Garlic chives are coming up.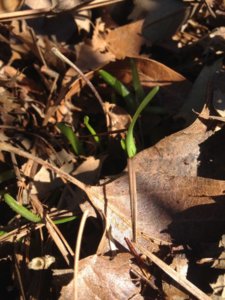 My turnips are finally taking off. Luckily I can leave them there for a while longer.