Joined

Mar 20, 2011
Messages

18,066
Reaction score

32,961
Points

457
Location
Yesterday I was given 2 crepe myrtles. I just had to go dig them up. They were in a friends flower bed, next to her house. She said they are a bright pink color. It took awhile, but I got them dug up. One is about 4 feet tall, the other was over my head. I cut that one back a little.
I decided to plant them in the front yard. I still have 9 sheep in the front yard. I'm going to move them, so I took down their round hay bale cover.
This is when I first put it up. Grass is gone now.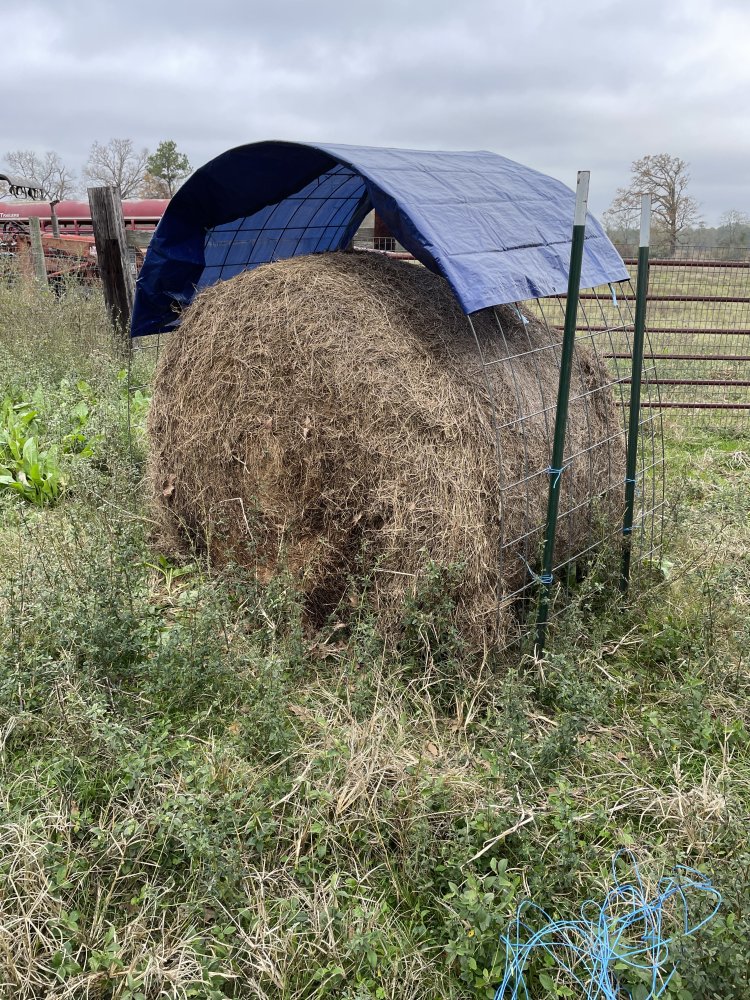 This is what front yard looked like weeks ago after weeks of never ending rain. Mud is gone now, it's bare dirt. The hay hut is in the background.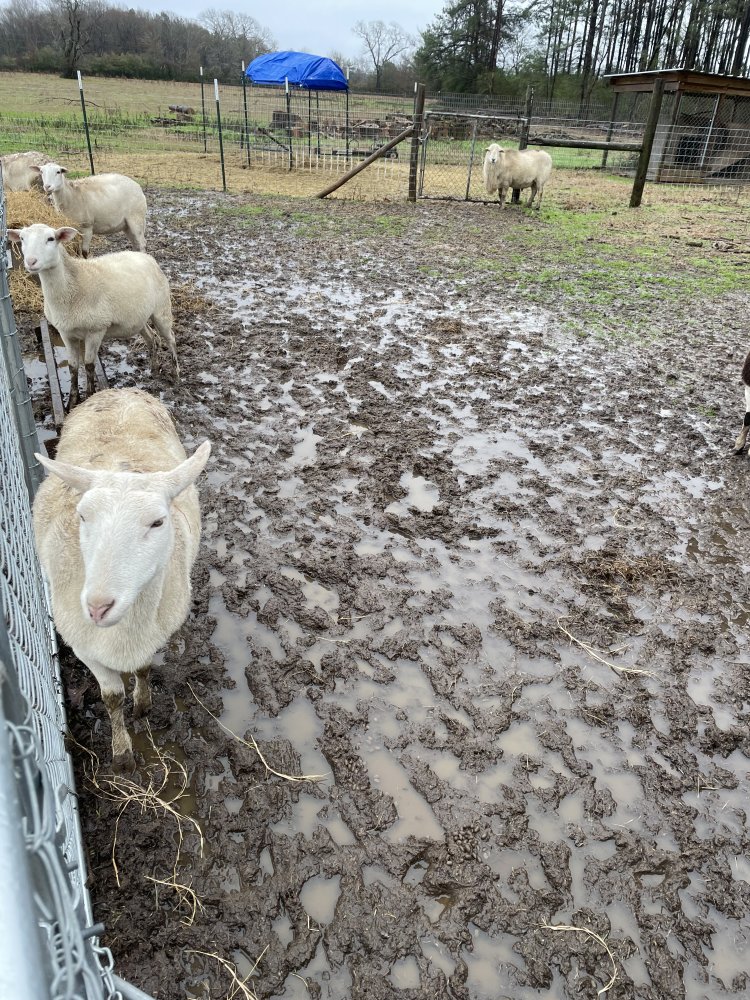 So anyway, I tore down the hay hut. It had a 16' cow panel and 2 half hog panels, perfect for a fence to protect my new crepe myrtles from the sheep. I locked the sheep up in the added on section to the yard.
I dug holes, planted the crepe myrtles and watered them well. I put up the fence, driving in a couple of T-posts and tying things together with hay string. I used clips so I can open the end to get in there and water them.
My the time I finished, it was 4:00, so I fed animals, went in and took a shower. Relaxing with a glass of ice water, I looked out the window and saw the sheep foiling my pathetic attempts to protect the crepe myrtles. The stinkers climbed the hog panel end, stretched forward and happily munched on crepe myrtle branches. Sigh……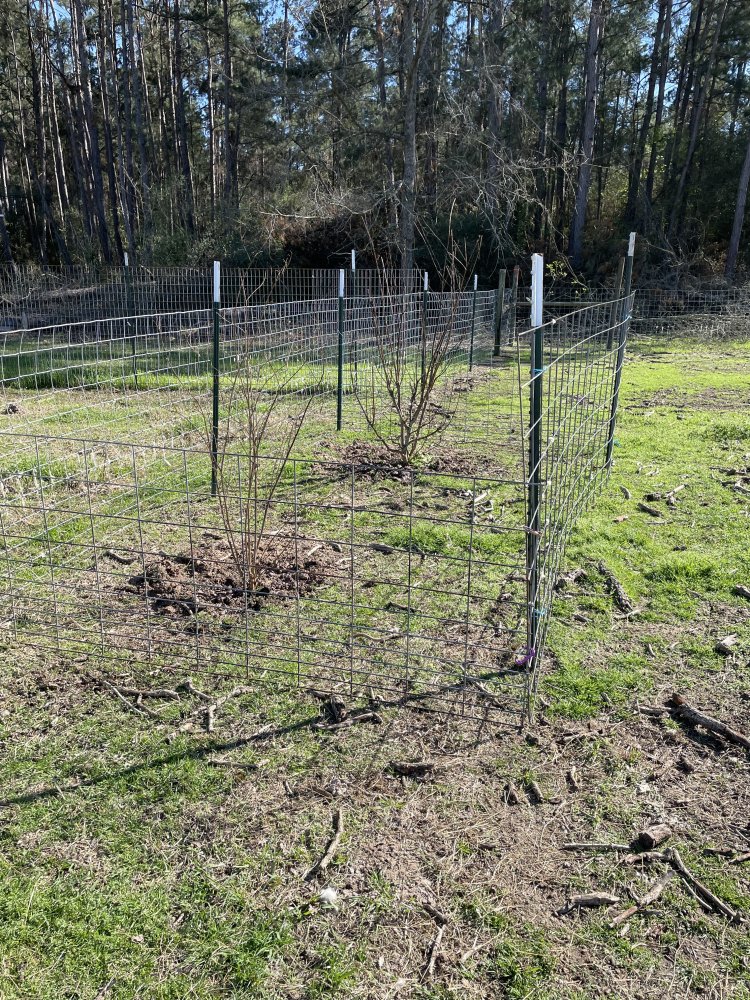 This is my first attempt to beautify the yard. Where you see mud in the above picture, when I take the sheep out, I'm going to lay out San Augustine grass sod. I'm going to try to have a pretty yard. We'll see how it goes.