Joined

Jan 11, 2019
Messages

367
Reaction score

887
Points

177
Location
New scionwood bud break yesterday fedco MM111 rootstock, Fedco Fameuse apple scionwood, modified cleft graft. Skip to 2:30 for
modified cleft graft
demonstration or watch the entire video for a great cleft grafting demonstration.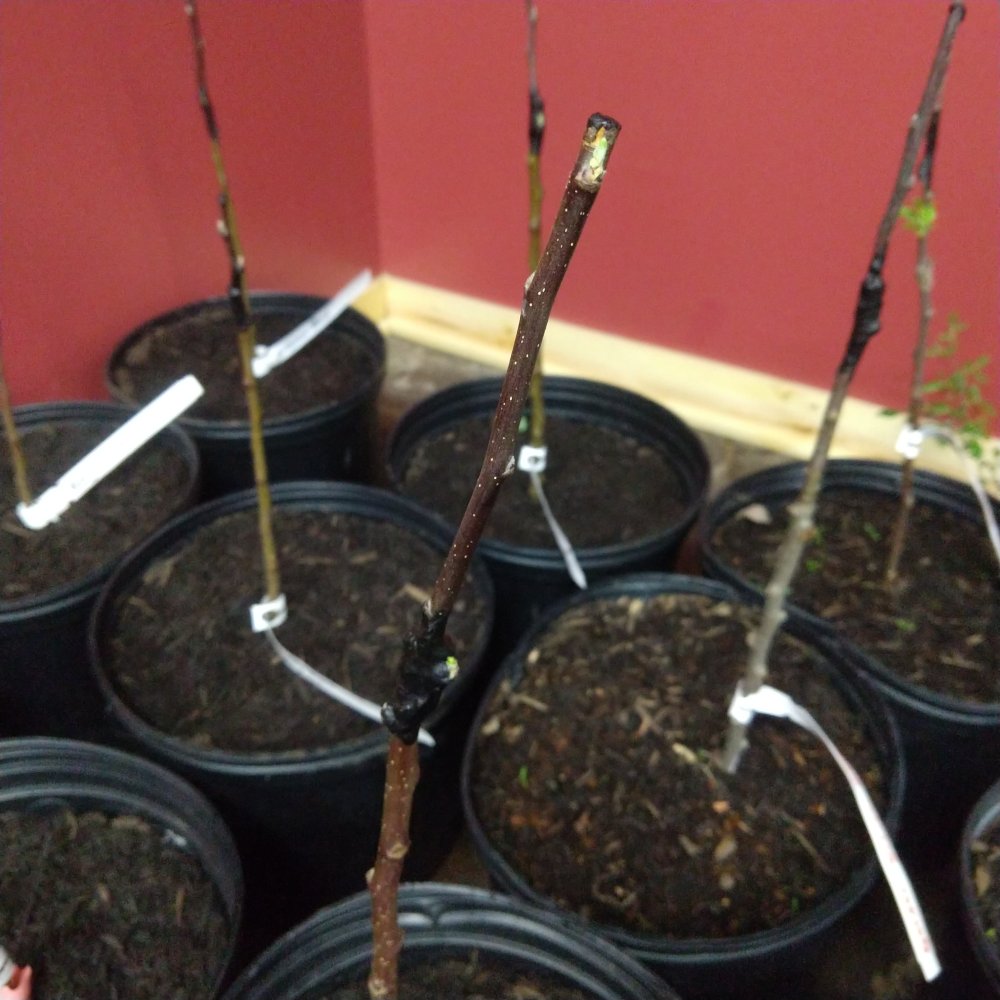 Progress on grafts that have taken so far. 1 Granny Smith, 2 Esopus Spitzenburg and unknown variety of peach. All 5 of these are going outside tomorrow where the will stay so I can babysit them until this fall when they go dormant and then I'll transplant them into the orchard.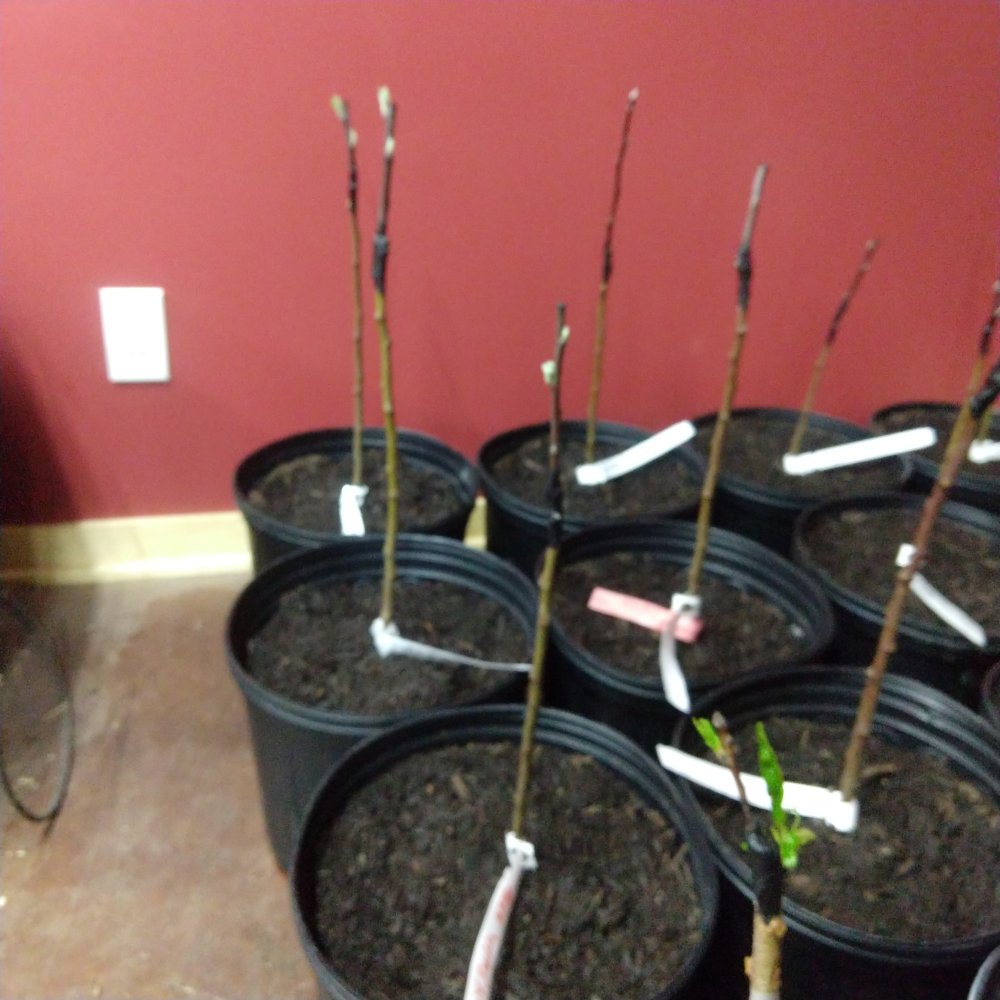 The bark grafted peach has really taken off. I suppose that's because it was grafted onto 2 year old root stock? IDK... Just a observation.
Have a wonderful evening. Tomorrow, Lord willing will be another another day that will fly by in planet earth again.
Jesus is Lord and Christ 🙏❤️🇺🇸
Last edited: