Joined

Jan 11, 2019
Messages

319
Reaction score

741
Points

177
Location
Critters...
These are my wife's. I call them "Crazy Quacken". I really like these critters, they are hilarious and make me laugh, with their crazy antics.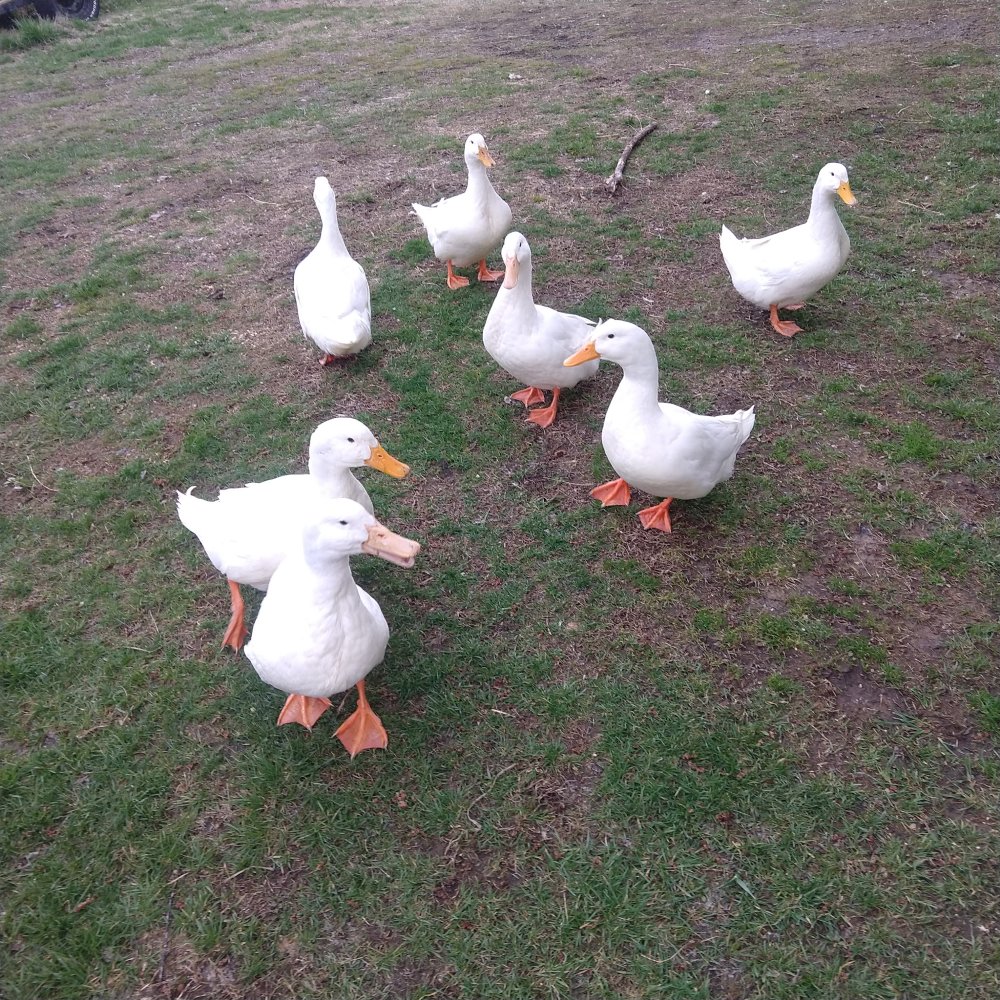 Everyday it's the exact same routine, rain or shine, cold or heat. Every morning I walk around the corner of the barn and say "release the quacken" thet get all excited quacking loud. I open the door to the turkey yard and they make a bee-line to the pond. They hang out in the pond most of the day, sometimes the whole day. Sometimes they may hangout with me, if I'm working on a piece of equipment or have the barn door open.
Then in the evening I take a 5 gallons bucket of water and 3 lbs of layer pellets to the turkey yard. If they quacken don't see me first, I holler "Hey" and they come running from wherever they are at. I leave the door to the turkey yard open, fill the waterer and fill the feeder tray. The crazy quacken come in to get layer pellets. I collect any eggs and shut the door. Then the routine, starts all over again the next morning.
I had to place "Lame Duck" as my wife calls her in with the chickens. Lame duck doesn't wattle so well, she brooded that way. All she likes is to sit on eggs, duck, turkey, chicken it doesn't matter to lame duck. The turkeys pick on her so I put her in with the chickens, and just so she's not lonely I put a drake in the chicken yard with her. They both do well with the chickens.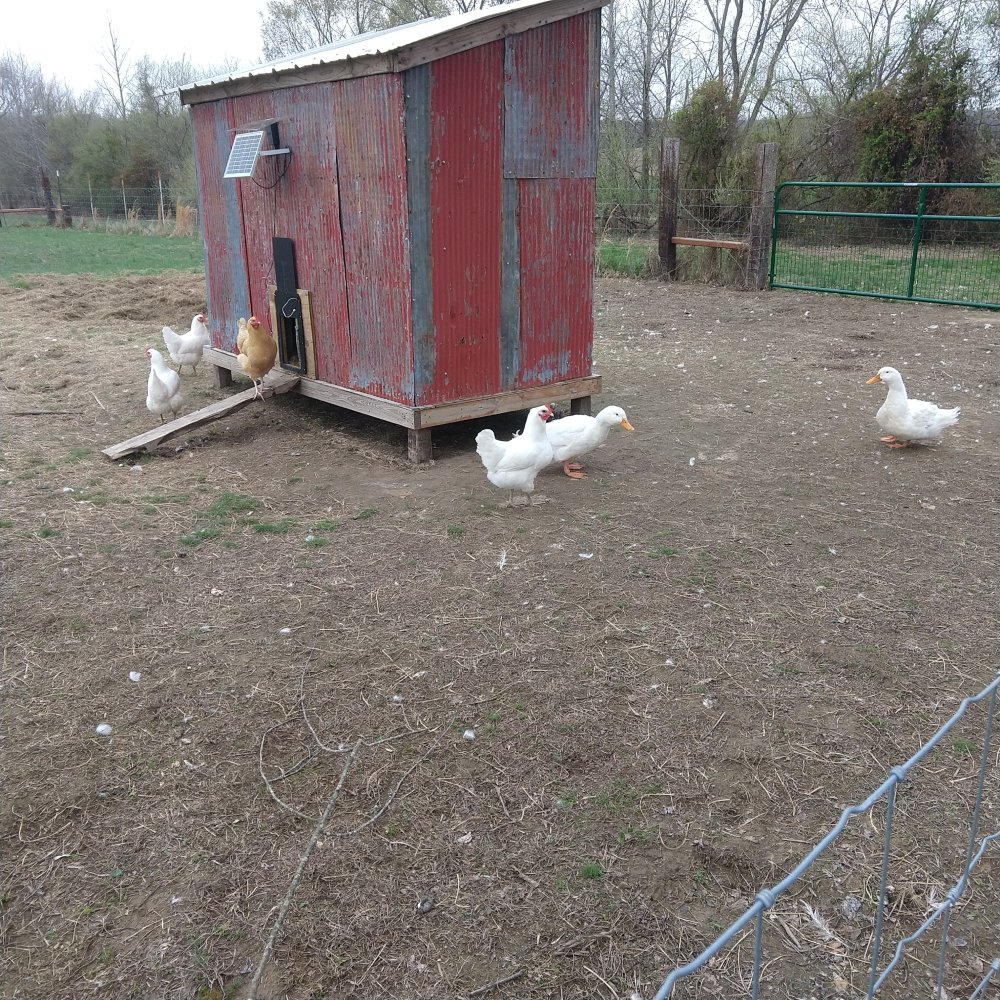 Jesus is Lord and Christ 🙏❤️🇺🇸