Joined

Mar 11, 2015
Messages

220
Reaction score

383
Points

177
When I lived in PA, I met a 90 year old herbalist, who grew her own Comfrey. She allowed me to pick all the leaves I wanted to. As she got older (she died at the age of 92), she allowed me to dig up a few plants, which I grew in pots, on the back porch, since we lived in a condo, which didn't allow me to plant it on the grounds.
Here are some comfrey blossoms, from my porch, in PA.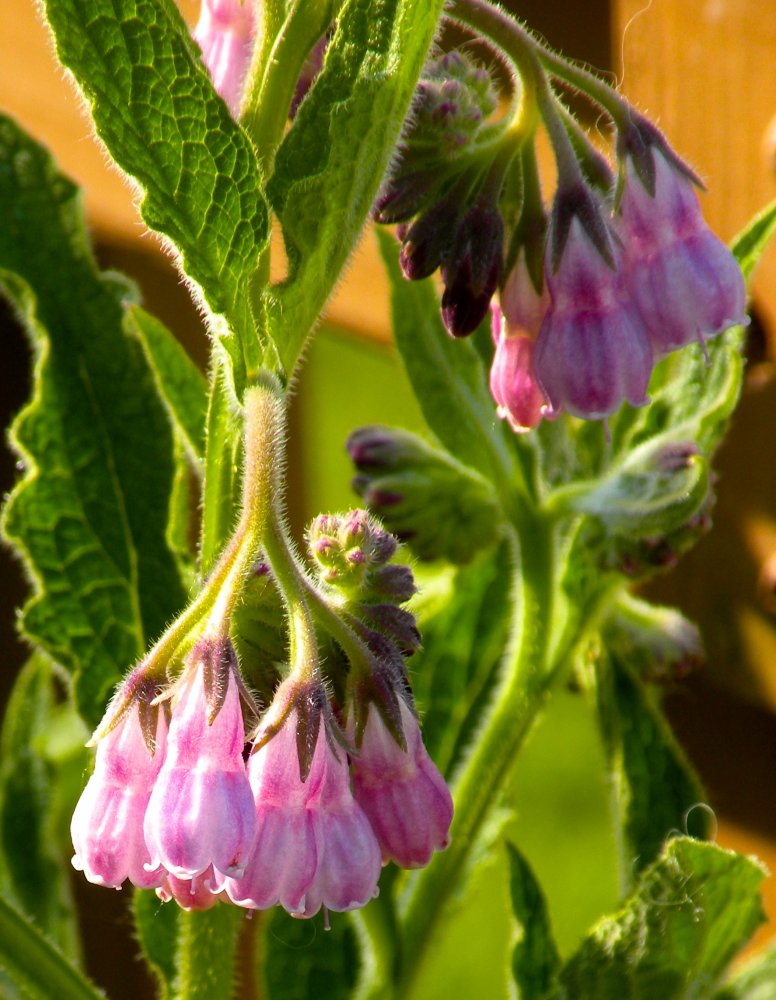 When we moved to Texas, I had to leave a lot behind, and the comfrey pot was one thing left behind.
Now that we are getting ready to start our garden, I wanted to add herbs, that are good for the chickens, ducks and goats. One that is good for the goats is, of all things, comfrey!

It didn't take me too long to find someone, on eBay (I think), who sells 10 - 1" pieces of Cromfrey root. Since I want lots of comfrey for the goats, chickens and even the garden, I thought, if ten are good (and they don't cost that much), why not buy twenty. Besides not all will probably grow. So, I ended up with 20+8 skinny pieces, thatI wasn't sure would grow. But, what the hay?????
As directed, the day the root pieces arrived I put them in potting soil, in red, plastic, drink cups. I even planted the skinny little pieces that looked like they had been included by mistake. After about (I think) about two weeks, I was thrilled to see green leaves start to pop up out of the dirt! Now ALL of them have sprouted. So I have 28 comfrey plants to put out this summer.
I'm thinking since even tiny pieces of root will grow easily, I don't want to grow it near other vegetable plants. We have 5 acres, to choose from. So, I'm thinking I will plant theses a little further back, on the property, so they will be out of the way, yet still accessible.