Joined

Sep 4, 2009
Messages

7,487
Reaction score

5,486
Points

377
Been taking pictures, some successes, some failures, but good GOLLY, it's almost APRIL and I haven't started my thread yet!!

I will start with scary pictures of DD and DH. Courts are closed until April 13th, maybe longer. DH has all cases continued. DD, who is an Assistant State's Attorney, is on full pay, but part time work, 1 day/week for the next several weeks, but expected to go in and work on files on another day. She and her sister did a massive Spring Cleaning, including putting together three 16" x 20" stainless steel open weave storage shelving, on wheels (2 lock.) Sunday they put together the 20" white cabinet --
Shop Wayfair for A Zillion Things Home across all styles and budgets. 5,000 brands of furniture, lighting, cookware, and more. Free Shipping on most items.
www.wayfair.com
Now, she can clean up the clothes on her floor--yes, I AM a snitch!!

Actually, she is delighted bc she didn't haven't enough storage space.
She was home yesterday, DH didn't have any appointments, I am not doing any signings until the middle of April (social distancing, of course,) so we decided to go to the range that DH and I joined in February. They have 6 bays for pistol/rifle and one elevated bay, the length of the enclosed property, where you can shoot as far as 500 yards.
Here are pictures for your enjoyment!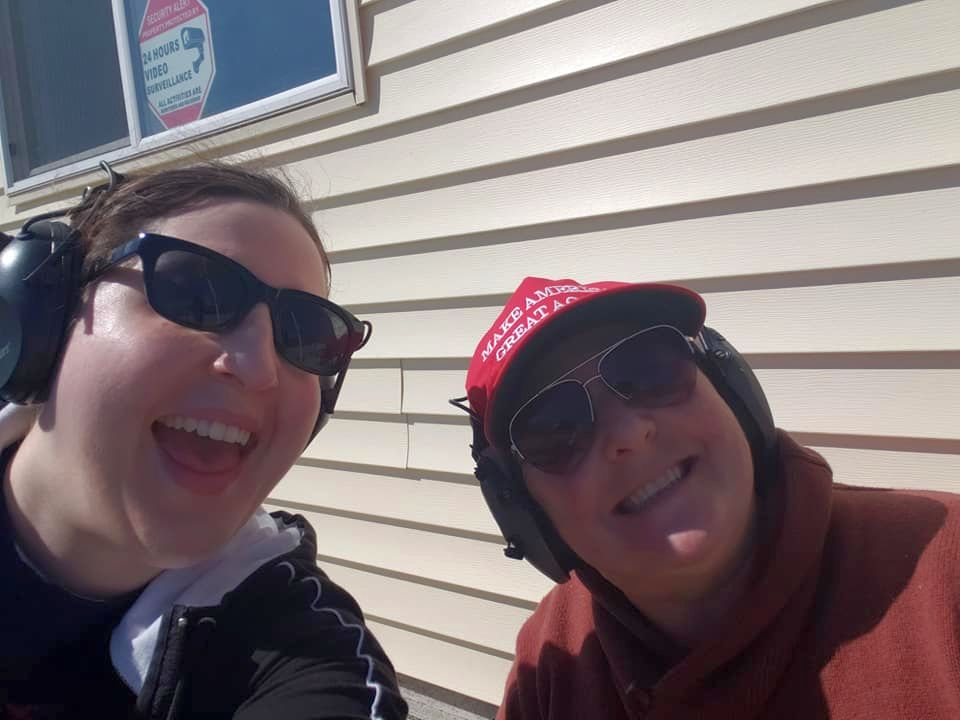 DD and me with our head gear.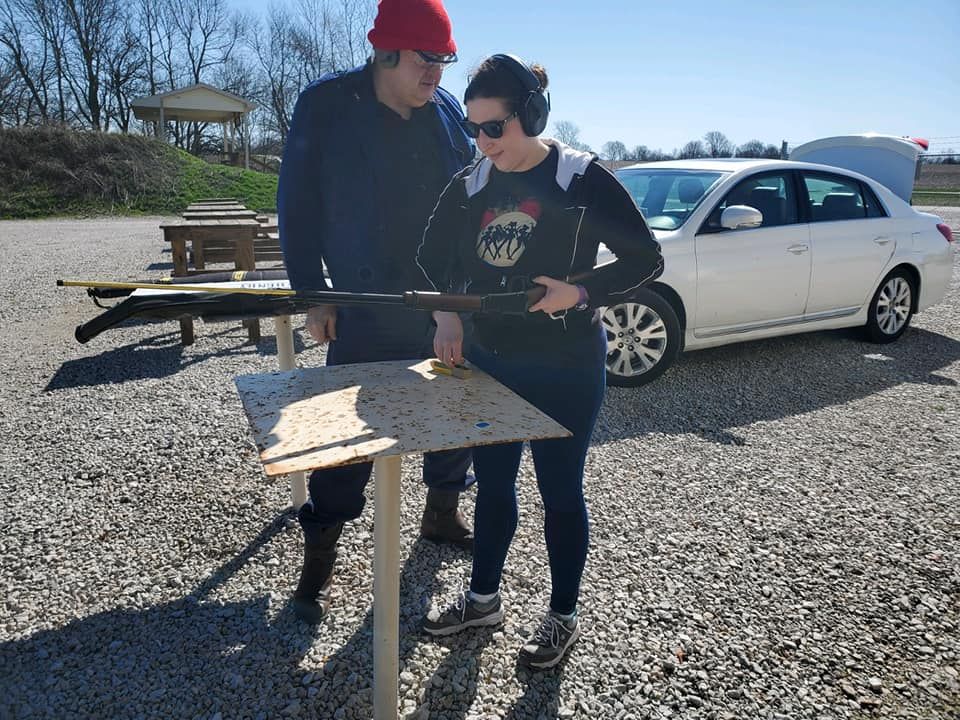 DD has owned her Henry rifle for several years and had never fired it! If you don't know already, Henry rifles are Top Notch!!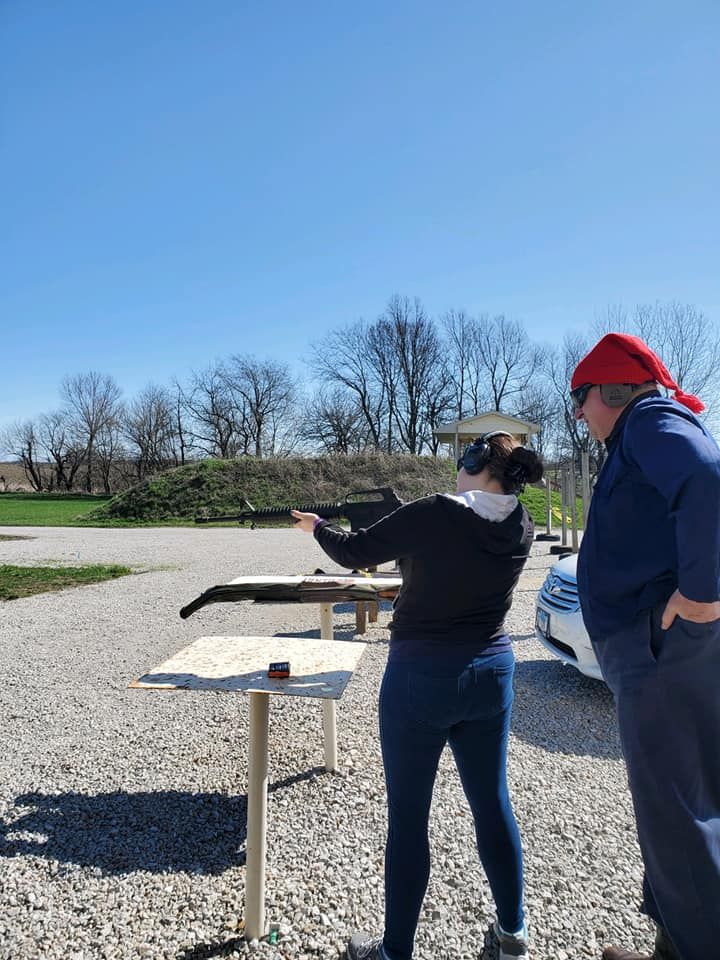 DD fires the AR-15. We, all 3, fired it. Amazing rifle!! The bullet is Very powerful, but you get No kick.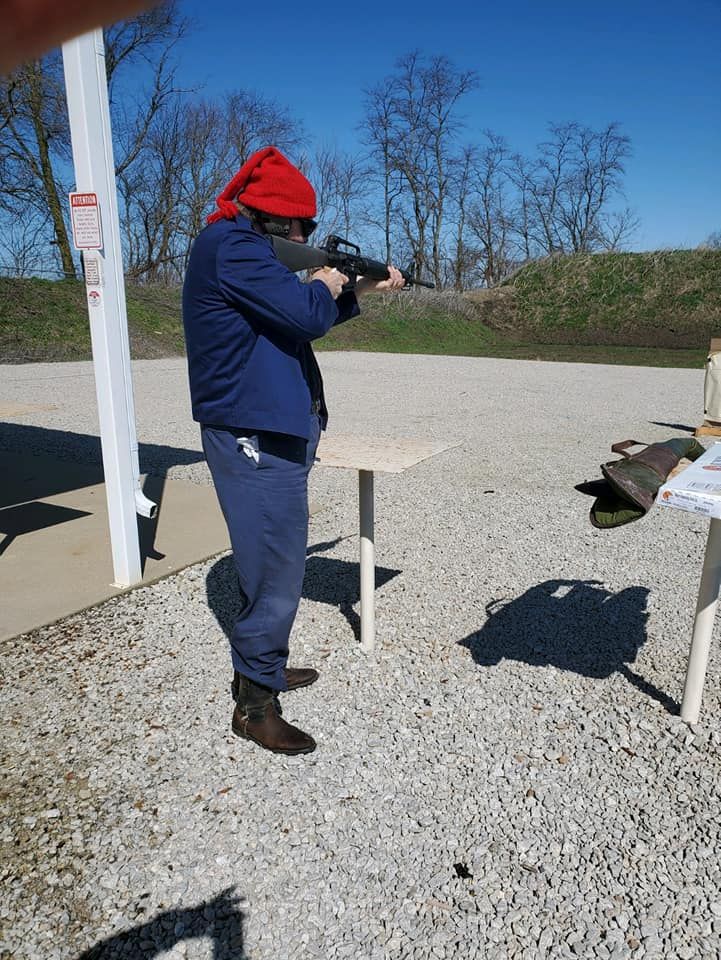 DH, firing his AR-15, in Coureur de Bois cap. It was a bit nippy.
DH and went through a 3 hour orientation at this gun club. They have video surveillence and EXPECT us to practice safety at all times, with earwear and eyewear. We also took a safety test, display weapon unloaded and open, demonstrate that we can load it safely, then hit the target at 10 yards, hit at least 5/10 times. There is a lock on the gate, which we are not to share. We open the lock, enter the range and lock it behind us. We are expected to NEVER give the combination to anybody who shows up and says that they have forgotten it. "Go home and get it, then!"
Our church Security Team expects us to practice at least 1/month, live ammo or laser, which we also have at home. Since we cannot meet in person, our Team is having a weekly bible study on Zoom, Monday nights. DH is really enjoying it. He is not much of a FB fan, and doesn't really belong to any forums, so it's nice to visit with other gun people.
Next post will be vegetation. PROMISE!!!
Last edited: