Joined

Dec 10, 2016
Messages

3,759
Reaction score

11,308
Points

297
Location
With Summer almost over & the end of the growing season approaching, maybe this is a good time to review & share what worked this year - and what didn't.
Last year, I grew a climbing cowpea from
@Bluejay77
that did exceptionally well. As it happens, there was a row of chard directly adjacent - and it too did exceptionally well. The leaves were almost perfect; virtually no insect bites, and no aphids. The wasps which were attracted to the cowpeas when they started blooming, crossed over to the chard to hunt - and they were relentless.
So I thought I would repeat that arrangement this year, planting the chard next to a trellis of yardlong beans. The results have been the same - nearly flawless chard, with no caterpillars or aphids. My hand is in the photo to give it scale.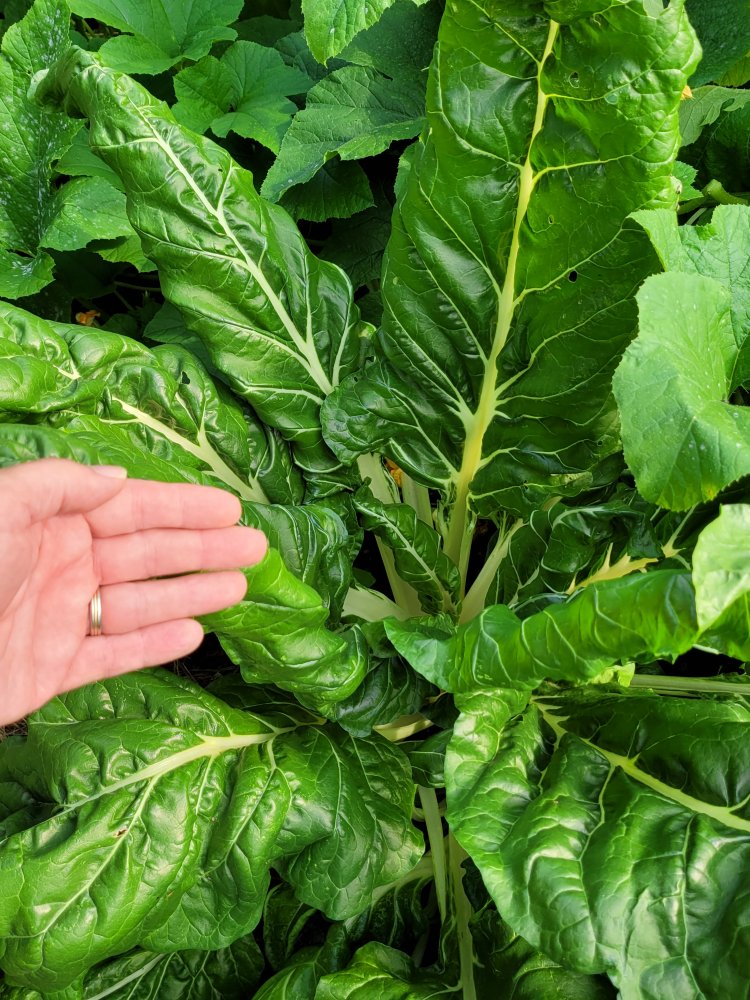 I believe this works because the chard, as a summer green, begins its strongest growth just as the cowpeas / yardlongs begin blooming & attracting wasps... and the wasps, as predators, keep the surrounding plants free of most insects. I should point out too that whatever the cowpeas produce to attract the wasps (on the extra-floral nectaries, the bumps on the stems
below
the flowers) it seems to pacify the wasps. When picking the yardlongs, I can gently bump or shake the wasps if they are on a pod, and they will not become aggressive.
In 20+ years of growing yardlong beans, I've often been harvesting while the wasps were literally swarming around me, and was only stung once. That time I grabbed a pod to pick, and was unaware there was a wasp on the other side... I grabbed the wasp, and it stung me. Even then, it was just what I would call a "warning sting", more like a thorn poke than a bee sting... I let go, and the wasp just flew to a nearby leaf with no further sign of aggression. Someone
really
should study what the cowpeas/yardlongs are feeding the wasps & market it, since stoned wasps apparently don't like to sting.

It would be really interesting to try this experiment with a member of the cabbage family, to see if the wasps would control the cabbage loopers.
That
would be good organic pest management.