Garden Addicted
Moderator
Joined

Jul 9, 2012
Messages

216
Reaction score

588
Points

206
In our fast-paced world, where the buzz of urban life often drowns out the rustle of leaves, it's refreshing to know that there's a movement quietly flourishing – organic vegetable cultivation. Imagine a world where the food on your plate not only nourishes your body but also nurtures the earth it comes from. That's the essence of organic farming, a delightful blend of mindful cultivation and eco-conscious living. In this journey, we'll explore the wonders of organic vegetable cultivation, from its heartwarming benefits to the down-to-earth techniques that make it possible.
The Heart and Soul of Organic Vegetable Cultivation​
Picture this: a vibrant farm where tomatoes, carrots, and kale share the same soil, creating a harmonious tapestry of colors and flavors. That's the beauty of organic vegetable cultivation. Unlike conventional farming, where chemicals often play the lead role, organic farming embraces nature's orchestra. It's all about enriching the soil, promoting biodiversity, and embracing the dance of natural processes. Think of it as a symphony where composting, crop rotation, and friendly ladybugs take center stage, ensuring that what you harvest is not just food, but a celebration of life itself.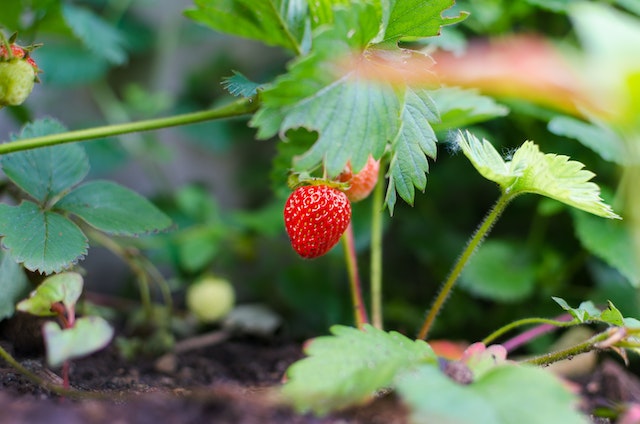 The Wonderful Benefits of Going Organic​
A Greener Earth: Organic farming isn't just about growing veggies; it's about healing the planet. By skipping harmful chemicals, organic farming keeps our soil and water safe. It prevents erosion and encourages a thriving ecosystem where plants, insects, and animals coexist in perfect harmony.
Healthy You, Happy Planet: Organic vegetables are like nature's multivitamins. They're free from synthetic pesticides and genetically modified tinkering. When you bite into an organic apple or savor a salad made from organic greens, you're indulging in pure goodness. Plus, since organic farming preserves the environment, it's a win-win for your health and the planet's well-being.
Community Connection: Organic farming isn't just about what happens on the farm; it's about weaving communities together. By supporting local farmers who practice organic cultivation, you're not just buying vegetables; you're investing in your community. It fosters a sense of togetherness and strengthens the bond between people and the land they live on.
Climate Change Friend: Imagine farms that don't just grow food but also combat climate change. Organic farms do just that. Through clever practices like cover cropping and agroforestry, they pull carbon dioxide out of the atmosphere, acting as nature's warriors against global warming. Plus, organic farms are resilient in the face of extreme weather, proving to be our allies in the fight against climate challenges.
The Art of Organic Vegetable Cultivation​
Ever wondered how organic farmers work their magic? It's a blend of age-old wisdom and a sprinkle of creativity.
Crop Rotation: Organic farmers are like nature's choreographers. They plan a dance of crops, making sure each one brings something unique to the soil. By rotating crops, they keep diseases at bay, maintain soil nutrients, and ensure a healthy, happy harvest.
Composting: Think of composting as nature's way of recycling. Organic farmers gather kitchen scraps, crop leftovers, and animal manure, creating a nutrient-rich compost. This black gold feeds the soil, making it a fertile home for plants to thrive.
Friendly Allies: Instead of reaching for chemical sprays, organic farmers invite nature's little helpers to their fields. Ladybugs, lacewings, and even humble earthworms become heroes, preying on pests and maintaining a natural balance. It's pest control the eco-friendly way.
Mulching Magic: Picture a cozy blanket for the soil – that's what mulch is. Farmers cover the soil with organic materials like straw or leaves. This protective layer conserves moisture, keeps the soil temperature just right, and even fights off weeds. As it breaks down, it nourishes the soil, making it a happy, thriving home for plants.
Conclusion​
In the grand tapestry of life, organic vegetable cultivation paints a vibrant picture of harmony and sustainability. It's not just about growing vegetables; it's about sowing the seeds of a greener, healthier future. As we stand at the crossroads of environmental challenges, organic farming lights the way. By choosing organic produce, supporting local farmers, and spreading the word, we become stewards of a movement that's more than just a trend – it's a promise to our planet and the generations yet to come.
So here's to the joy of organic vegetable cultivation, where every seed sown is a step toward a brighter, more beautiful tomorrow. Let's embrace this journey, not just as consumers but as caretakers of the earth, cultivating not just vegetables, but a world where nature and humanity thrive together. Happy farming, happy living!
Do you make use of organic vegetable cultivation methods in your garden?