Joined

Jun 11, 2017
Messages

252
Reaction score

557
Points

187
Location
These volunteered, so I have a few extra.... hint, hint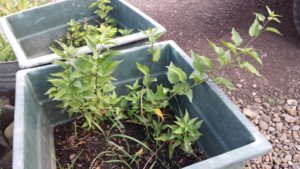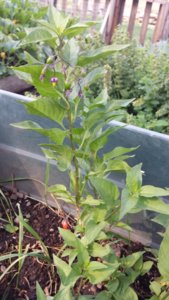 And the Himalayan Balsam is edible!
USES OF HIMALAYAN BALSAM
The green seed pods, seeds, young leaves and shoots are all edible.The young shoots and stems are edible, when cooked, but care should be taken as they contain high concentrations of calcium oxalate (which is broken down and leached out on cooking) but it is recommended that they are not consumed too frequently. Immature seed pods (before they reach the 'explosive' stage) are edible whole, and can be cooked like radish pods or mangetout (snow peas) and used in stir-fries and curries. The seeds themselves can be eaten raw and have a nutty taste that is variously described as being like hazelnuts or walnuts. The best way to collect the seeds is to enclose the seed pod in a bag and then pinch it off (this way, when the pods explode the seeds are not dispersed). Seeds can be toasted and ground to make flower, crushed and used as a spice or substituted in any recipe that calls for hazelnuts. They are excellent baked in cakes, breads and biscuits and make a welcome addition to stews and curries (a traditional use in Northern India). When collecting the seeds, you need not be too particular in removing all bits of the seed pods that you collect with them as the pods are edible. The seeds require a period of cold to activate from dormancy, as a result mature seeds (if carefully picked over) can be stored in an air-tight jar as a store-cupboard standby. They are useful for substituting in cakes instead of nuts for those with nut allergies and ground Himalayan balsam seeds can be substituted for ground almonds. The flowers can also be used to make floral jams and jellies.
Thanks Weed of the Week:
https://changinglifestyleblog.wordp...week-impatiens-glandulifera-himalayan-balsam/