Joined

Dec 13, 2007
Messages

20,113
Reaction score

10,146
Points

457
Location
Cucurbita moschata,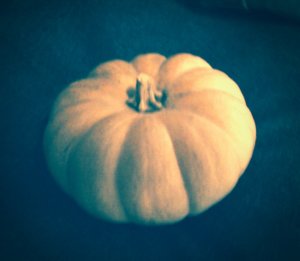 Autumn Crown, f1
It seems that there may have been another time that I have had a squash this late into winter but, maybe not. Usually, they are having problems right through January, so this is about 3 week beyond a safe date. Hey!
It was my plan to keep several well into February. I have grown Early Butternut a couple of times. I'd prefer a smaller squash but came to realize that C. moschata has a good reputation for storage. Having enough days to maturity is a problem in my garden.
Curing might also be a problem for me. Mostly, I have hastened to squirrel them away on basement shelves. Protecting from frost is important but it may have finally gotten through to me that winter squash should stay somewhere dry and cool for a couple of weeks. Maybe, fresh air is important. I'm not sure if my basement has what squash really should have, right after harvest.
One Cha Cha Kabocha also went right through January and well into February with zero problems. Tasty! I like the flavor of C. maxima squashes! Kabochas are especially good ... or, that variety is. I have grown several kabocha varieties but that is the only one that consistently gets thru the growing and storage season just fine.
Autumn Crown hasn't had the best flavor. I'm curious if long storage has improved the flavor but I suspect that it probably doesn't measure up to a kabocha, buttercup, or a Hubbard. Still, it's kind of a cute thing and the vines are fairly productive. We will bake it tomorrow and maybe I can risk having more squash for storage in 2019!
Steve