Joined

Jan 27, 2013
Messages

6,798
Reaction score

10,887
Points

357
Location
figured since we are having freezing rain <so far little over 1/4' and 2 outages> it would be a great time to work the germination table....
yesterday stopped by my favorite hippy store and picked up a few things....
been wanting to try a red and blue bulbs to the mix, so the top table has one of each. going to do a trial between the two tables to see who has better starts figure try lettuce.
lighting check....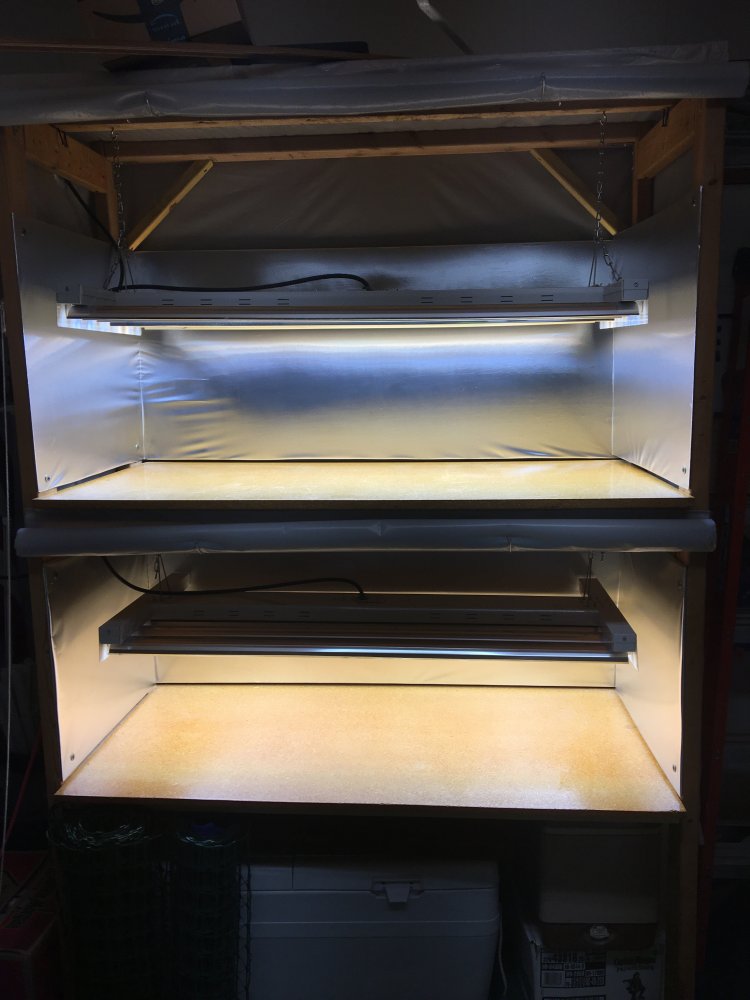 made sure both heaters work... check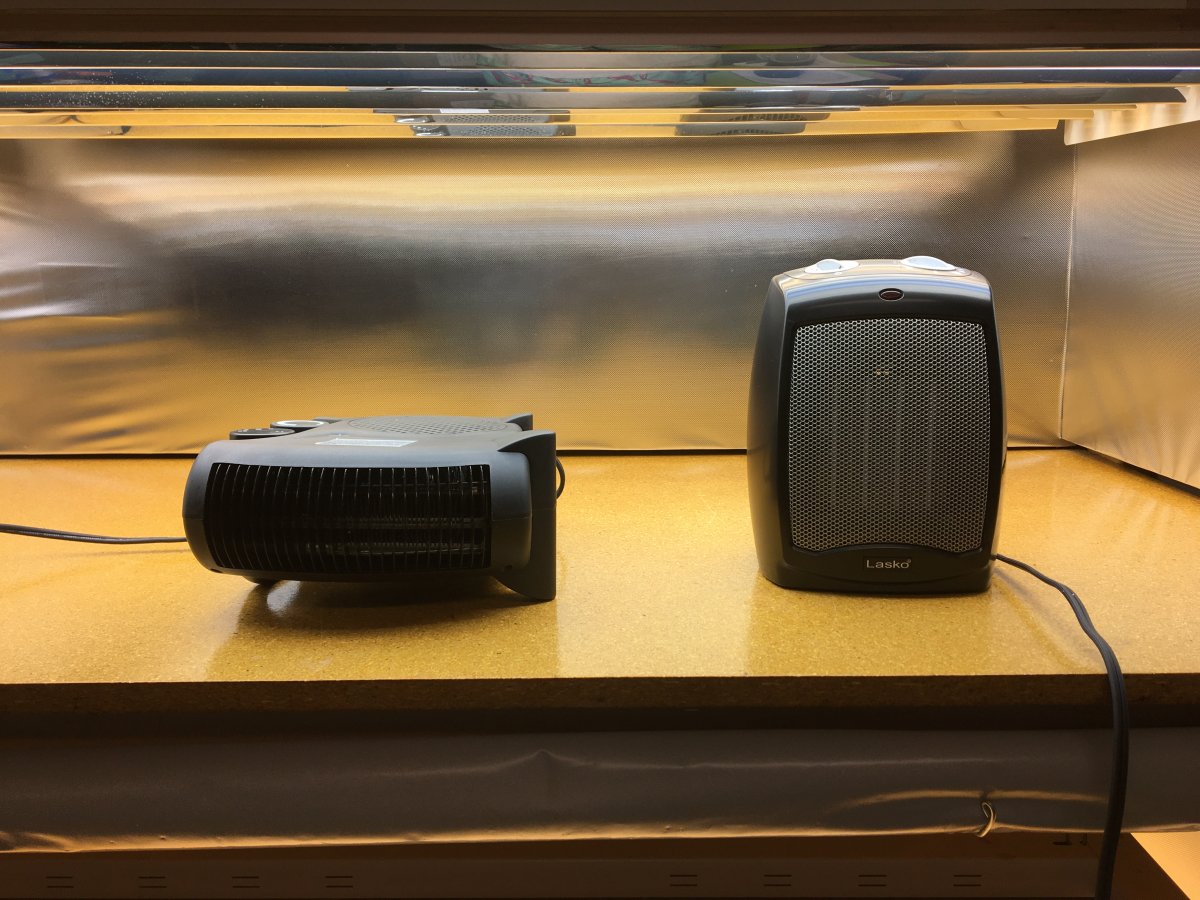 temperature control covers still good...check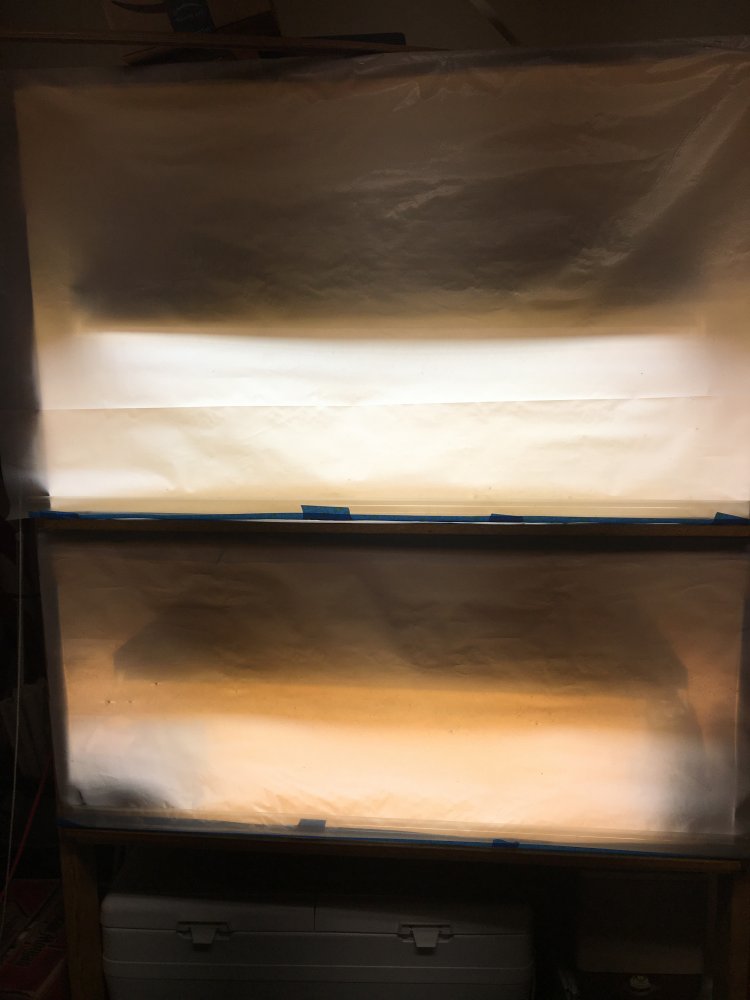 cat proofing..check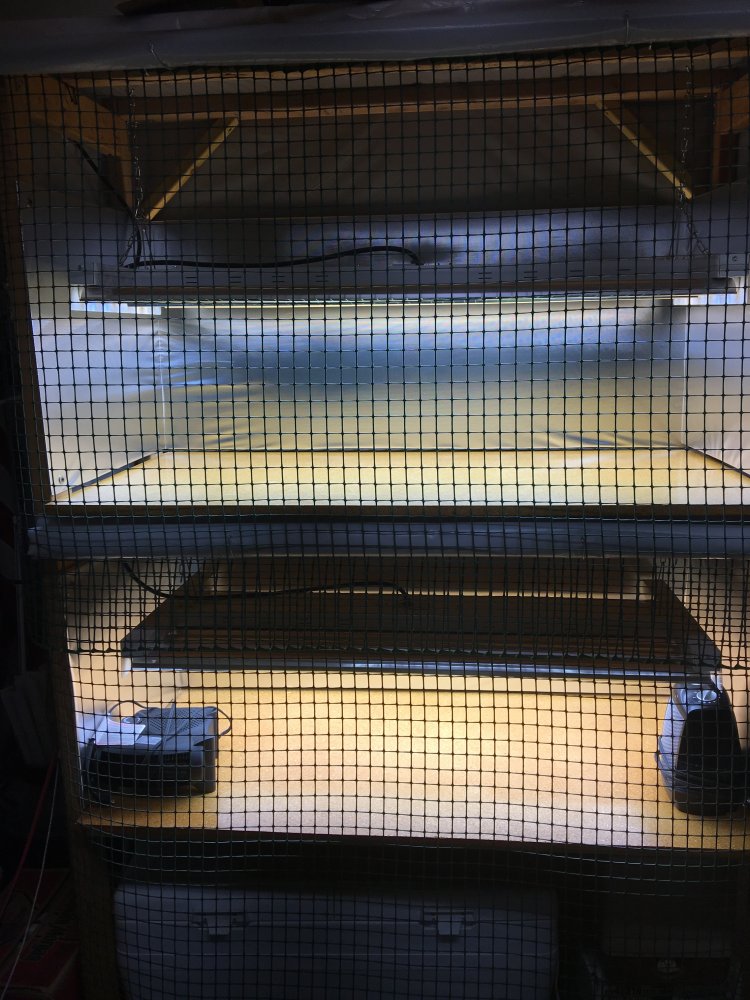 new heavy duty trays...check
got tired of the cheap ones only lasting many 2 years before they get holes in them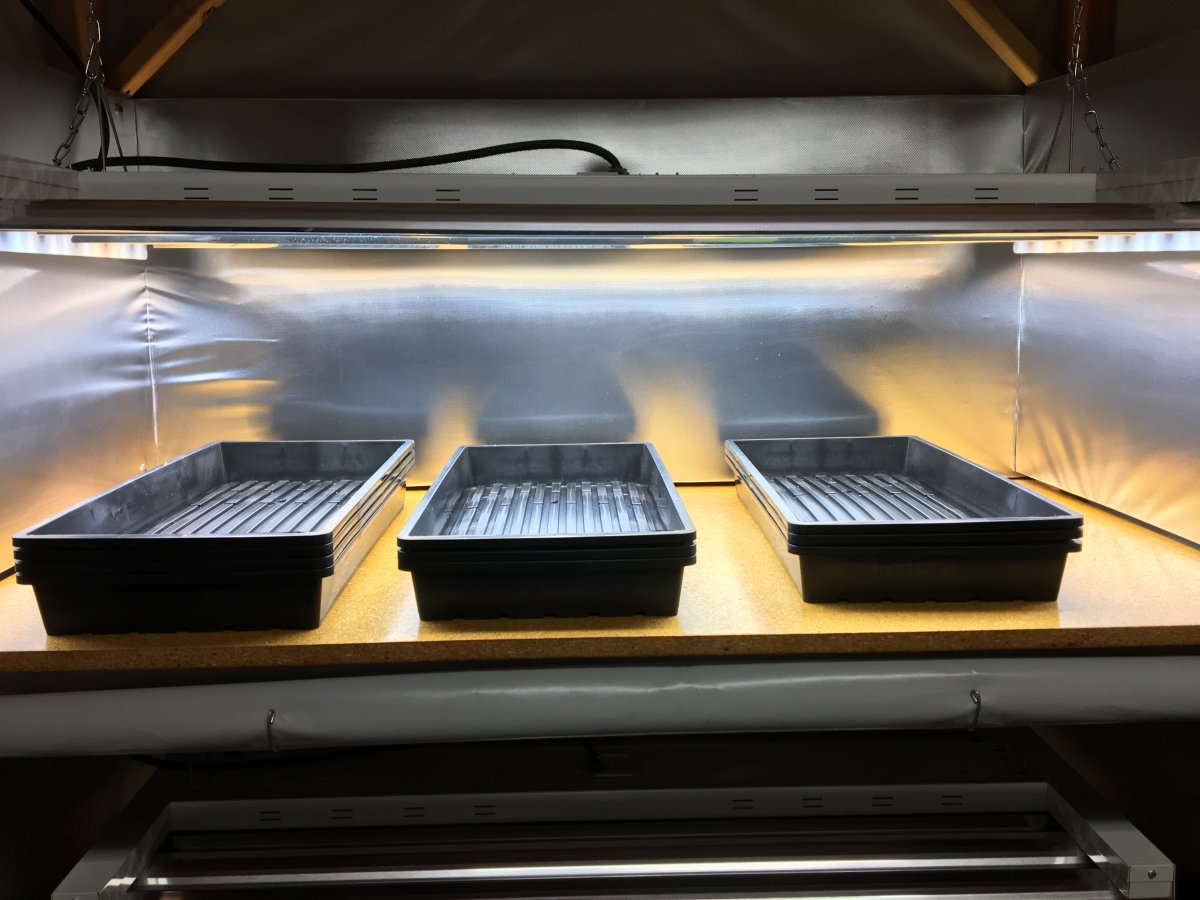 of course a large bag of potting soil..check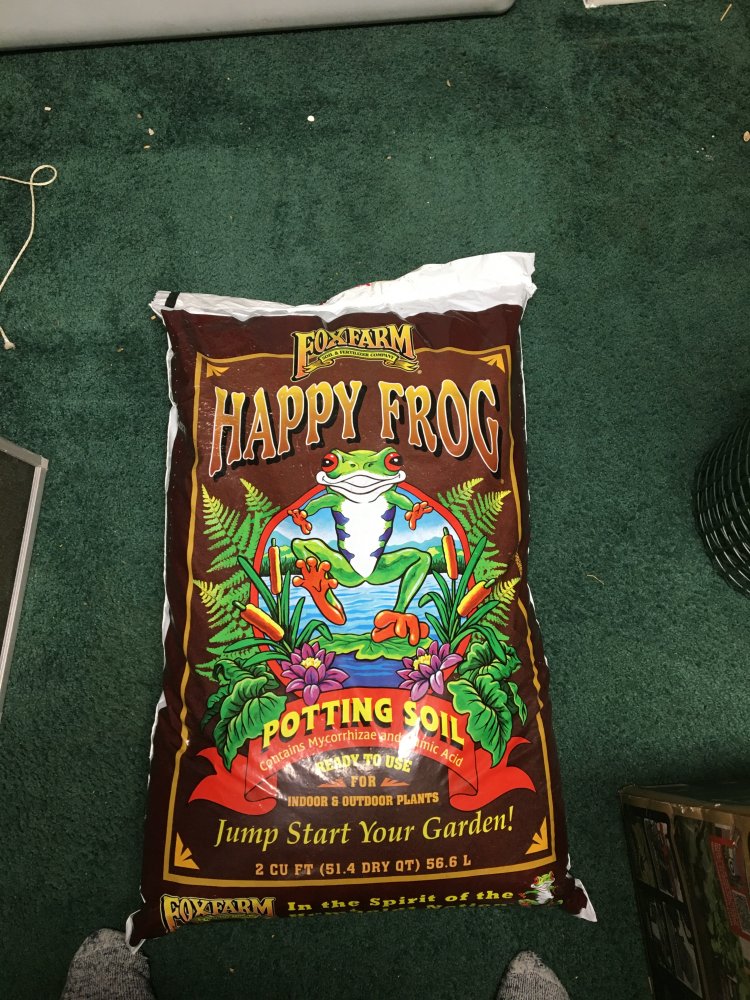 seeds have been ordered...check
had to switch up vendors this year usually it's johnnys but they are limiting sales, so ordered for territorial. seeds should be here next week.
ordered 50lbs of greensand ....check
last week ordered a pallet of raised bed soil from lowes for delivery today guess thats not going to happen....
have plenty of time to work on the beds before planting anything......yup comping on the bit to get things started......
tic toc