Joined

Nov 7, 2023
Messages

39
Reaction score

125
Points

55
Location
Hello fellow Bean enthusiasts
I've joined this and another couple of seed sharing networks to expand the range that I grow.
In my head I have a few priorities, but actually my main driver is All the Pretty Colours and I'm just lying to myself to justify the hoarding.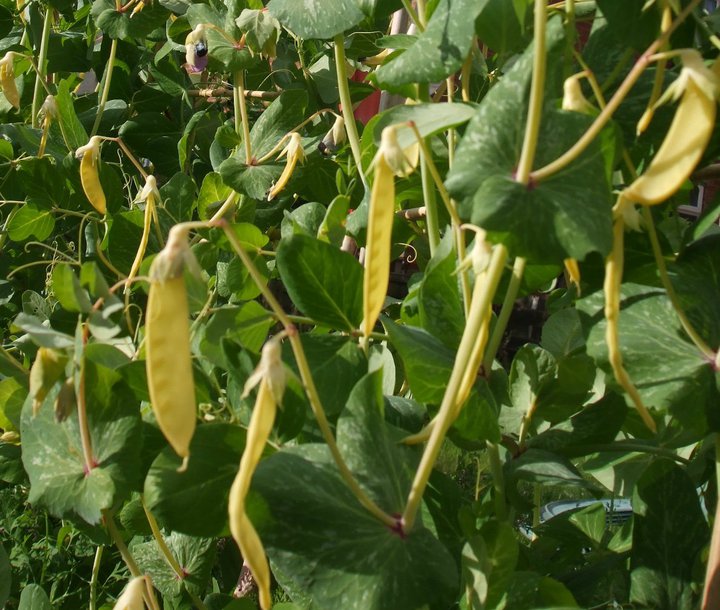 I don't really get how forums work, having been part of a couple that I found incredibly frustrating which put me off for a very long time.
I have been a gardener, a teacher, an eco activist for decades. Now a grandmother. Beyond the prettiness & range of aesthetic qualities I am hoping to have a collection which is a deep and broad gene pool to draw on, and as a legacy to my children and people I share seeds with.
Maybe this is where i commit to paper (all) my growing aims.
Food stuffs : I am hoping to hold a range of varieties which can cope with variable seasons or /and extremes of weather conditions, and still provide for a family = FOOD SECURITY HAS BECOME CRITICAL
* large white kidney-ish - runners, (I grow Enorma / Czar/ Gigantes, next year also d'Espagne) - Tarbais
* large white round - coco & more fatty monstrance types (I grow coco Sophie pole, I'd also place Coco precoce & prolifique here as 1/2 white 1/2 tan speckled, one of the Lazy housewife types (round coco), and another more like a cutshort, then buck eye fall bean (half runner), St Antonio pole both look like black eye peas/monstrance types)
* large black kidney - (Valentine bush, Rhondda runner, hoping to obtain a scottish selection I know of & continue with my own selection from scarlet runners)
* black rounder types & rice bean types - ( Cherokee veil of tears, marvel of venice pole)
* borlotti types - (grow common lingua de fuoco bush and climbing, I'm sure I started with one called dragon's tongue, selection with darker seeds- still seeing if will stabilise, would like tiger eye, goat eye, and some darker beans I have seen )
* horticultural? not sure how to categorise = mottled seeds smaller than the borlottis - (coco Princesse pole, bird's egg types )
* semi dry triple purpose - ( bush coco de Paimpol, & piemontaise, Tunny = half runner? ( roundish 1/2 red/white, seen under other names v old var. ), )
* flageolet - (chevrier vert, I want hungarian rice bean. I failed with Coco d'israel years ago)
* pinto? types = pretty beans - ( brown soldier, gold Jacobs Cattle, I've a load ordered for next season - I really want to increase my holding of good and TASTY doers in huge range of colours )
* mottled fatty beans - (gnuddle , ) ( looking into acquiring larger 'potato' types)
* Flattish 'butter' beans - (unknown name, lima/butter bean shape dark chocolate brown with sparse pale tan speckle near navel ; fat goose )
* Purple pods
* Buttery yellow pods
* soup beans - (hutterite soup, yellow dutch, various north european greenish, tannish types ) - am also selecting soup Peas for my conditions
I am looking for
earliness = short season to early harvest or successional sowings;
= can they be harvested before autumn storms???
productivity per square of garden space; (? ease of setting; );
TASTE = are they worthy of kitchen storage space or worthy of fresh pod space in ground;
style = what they do in the kitchen - culinary performance = texture; = speed of cooking;
rarity = not only having monocrops in hands of big agro companies = diversity in gene bank
OMG - it is true, I am utterly obsessed. I dare not count up the varieties I hold already. I am hoping to be able to make a few 'family favourite' selections in coming years.
I am happy to have fallen in to the community of bean savers.
Michele ( Beanmad Nanna aka Knitting Nana )