Joined

Jun 6, 2010
Messages

896
Reaction score

427
Points

227
Location
Here are a few of the things I'm growing this year... I can't wait to have a true veggie garden again! It's been several years of just growing in patio pots — while i love having the fresh yummies right on the patio, I can't wait to have more growing space!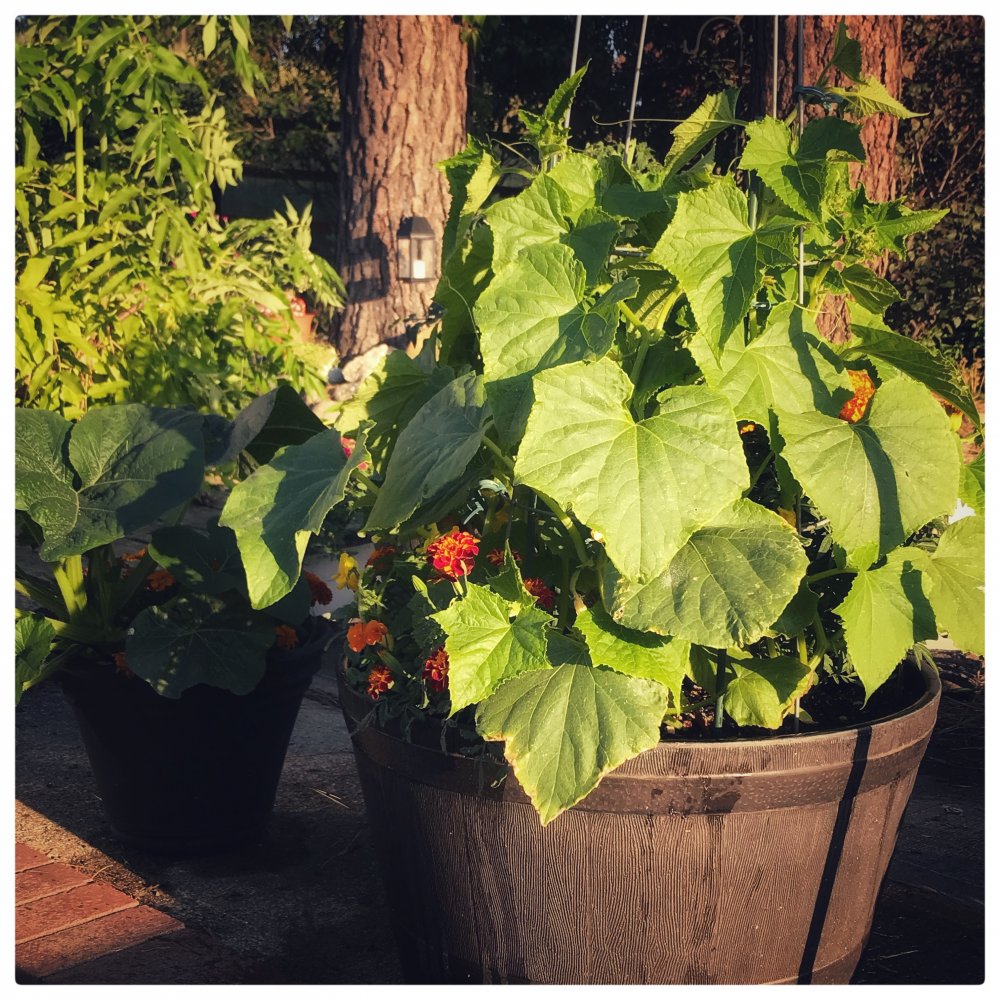 Cucumbers and marigolds, and self-seeded pansies.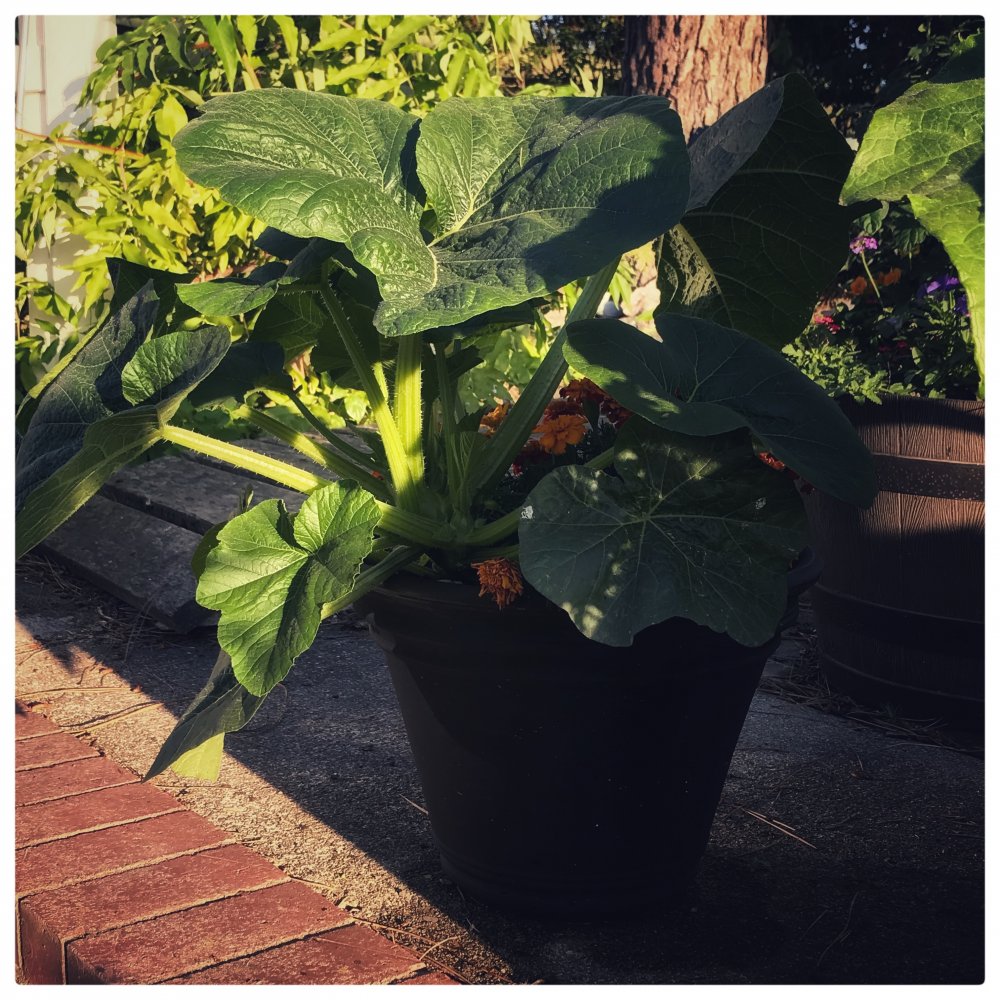 Marigolds and what I believe is a volunteer pumpkin... should be fun watching this one sprawl! It should have planted itself in a bigger pot! This is the backside of the pot, spun around for the photo. The other side is full of gorgeous marigolds.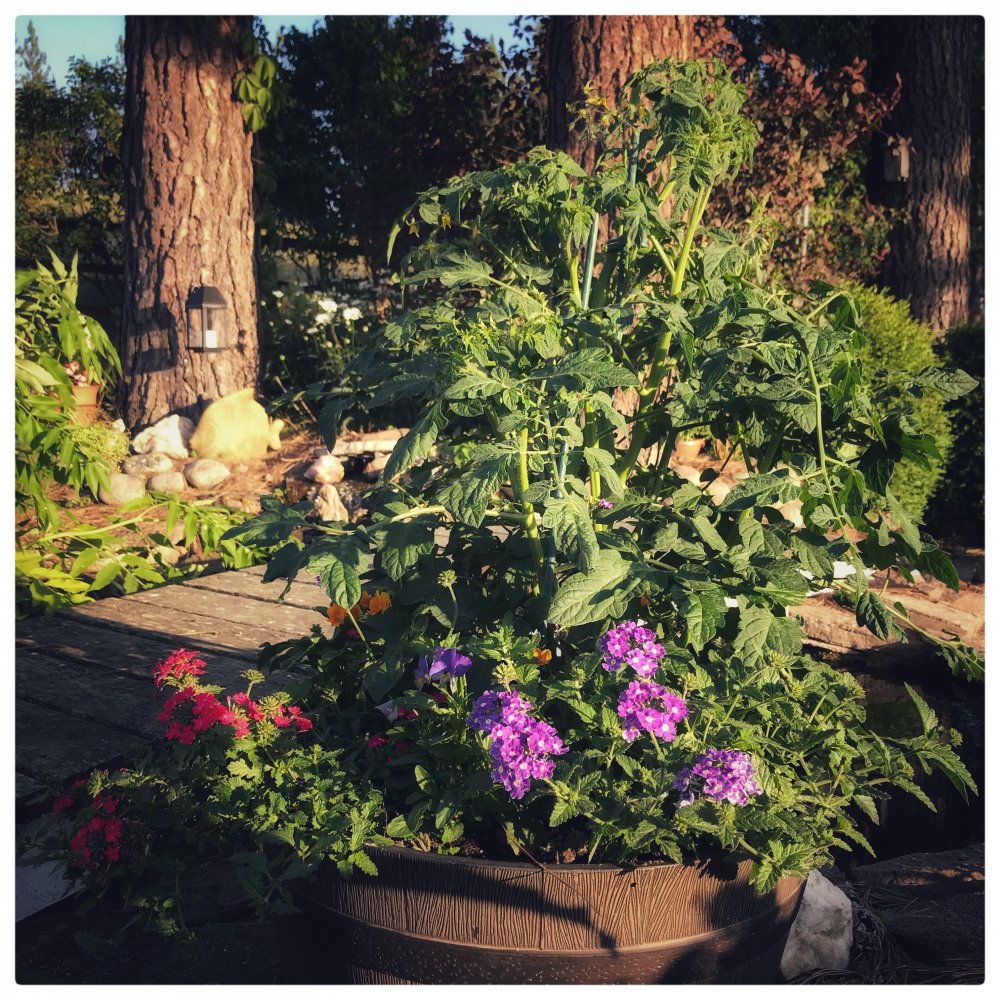 Tomato and annuals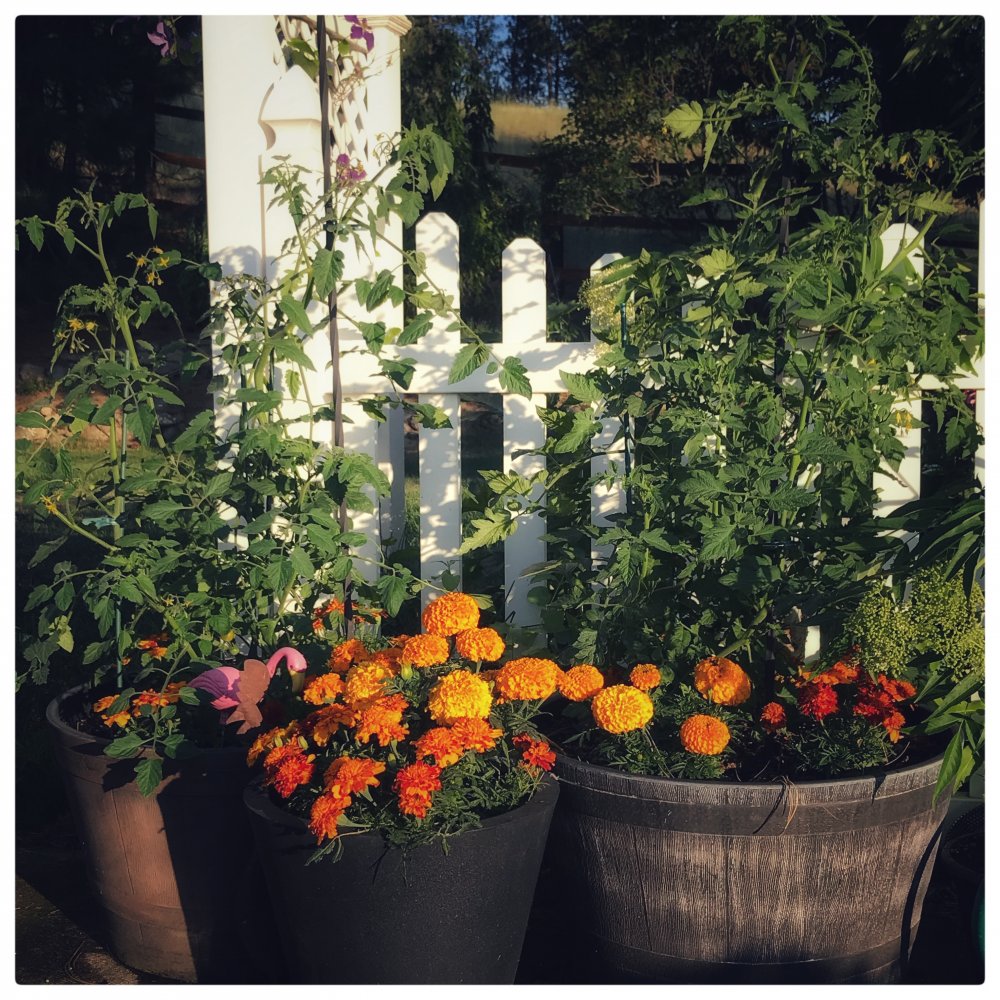 Tomatoes and marigolds...I went bonkers for marigolds this year!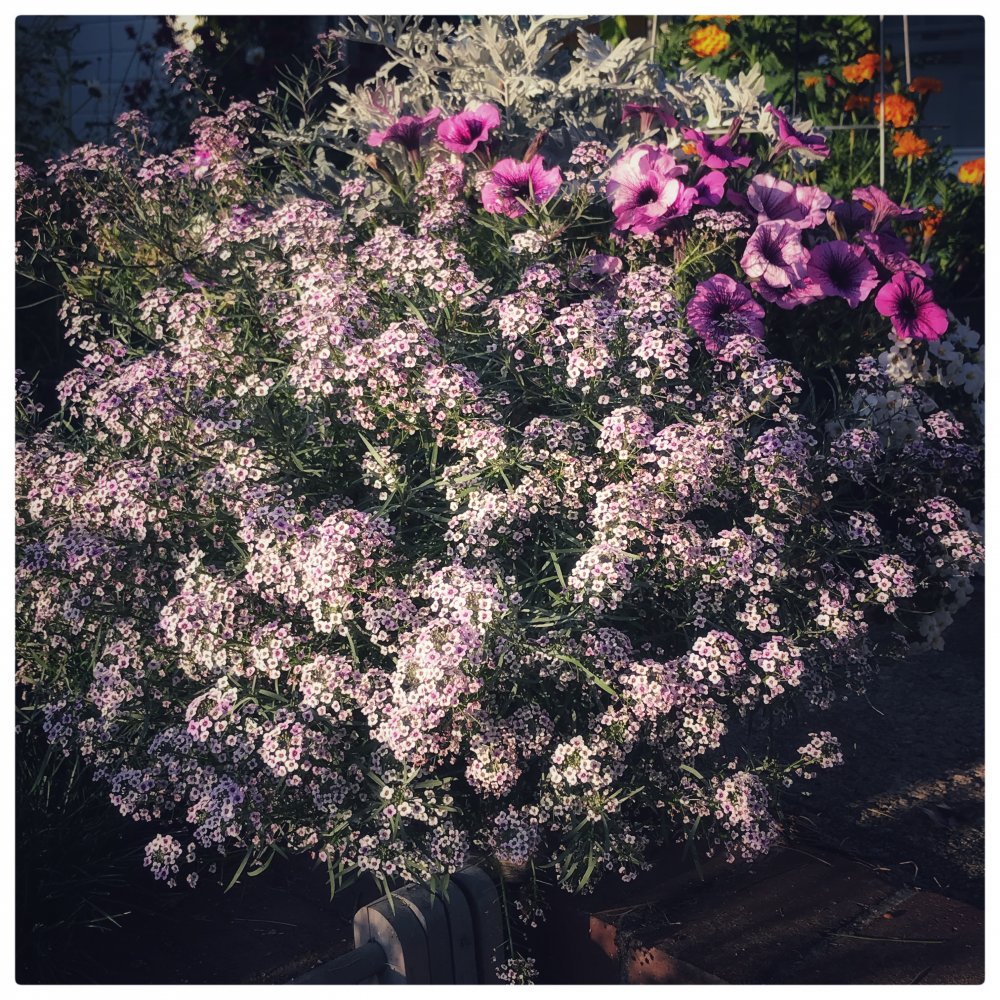 Annuals.... this lobularia is crazy! One of several I'm growing. Love it!!!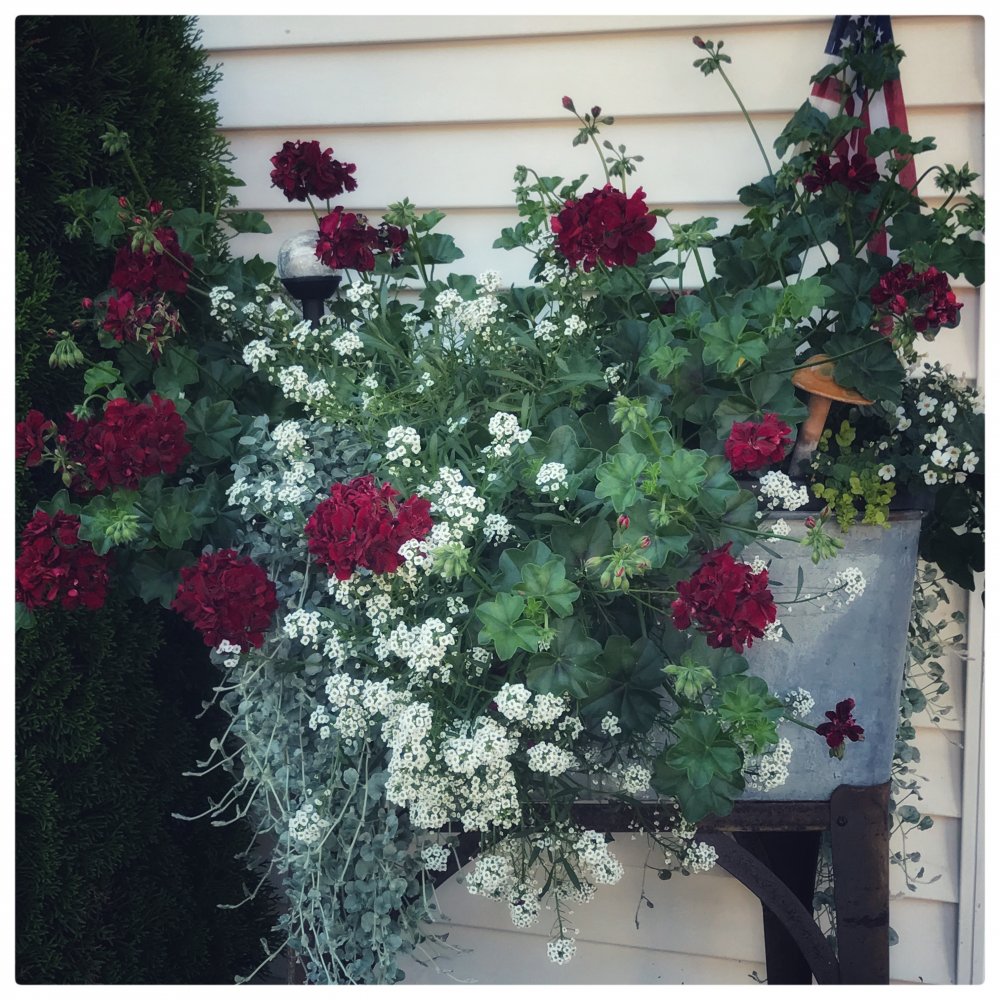 This years porch decor - old sink... i plant in two rectangle pots that fit side by side in the sink.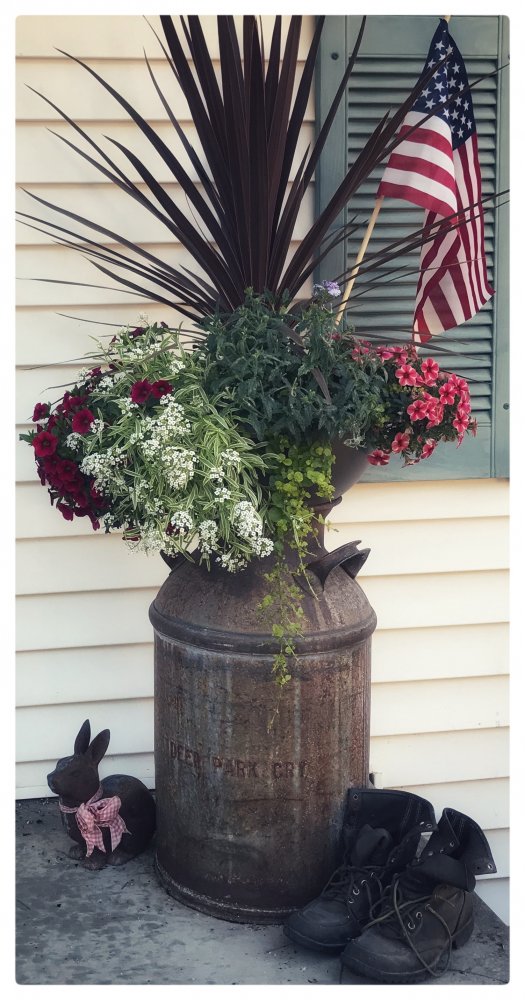 Not too happy with how this planting on the milk can is coming in, but it is what it is. It's the verbena I'm not loving in this. Can is from a local creamery that at one time my great aunt owned - and, Grammas old leather boots.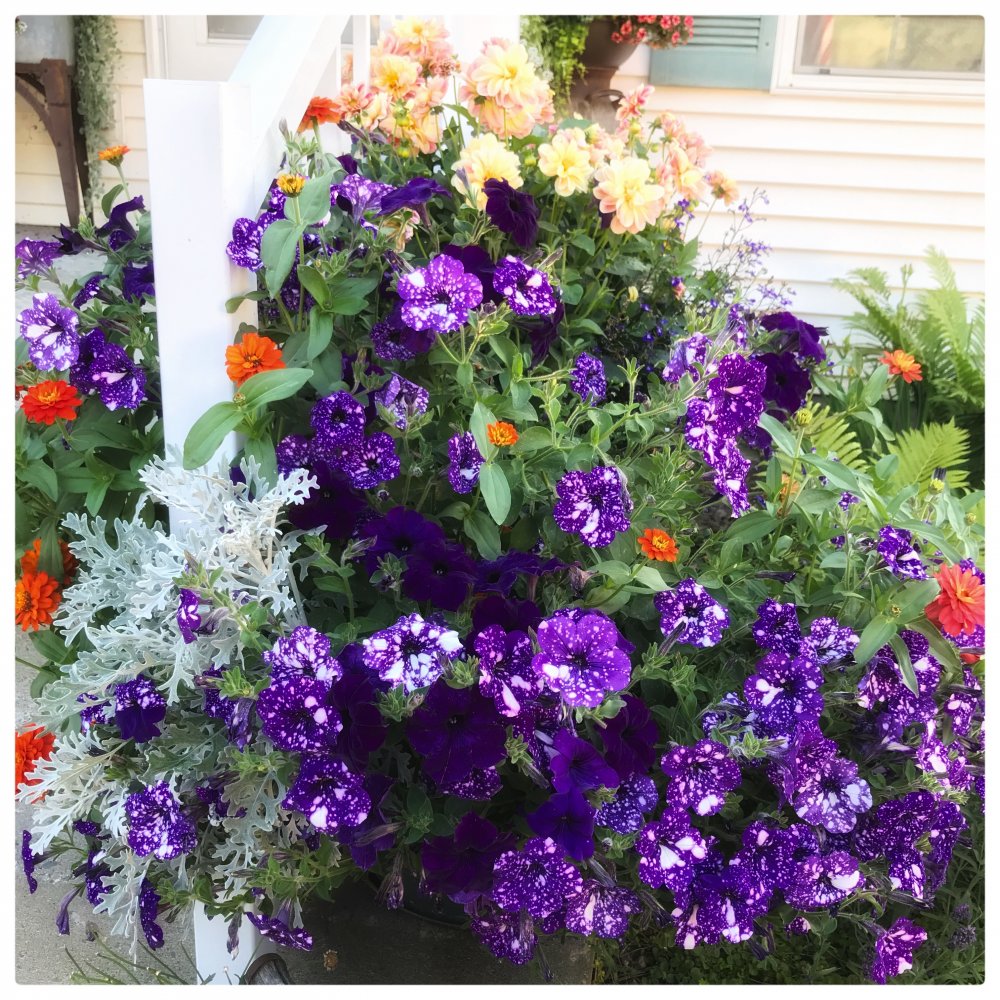 Seriously... chaos by the porch! These are two pots sitting on the outside edge of the steps. These purple flowers are going crazy this year! And those orange zinnias are one of my very favorites.