Joined

Dec 1, 2010
Messages

16,473
Reaction score

17,342
Points

457
Location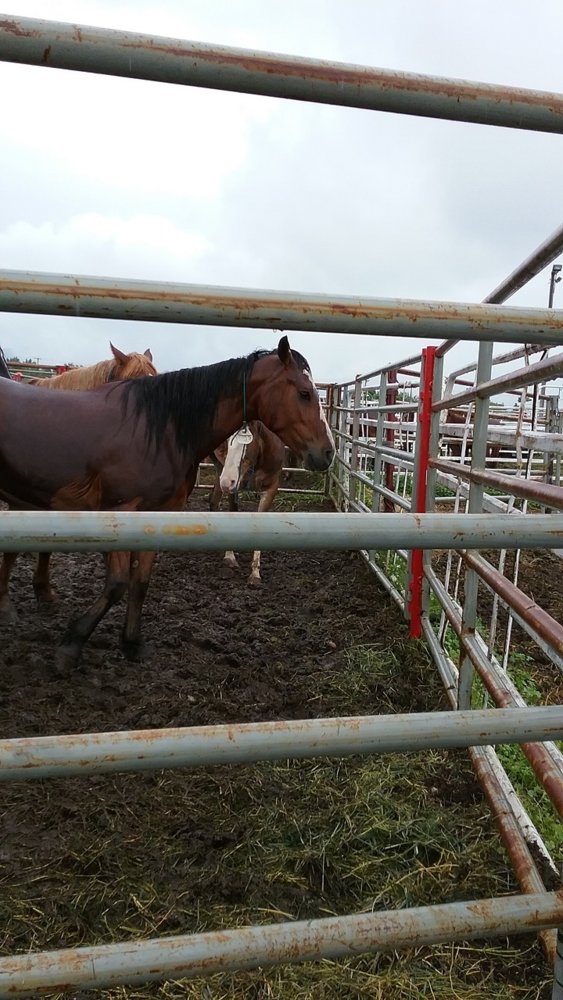 The day I saw her at the mustang and burro adoption event in Missoula MT, last June.
I was not there to adopt, I was there with friends who were. Just along for the ride. I was behaving myself uncharacteristically well, and kind of proud that I was showing some amazing restraint.
It rained steadily all day and the horses and burros were cold and uncomfortable.
I kept looking at this particular pen, and this particular mare. She caught my attention with her nice head and compact body, and bay is my favorite horse color. I sent dh a text with a pic of a burro and a "look what I got for you!". He called to chat and I told him about the little bay mare. Nobody was bidding in the silent auction for her or even most of them.
My friend won the bid on the trained mare she wanted and we all piled in the car for home. I took a last sad look at "my" girl. She was in the last chancers pen. Animals that have been to a specific number of adoption events and aren't picked up take a final ride.
When we got home dh asked if I had bid on the little mare.
I was surprised and said no, for once in my life I was not informing him after the fact of a new animal acquisition.
He urged me to track her down and see if I could still adopt her.
Lets just say I wasted no time doing this!
With the help of my wonderful friend and neighbor I was able to arrange for her to go to a Montana mustang trainer who works for the Mustang Heritage Foundation.
This was her the next day when Mustang Matt picked her up from the pens. He wanted to confirm he was getting the right horse.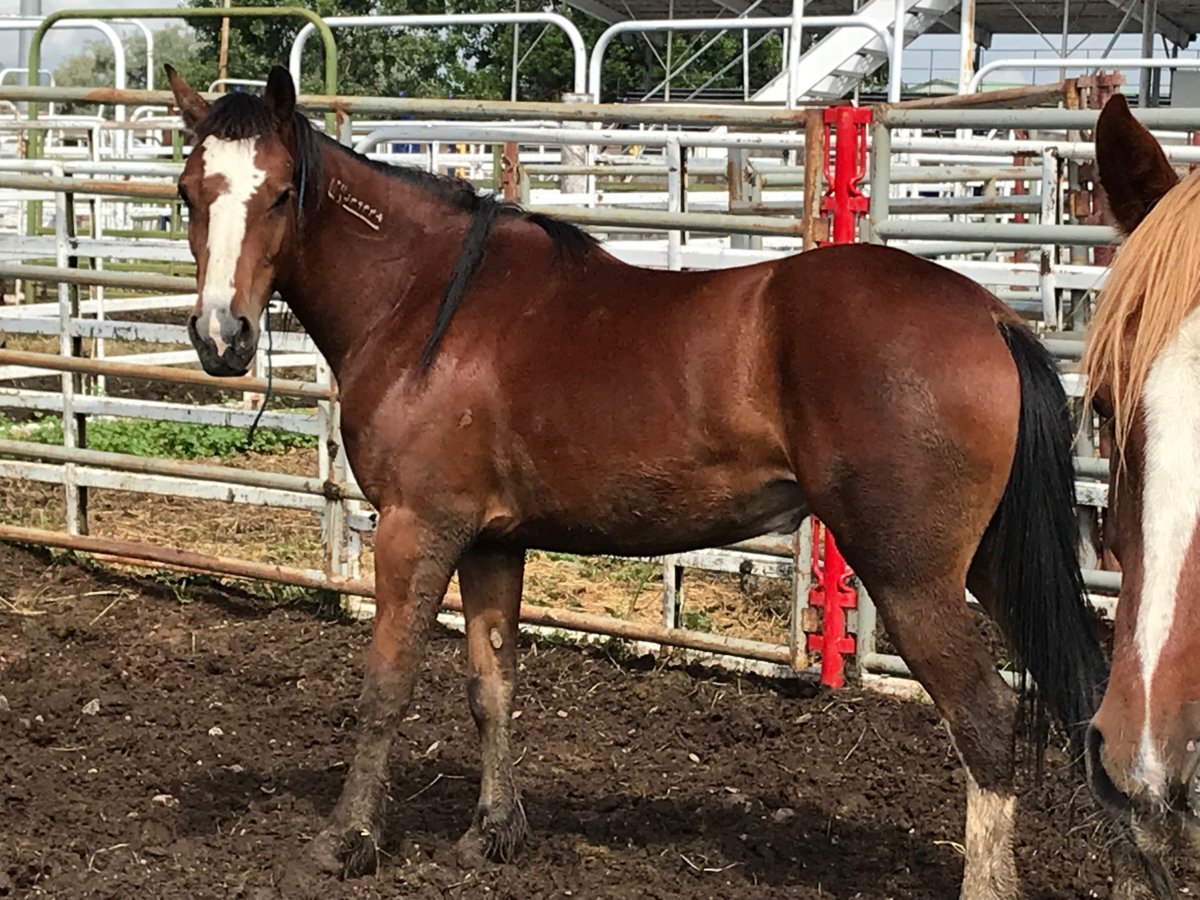 Matt put the basic 14 days on her as required by the MHF, this stipulates that the horse must be halter broke, pick up all 4 feet and load in a trailer. Matt is a gifted and conscientious trainer and he did a lot more than the basics. He also taught her to hard tie, yield her quarters over at a touch, flex her neck around with the slightest halter pressure and load and unload in various trailers, as well as get used to traveling in one tied. He did some round pen ground work with her also. At first he said she was extremely defensive and a fighter and he was concerned she would not stop resisting. Never mean, but she had to be convinced that doing things his way was easier.
This gave me pause when he told me this on pickup day.
But he also said, once she believes you she is fine.
This is me listening to Matt tell me how he's been working her and what she knows.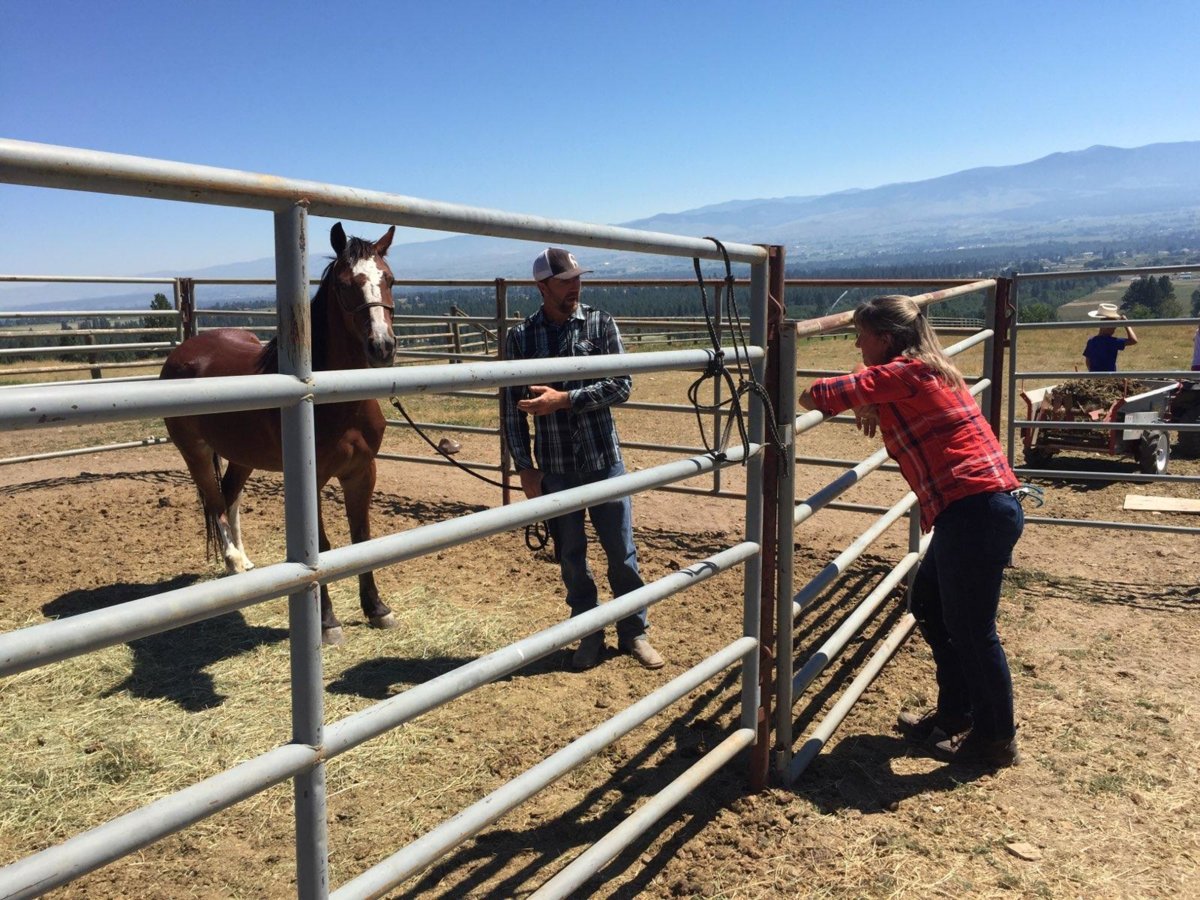 We picked her up last Friday. She rode quietly in the trailer for 4.5 hours and unloaded nice and soft when we got home.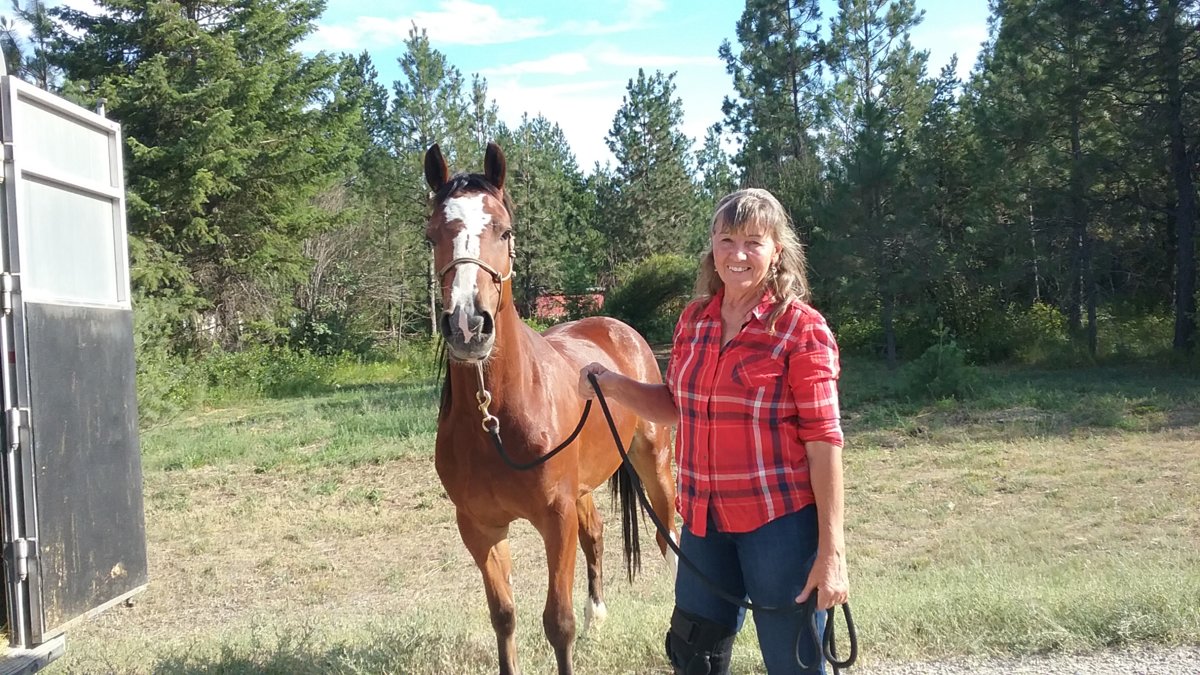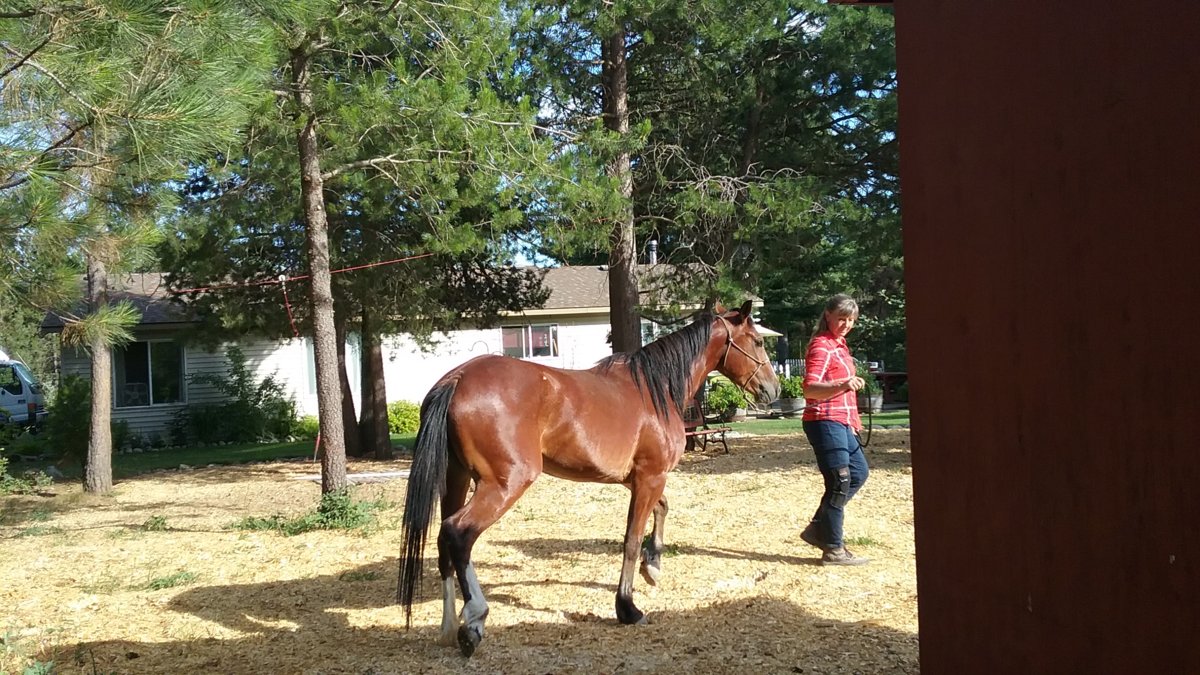 Her first meal in her new forever home.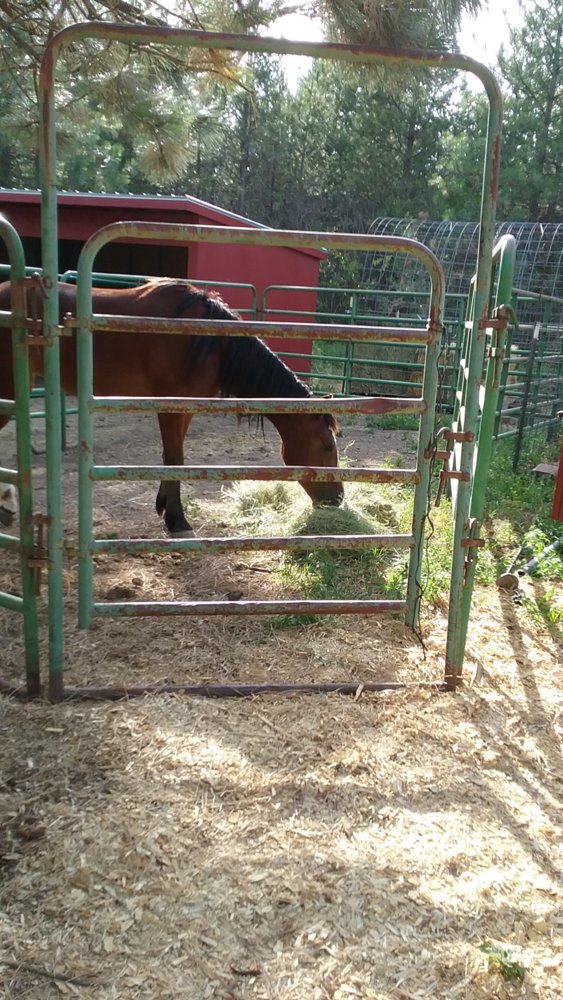 She is doing well for a 3 year old horse who until 14 days ago had not had a human hand put on her in kindness. I don't mean she was mistreated in the holding facility, but they only know people as those who chase them into corrals or trailer, or chutes for shots and freeze branding.
She is snorty and blowy and wary, but will allow me to halter her and handle her. My goal is to earn her trust, before we go further with any more training. This morning I went in her pen, stood side on to her and just breathed deeply and rhythmically. After about 3 minutes she slowly approached and touched my arm and stood quietly next to me. I was over the moon! I believe now the barriers will begin to crumble as we build a horse/human relationship.
And Luke decided she was pretty okay too.