Joined

Dec 10, 2016
Messages

2,843
Reaction score

7,592
Points

267
Location
I am a very private person by nature, so have shared only snippets of my personal life on this or any other forum. Most of those were frequent mentions of my DW, and the gardening we did together. But this is such a wonderful community, and having shared joys and sorrows with many here who I consider to be great friends, it feels right for me to share my feelings here. I'm still not ready to converse at length about what happened, but thought it best to begin anyway, rather than to derail anyone else's thread.
45 years ago, 9000 miles away, a beautiful flower entered my life. I knew from the moment we met that I wanted to spend my life tending that flower; and that flower deeply wanted to share its beauty with me. Our love blossomed into a family. There were times of trial when that flower wilted, but I loved it, and it loved me, and together we could always coax that flower back into full bloom, more radiant than before. Truth be told, over the years, the beautiful flower I tended was really tending me. It nurtured me with endless, selfless love, taught me the meaning of faith and forgiveness, and turned an angry, broken 21 year old into a good father and (mostly) good husband. This year, with my retirement & covid mostly past us, I was able to give that beautiful flower my full attention, and after 45 years, our love grew even deeper than I thought possible. It was true and complete happiness.
On April 7th, I drove DW to a doctor's appointment. Unknown to either of us, that would be our last drive together. The appointment turned into a transfer to the ER, endless testing, transfer to a larger hospital 90 miles away, and both DD & I following the ambulance down. DD took leave from her job, we both moved into a Milwaukee hotel, and were at Elena's side for the duration. On April 25th, despite all the medical efforts that I could bring to bear, and the boundless love and prayers bestowed on her by family & friends, that Most Beautiful Flower returned to the Master Gardener which placed it in my care 45 years ago.
My DW Elena was laid to eternal rest May 3rd, and I am still dealing with grief, and settling final affairs. The faith she inspired in me is my only compass. Many family, friends, and parishioners are trying to comfort me... but an angel-shaped hole is hard to fill. For now, a photo of DW and I in happier times.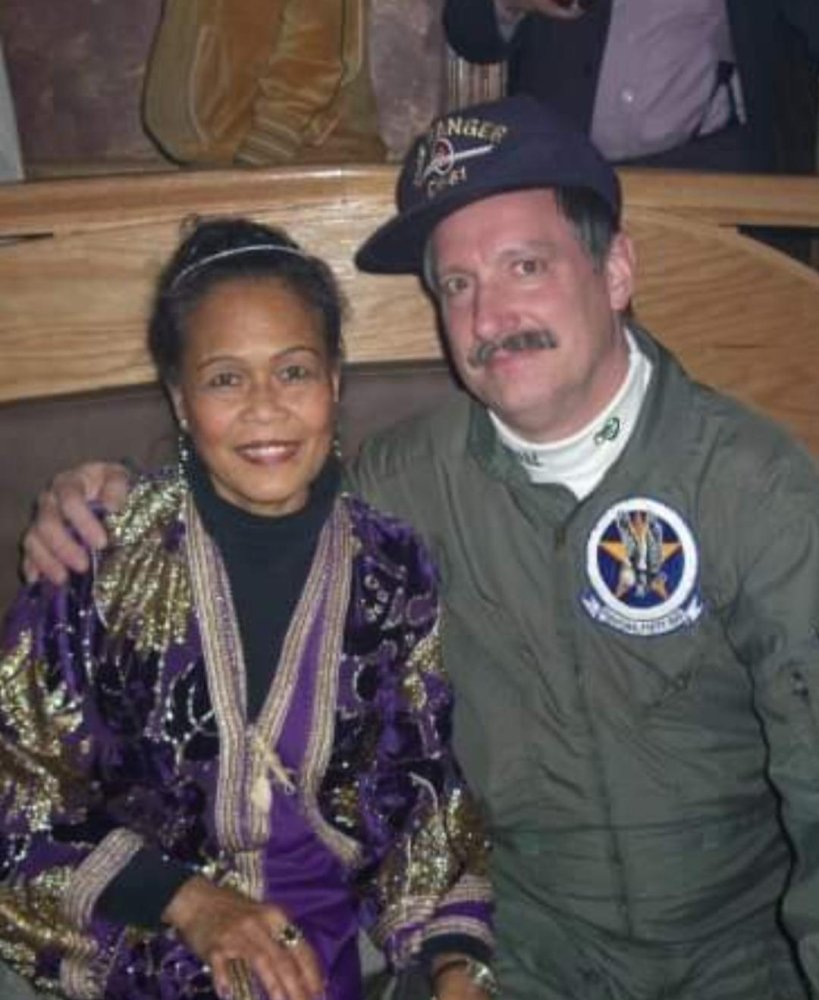 Last edited: