Joined

Feb 17, 2010
Messages

3,427
Reaction score

1,164
Points

313
Location
i went a little overboard this year between early seed orders, ordering fruit tree rootstock & going to that fruit tree scion exchange. i also got a lot of new gardening tools since last fall to help both me & dh get the stuff planted & make our lives a little easier doing all of it!
just some of my purchases this past year: garden tractor scoot in blue from Gardeners.com
https://www.gardeners.com/buy/delux...-131.html#q=scoot&simplesearch=submit&start=2
a 5 row manual seed planter-good for all the lettuce, carrots, beets, radish & other small seeds i could think of throwing in one of these things!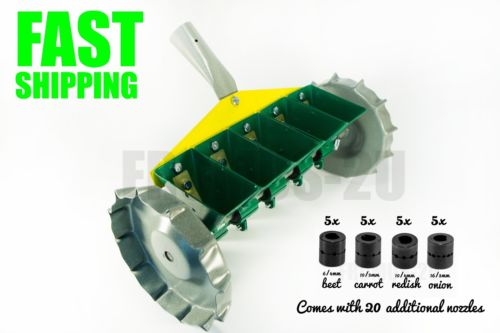 just got a fruit picker basket. now i won't be trying to knock the fruit out of the tree like i did last year.
and this handy device i got last year with the expectation i would be doing some more fruit tree grafting in the future. just wasn't expecting to graft over 75 trees this year! it made short work of 30 trees last weekend. i just got 20 more rootstock from Fedco & i have another 25 coming from Cummins Nursery.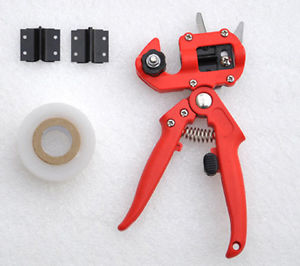 which....brings me to why i posted this under the trees & shrubs category! i won't have enough room for this many fruit trees for 1 acre of property & many are going to be duplicates since the scions were long enough to get more than one graft done. if anyone here is interested in some heirloom apple & pear trees i would suggest hitting me up for some before you go & buy from someone else! (unless they are from a local source).
i'll list what i have for duplicates later when i have a full grasp of everything that gets done. most of the apples are done on Bud9 and i have G11 which are both dwarfing rootstocks, so good or tight spaces & very cold hardy. the pears are on OHxF97 so full sized trees.