Joined

Jul 11, 2022
Messages

41
Reaction score

39
Points

33
Location
Hey everyone! What would you guys plant in a fall garden? Right now we are getting no rain, but I have a sprinkler. I plan to start my seeds around July 20th inside. I'll let you know, my thumb is far from green. I am ordering seeds off of EBay that are fast maturing varieties of plants I want. Let me know if you think these will die before they produce and what you put in a fall garden. The first frost will be October 28th where I live. Here is what I ordered.
A spaghetti squash. I have never grown these but my dad loves them. How deep should I plant them in a starter cup?
Yellow Crookneck squash. I have grown these before. But how do you plant in a starter cup? Ive only ever planted straight into the ground.
Pattypan squash. I grew these once before and LOVED them. Again, how deep?
Early Girl Tomato. I chose this variety because it matures quickly. I have never grown it. How deep?
Tommy Toe tomato. I have grown before. Depth?
Straight 8 cucumbers. Never grown. I know they need a fence to crawl up. Depth?
Clemson Spineless Okra. I have grown Okra, not sure if so have grown this variety. Not sure on depth, but in the spring garden I always just dig about an inch.
Pumpkin. I wanted Gold Fever Pumpkin, but I couldn't find any seeds on EBay. So I got these: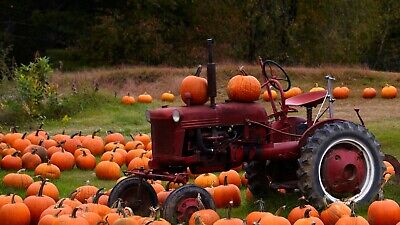 This ancient heirloom has been around for several hundreds of years. Excellent for carving aJack-o'-lantern baking a pie. This is the classic.
I have 0 clue on how to care for a pumpkin. How many pumpkins will it produce? Depth? General info?
I assume it is too late for melons like cantaloupe. Correct?
Thanks for reading!