Joined

Jan 27, 2013
Messages

6,695
Reaction score

10,424
Points

347
Location
last year while getting the 49 store put together, placed the 15hp compressor in place the owner wanted his mason buddy to do the final wiring<no skin off my nose>.
while on my sabbatical the motor on it died, last week it died again..? had gilligan unbolt it and take it to the motor shop called the owner and asked him to do a real fine tooth look into the motor and while did it die again, called me back the next day and told me the motor single phased and burned out... asked him to go ahead and rewind the motor.
he did tell me that this was not a warranty problem..i'm good what that. my g/m had a hissy/temper fit.<they fixed why should i pay them again>.... i know jay his people do great work when it comes to motors.
drove down there to do a little CSI on the problem. opened the breaker panel 60 amp breaker good, 6 ga wire looks good to the disconnect, from the disconnect to the motor looked good, till you got to the line in connection....well theres the problem...L1 was lose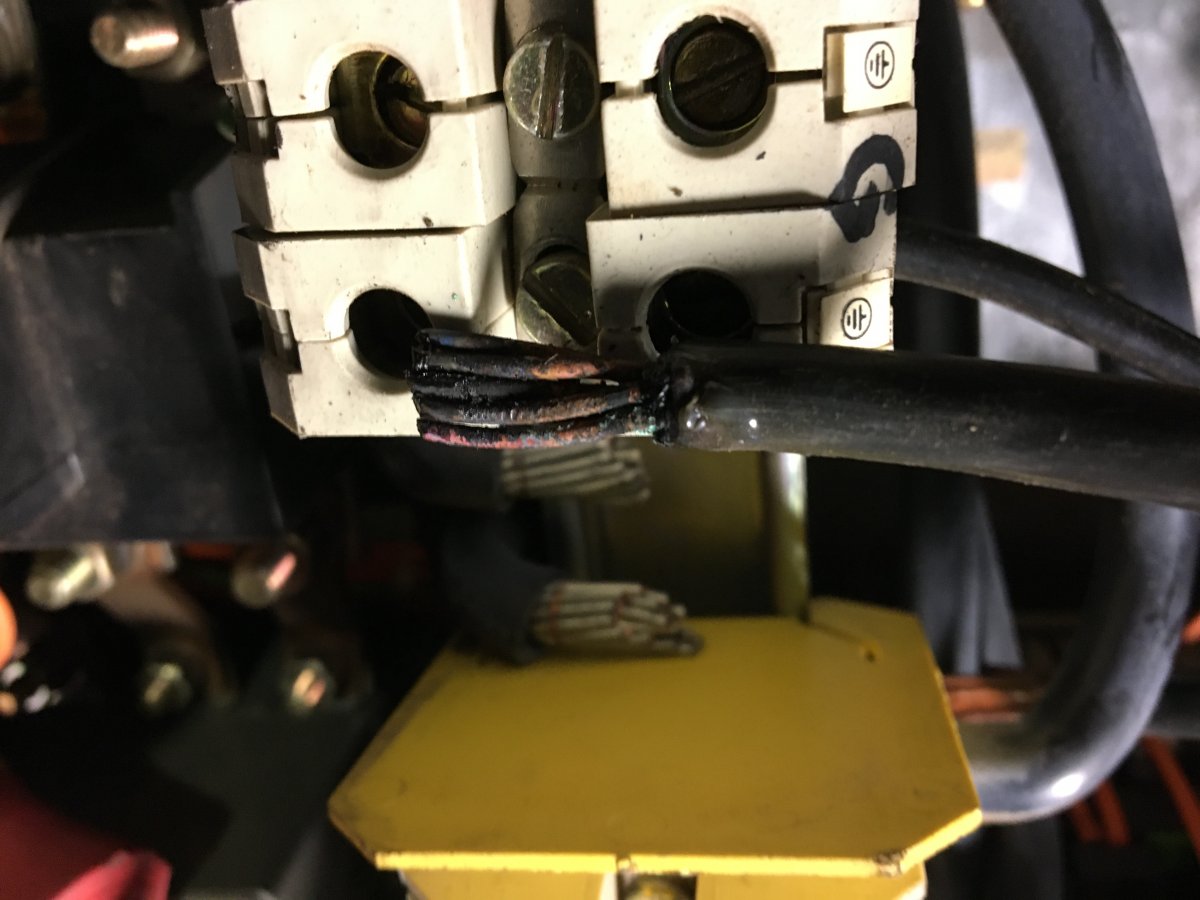 showed the photos the the owner and g/m her tune changed, she wanted to charge the owners buddy for the motor..
one look shut her down...
anyway told them that i was going to removed all the 6 ga wire and put in 4 ga wire from the breaker panel to the connection block at the compressor<bigger the wire less resistants>.... oh lord how much is that going to cost me?
told her that we have it rolled up in my area to do the job...
the connection blocks came in thursday gilligan and i went down yesterday yanked out the old wire, pulled new wire, mounted the motor, made all the connections<oh yes made sure they were all tight> fired it up... you have to love when you have correct rotation, ran it for an hour shut it down and re-tighten all the connections again...
purrs like a kitten now........