Joined

Jun 26, 2021
Messages

2,405
Reaction score

11,216
Points

205
Location
I have a mixed memory where I opened my big mouth and was embarrassed, BUT I went to a local's home and there was evidence that the owner had been a BIG TIME Big Game African/Alaskan hunter, like elephant ivory tusks the meet you at the entrance.
This guy will probably be there for awhile, but when he goes, I wonder what will happen to Those souveniers?
Anything with ivory tusks has become a headache nowadays - not only in the US but also in most European countries. We are lucky that my FIL kept almost every single invoice from his parents. This proves that the items were purchased a long time ago. Otherwise, it's near impossible to sell them.
I am also cleaning some handmade dolls from my grandmother-in-law, who started collecting such dolls in her 80s' - this brand has been a dream of most little girls in Germany for a long time, I guess.
After cleaning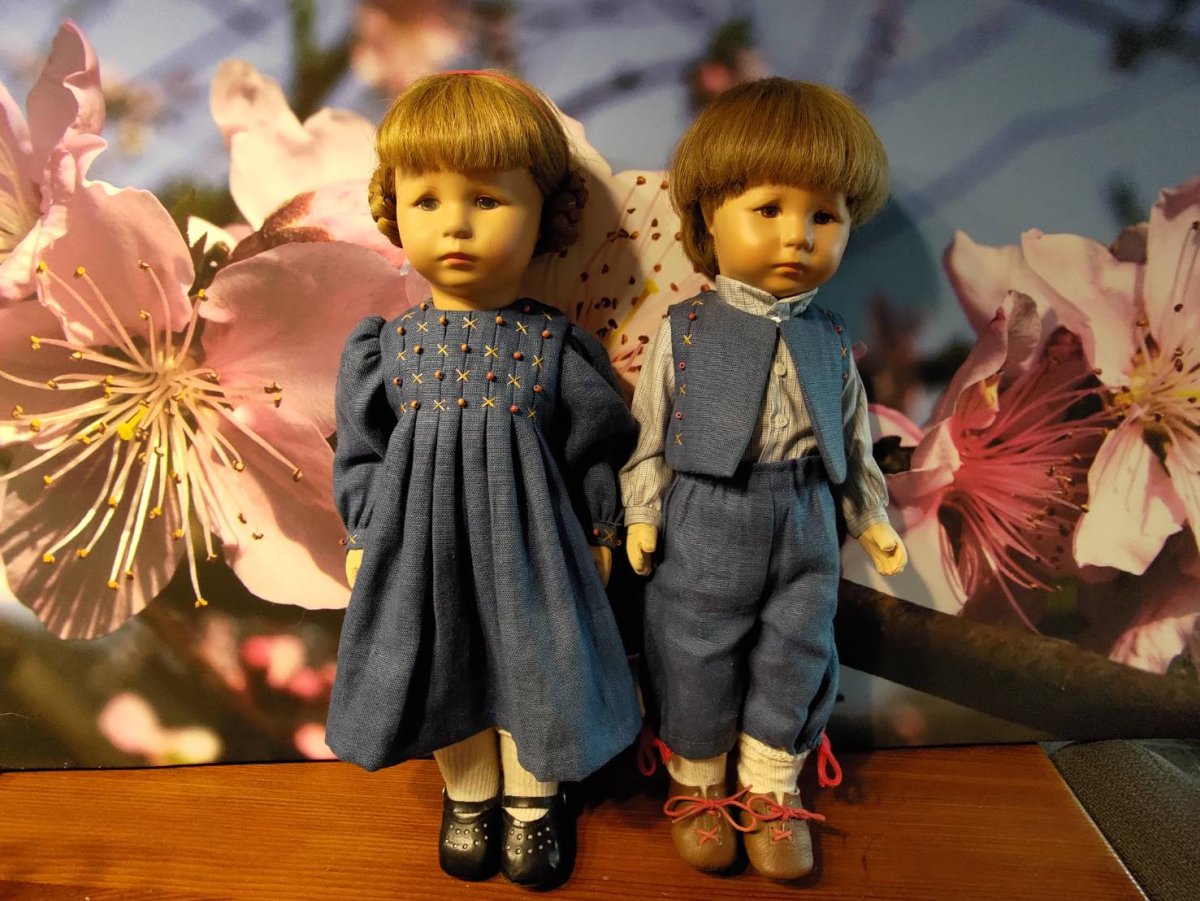 Some outfits are even more delicate (and expensive) than mine. She passed away almost 20 years ago (I didn't have the chance to meet her), and all dolls stayed in my FIL's room, covered with a thick layer of dirt.
Before cleaning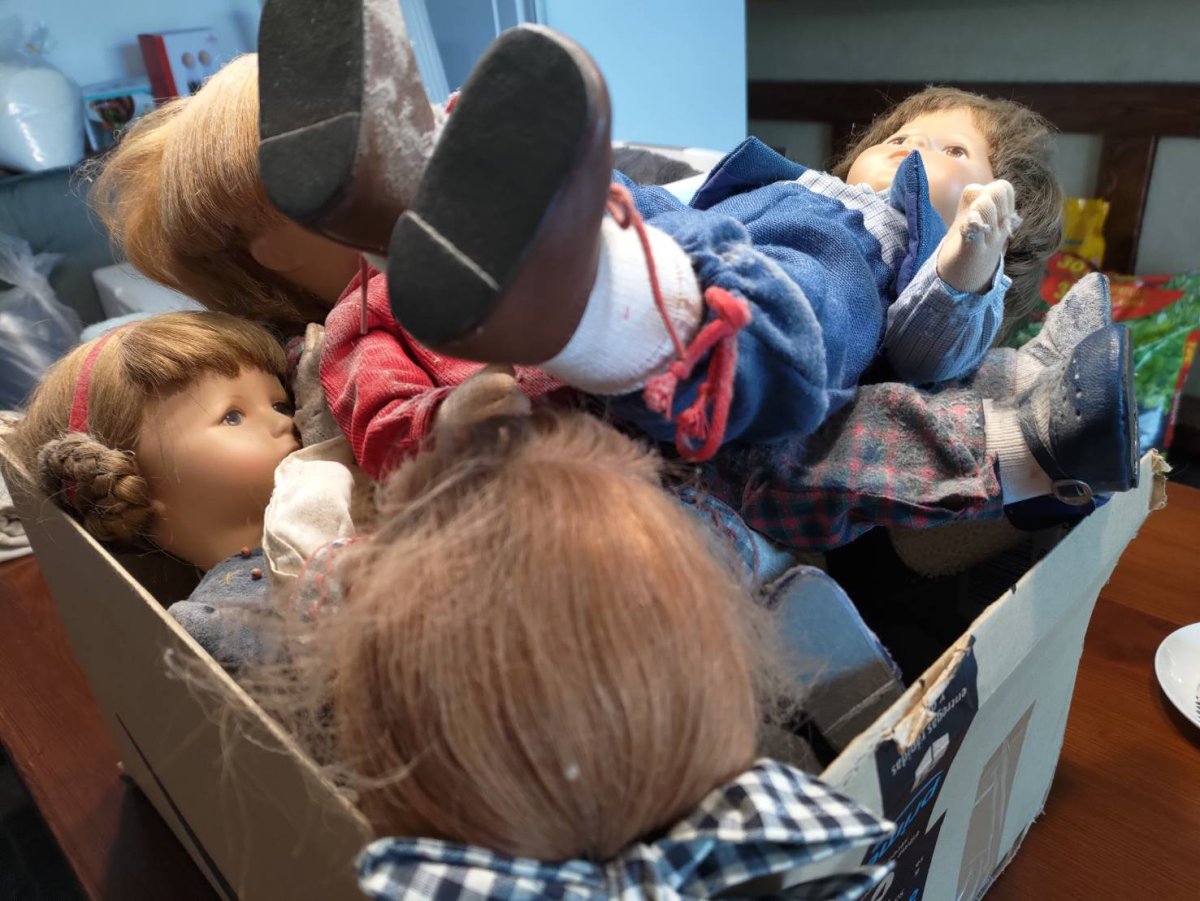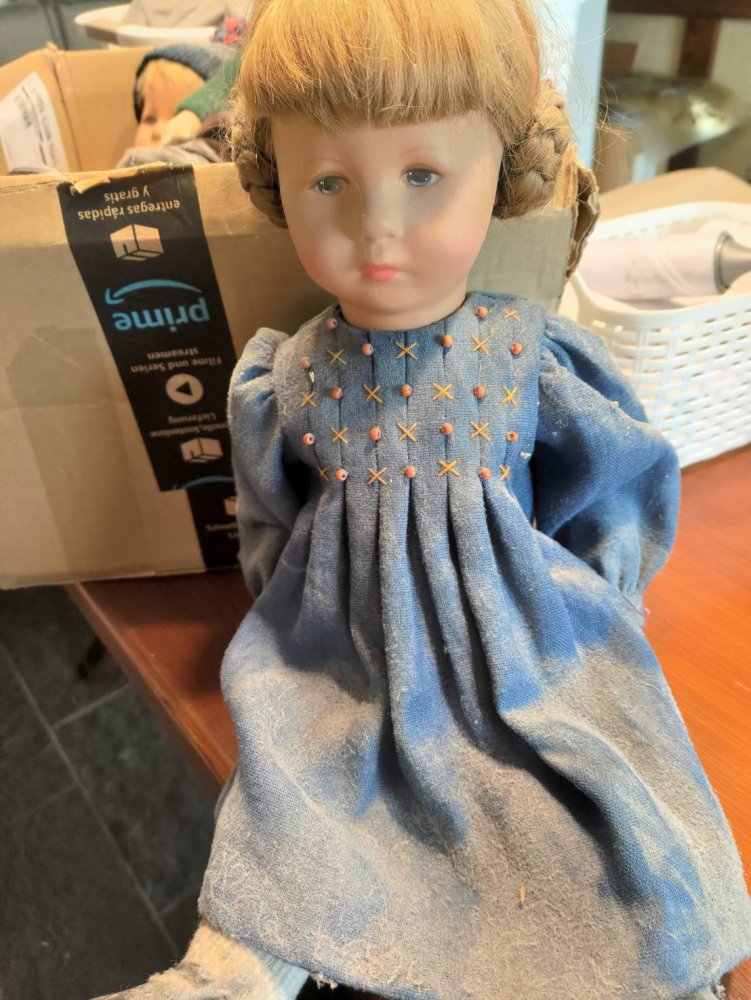 Such things always remind me that I shall treasure every moment and not waste a second on whatever is not worthy.