Following in the footsteps of our illustrious master gardener
@baymule
, I decided to do a thread on my little garden.
Ive done a garden for over ten years or more, always expanding and trying new things, new vegetables, but this year, as many of you know, growing your own food may be what keeps many from starving, with the possibility of food shortages on the horizon.
Here are a few pics of my garden so far.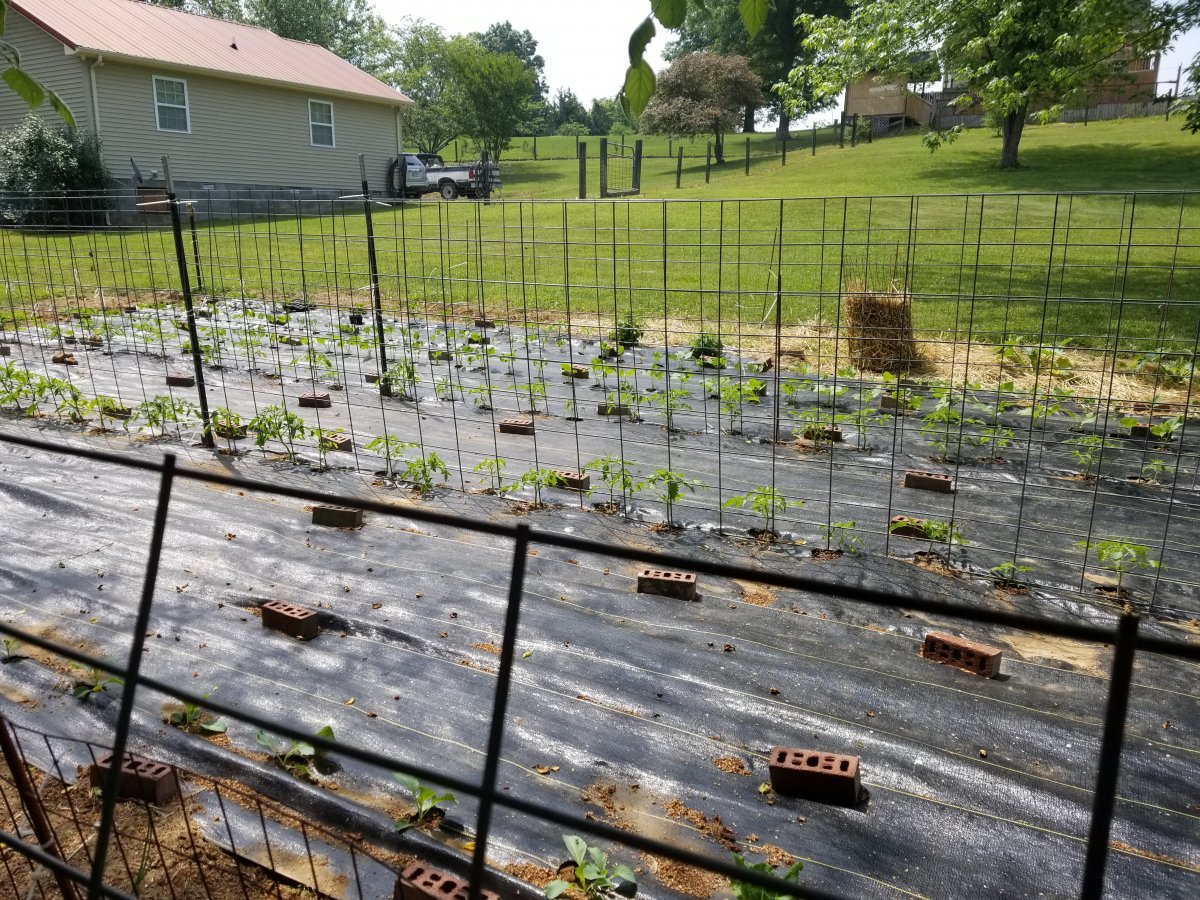 My tomatoe plants. Closest row is Beefmaster and Abe Lincoln heirloom tomatoes. Row behind it is Roma and Roma Amish paste tomatoes.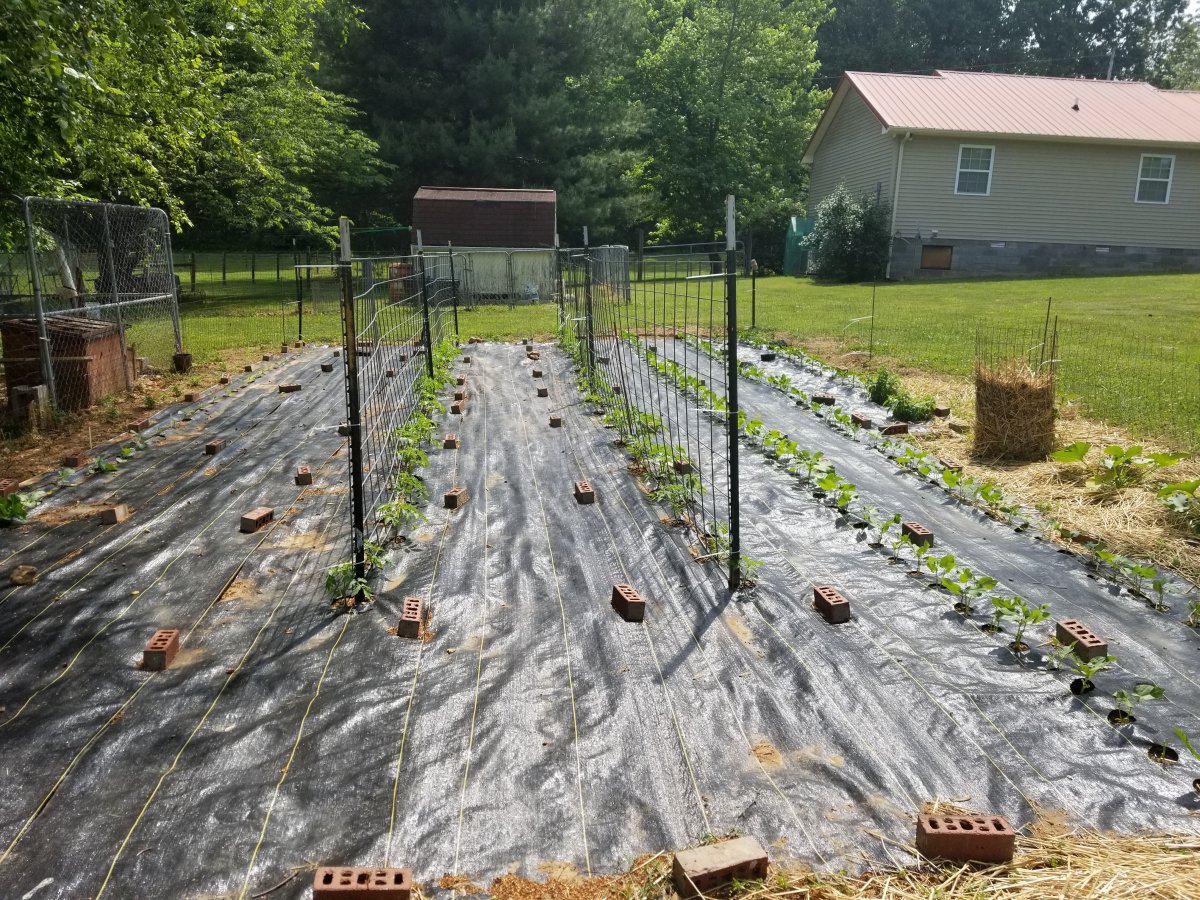 Straight on pic of the tomatoes. I weave them in and out of the cattle panel as they grow to support them. Works pretty well. In some cases I just use zip ties.
Next to the tomatoes on the right, first row Contender heirloom greenbeans, and next row to the right Blue Lake #274 bush beans, also heirloom.
You can see some of the yellow squash plants. The tower has Yukon gold potatoes. Saw a YT vid on making those so thought it would be fun to try.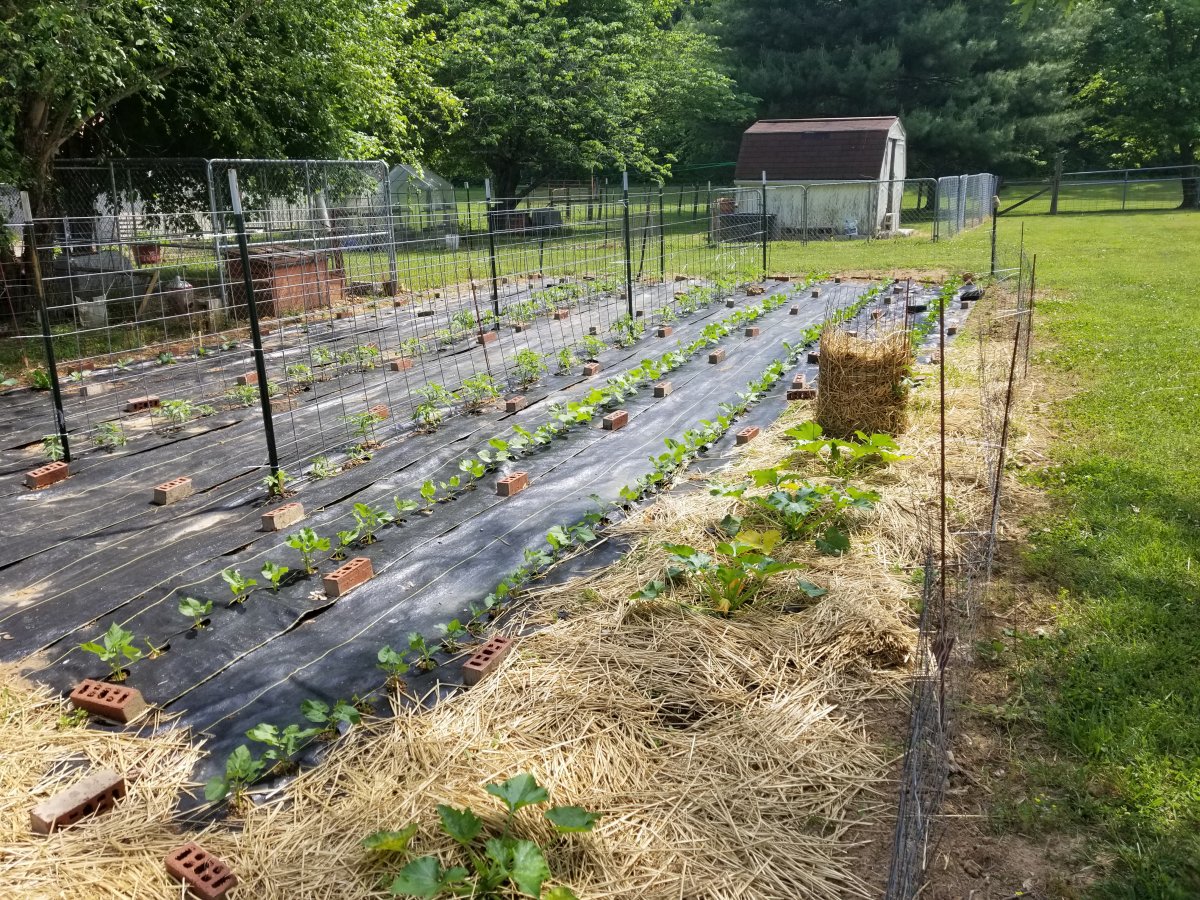 Better pic of the squash and potatoe tower.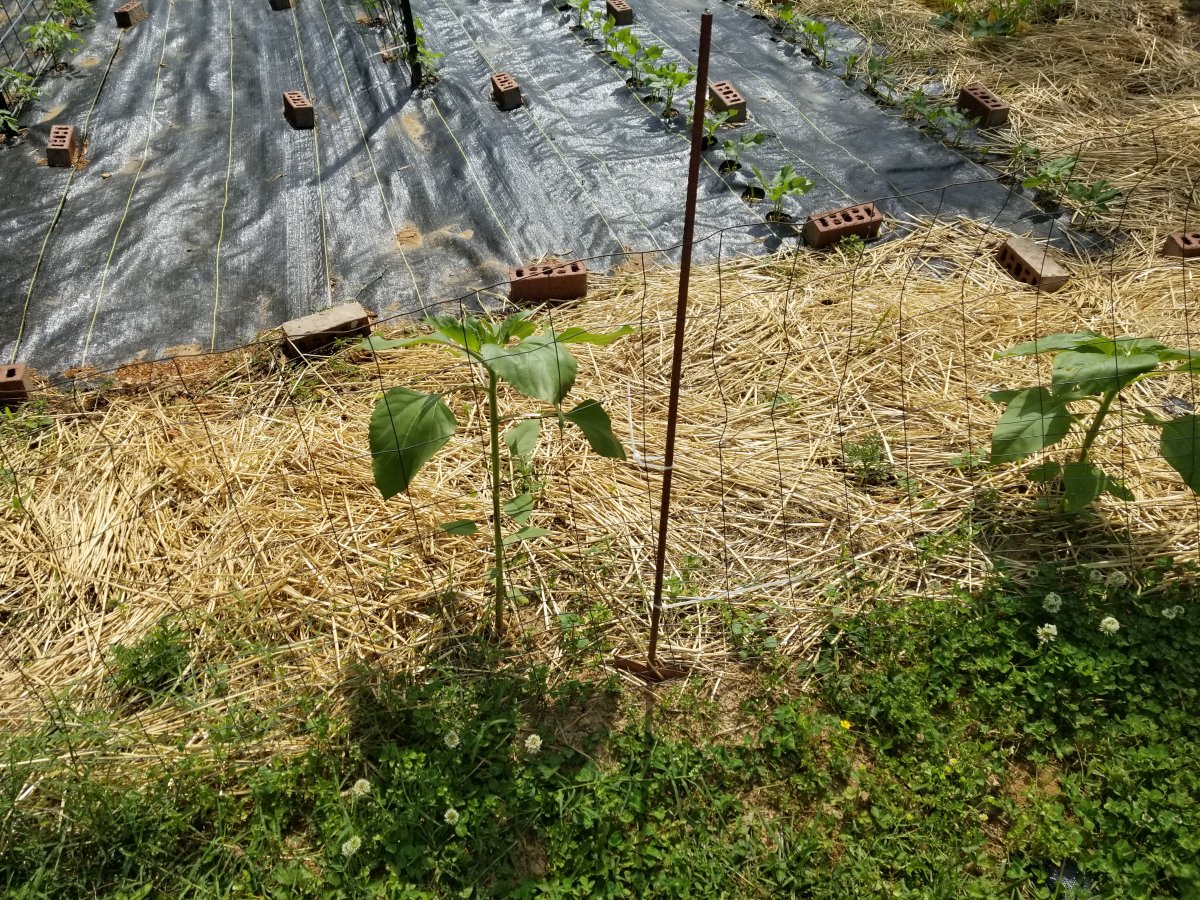 Pic of a couple of my sunflowers.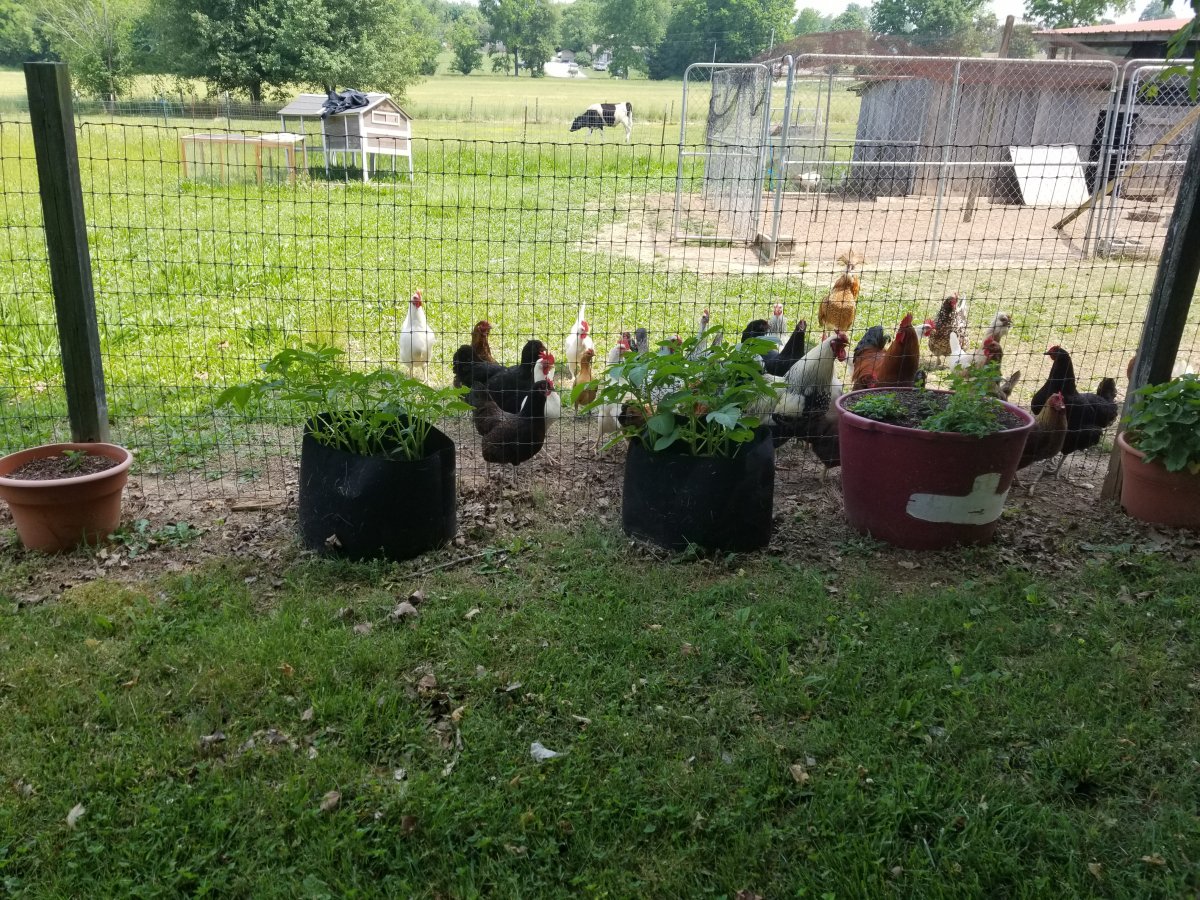 Grow bags with my Kennebec potatoes. Chickens came running because they thought I had treats.
Over the years, I had tried several methods of gardening, from square foot gardening in raised beds, to using cinder block beds, to what I call old fashioned gardening with the plowing up the ground and making rows and hoping for the best.
The old and true method seems to work the best, at least for me. This year, though, after watching some vids on YT from Living Traditions Homestead, I decided on the weed block. I made holes with a soup can on a stick, putting the can in fire I built in my firepit. That took forever, so I got this little butan lighter on Amazon and burning holes for the tomatoes went much faster.
Id like to do corn next year if possible. Im also going to put in more fruit trees and some raspberry, grape, and a few planters with strawberries.
I put in a couple blueberry plants this year and will take pics of those for the next post.
Looking good so far.
Last edited: