Joined

Dec 10, 2016
Messages

2,229
Reaction score

5,422
Points

257
Location
Just a quick tomato update.
All of the tomatoes in the rural garden are stunted (along with nearly everything else growing there) due to waterlogged soil. Really sad, given that they had an early start, and were growing strong - before the 12"+ of rain in the last month. At this point, I'm just hoping to get enough from those varieties to renew my seed stocks.
The tomatoes at home, with better drainage, are growing normally.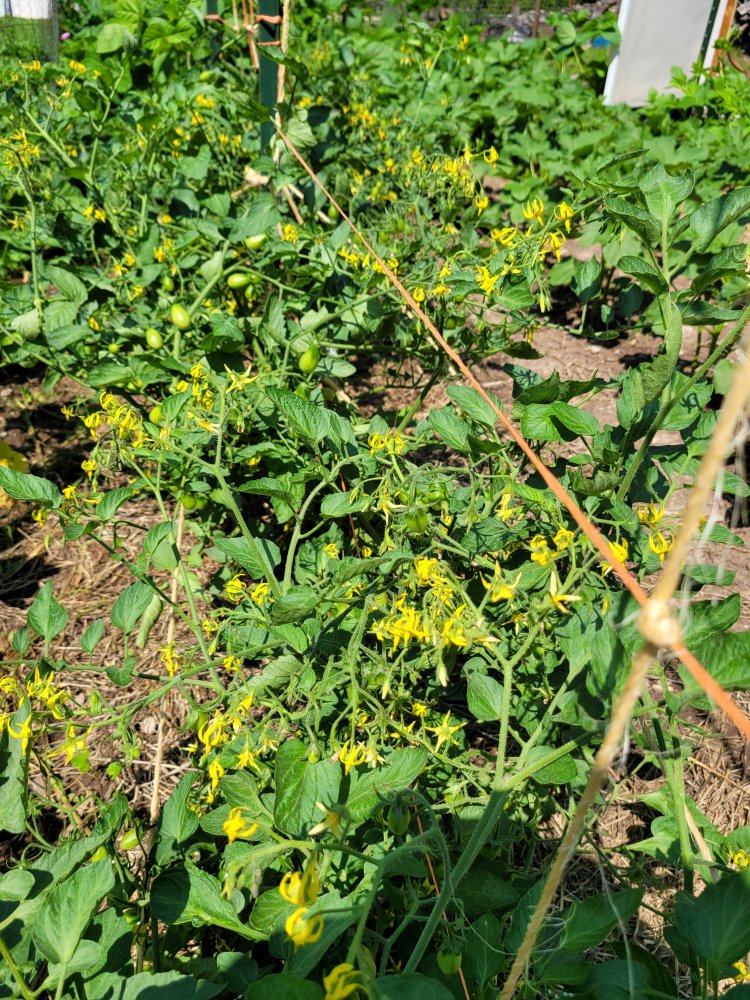 Elfin, a determinate open-pollinated grape tomato. The branches terminate in huge flower clusters, so in spite of their short stature, the production is as high as many indeterminate cherry types. DW just picked the first ripe ones a few days ago.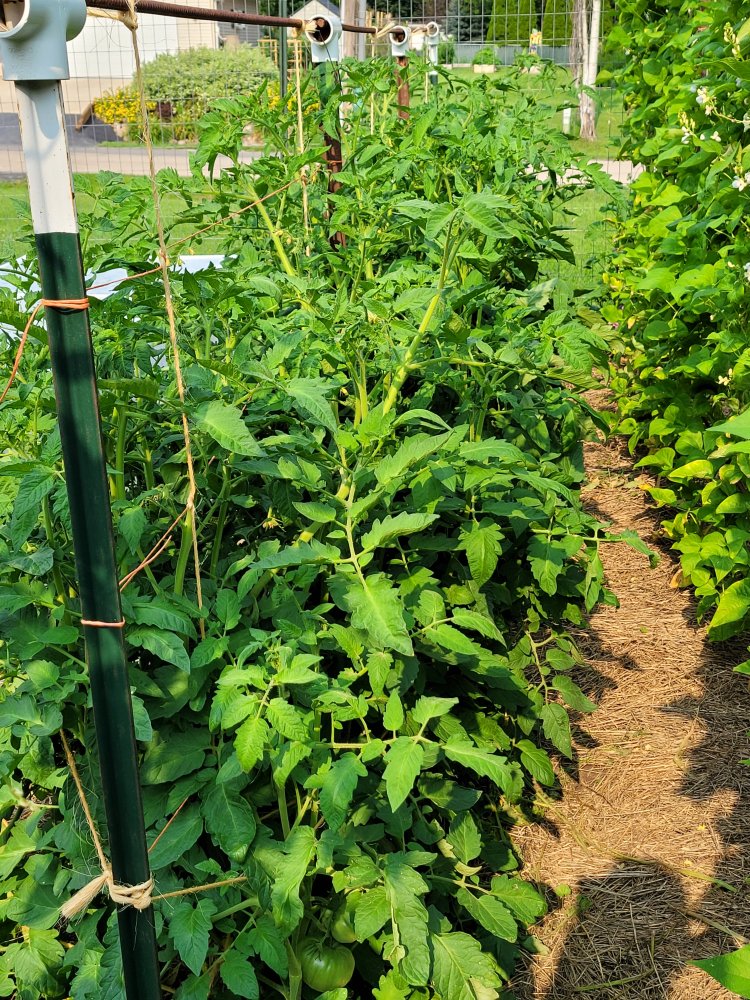 A new trial this year, "Purple", from SSE. There plants are MONSTERS!!! Almost 4' tall already. I don't normally sucker tomatoes, but I've suckered this one rather heavily once, and it already needs to be suckered again. Lots of tomatoes forming.