Looked at several pics of black turtle and they look the same to me. I will ask them to see if that name rings any bells. Here is a better picture.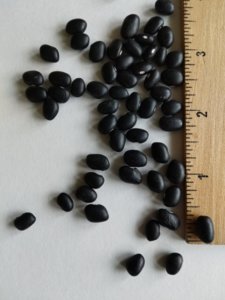 Anyone else notice that Baker Creek is selling Purple Dove?
https://www.rareseeds.com/purple-dove-bush-bean-/
That was exciting to see after growing it this summer and getting great reviews from our grow outs. Should do well and spread the bean around.