Joined

Mar 20, 2011
Messages

18,079
Reaction score

33,037
Points

457
Location
Last week and today I've been working on a lean-to behind the portable building. When son was last here, he punched 6 holes for posts with the tractor auger. We didn't measure real good, just kinda sorta halfway maybe. Close enough. So last week I refuges the holes with post hole diggers and set 4x4s. One was tall and curved. Another one was tall, one was just about right and 3 were short. I didn't have a single piece of lumber long enough for what o needed. So I spliced together short boards to make long boards and made it work. I had used corrugated tin and put them on the roof. As I laid a piece, I filled the holes with black roof pitch. Gooey stuff.
I put a piece on and needed one more piece of tin.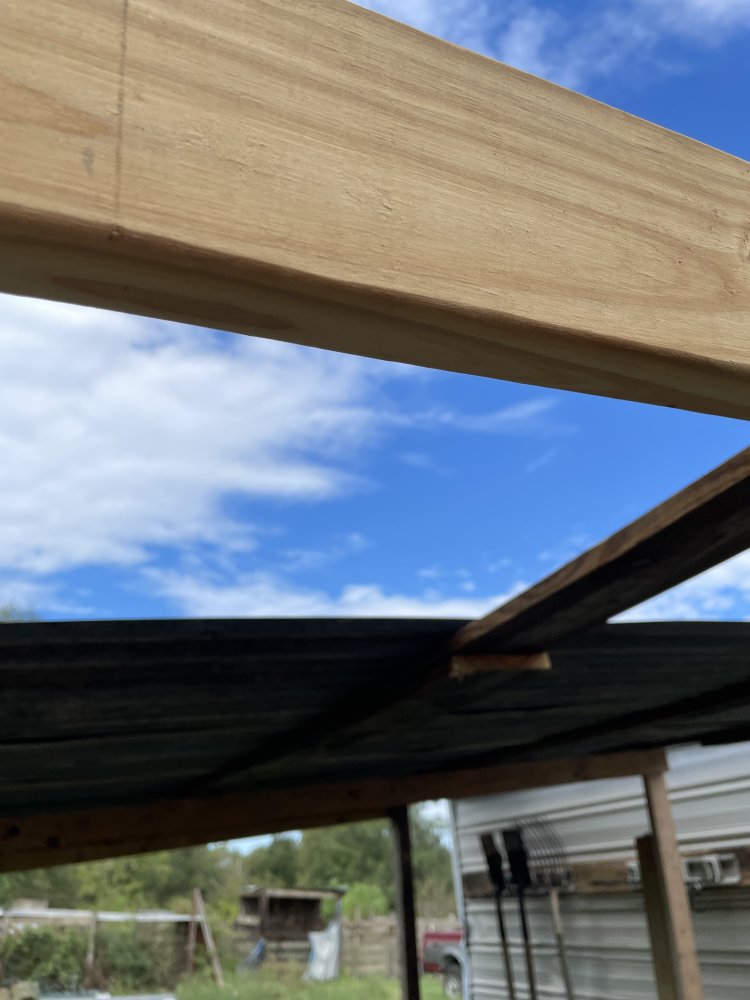 Found it. This string of CRAPTASTIC chicken coops are slowly coming down as I raid them for materials.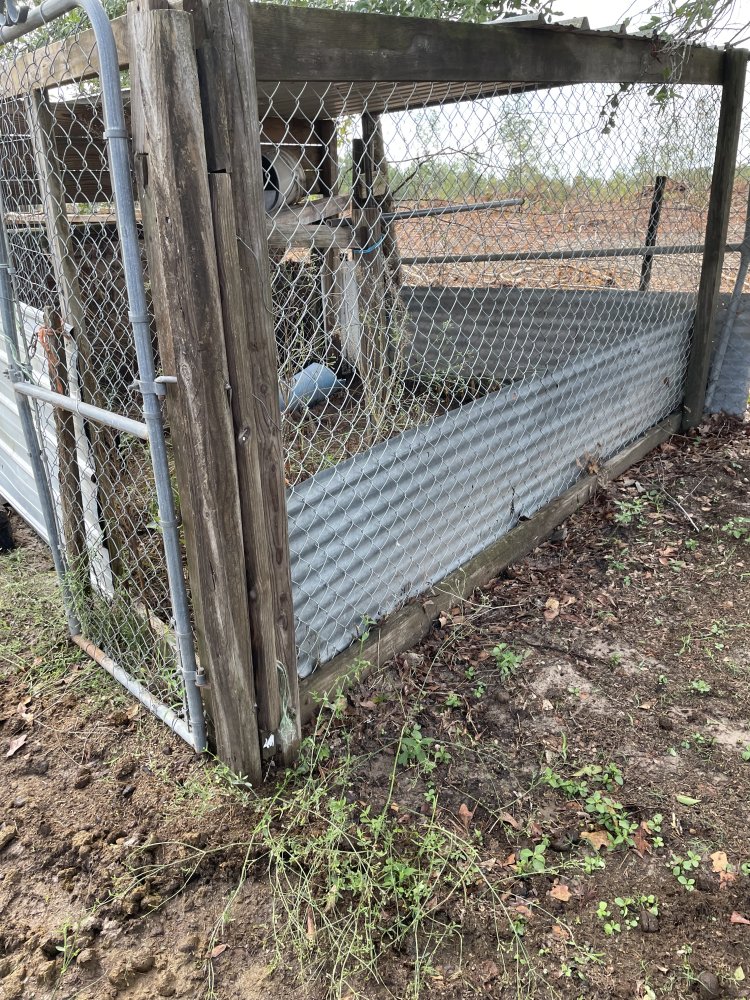 Now I had to get it out of there. I got my tools. It was wired to the chain link, bolt cutters took care of that. Wrecking bar, hammers, it's go time.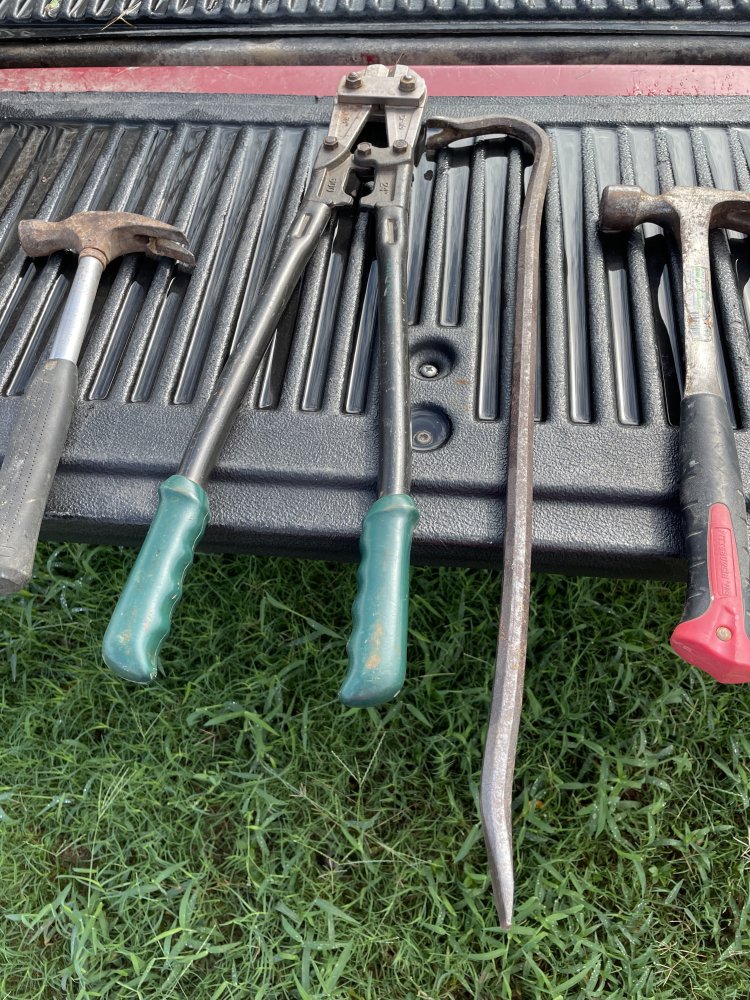 It was nailed in with 4" ring shank nails. I even had to dig out the bottom.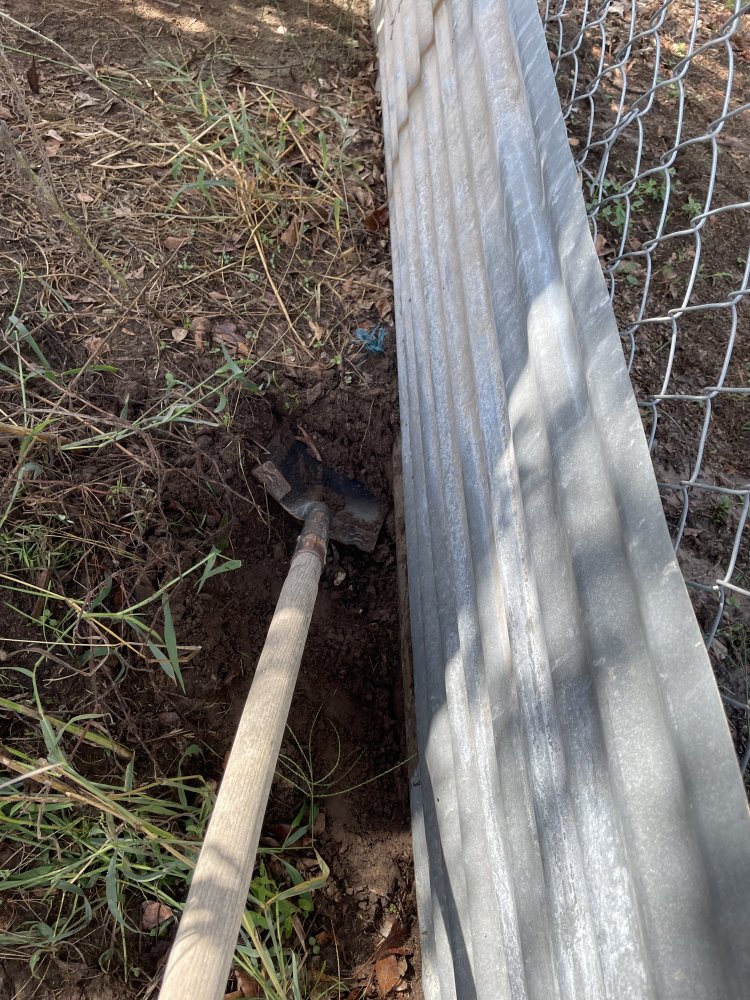 Finally dragged it out of there. Saw a 2x4 I could pry up without too much trouble, and I could use it. It was also nailed down with 4" ring shank nails.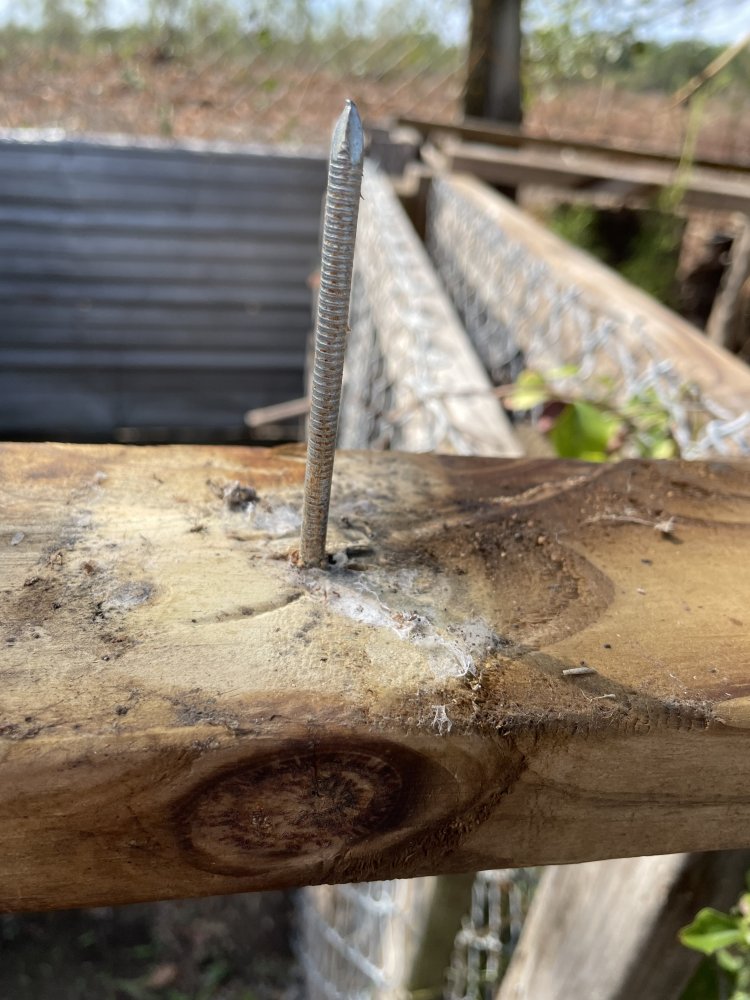 I got the piece of corrugated tin screwed to the roof. Then I pieced together boards to put on the end. I got one pieced together for the side, need to make another one. Maybe tomorrow. Then I'll have to raid the chicken coops for more tin. But I got 2 R panel pieces run across the back.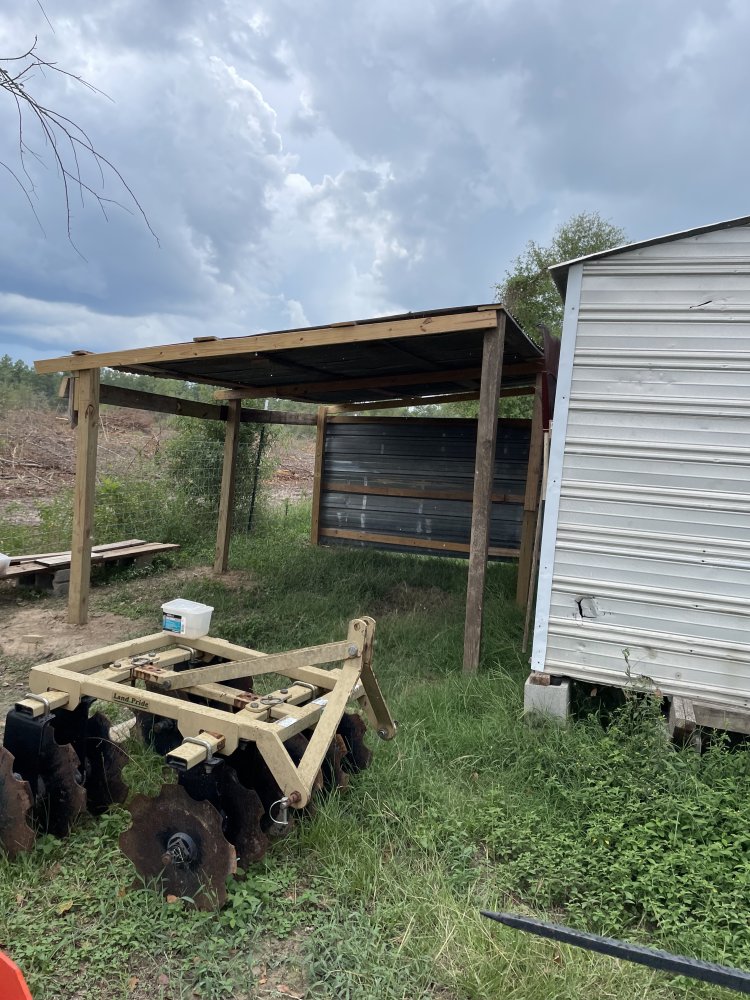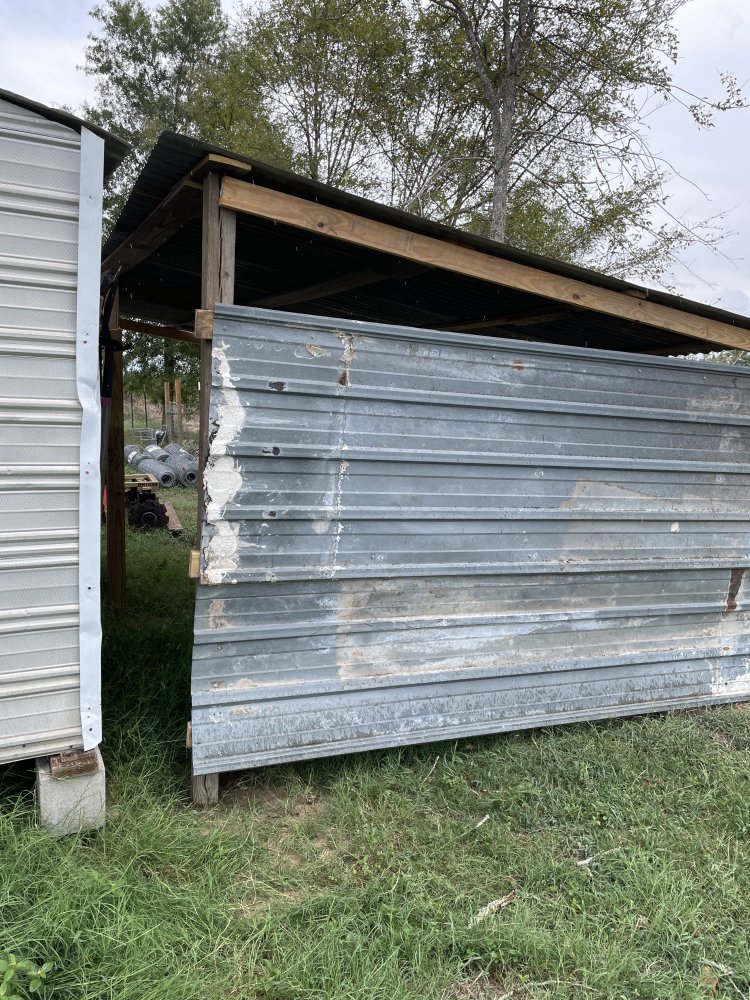 This is not water tight, it's just to keep most of the rain off. Scrap and crap, it's temporary, maybe a year.
Son's big lawn mower is in the open front shed that I'm going to tear down. I'm going to park it in here and cover it with a tarp. Right now it has 2 front flat tires. I'll have to run extension cords out to the shed and use my compressor to air them up. Then I can start it and move it. BUT…. I parked tractor implements in the way, so will have to move them first.