Joined

Mar 20, 2011
Messages

15,641
Reaction score

22,471
Points

457
Location
We had our 3 granddaughters for the weekend. The 13 year old spent one night, then left to go stay at friends houses. So the 4 and 5 year old helped me pick out a Giant Pink Banana Squash to make a pumpkin pie.
@digitS'
I told you if I made a pie, it would get its own thread and here it is! LOL LOL
We cut it in half, then cut the half in half, lengthwise. We scooped out the seeds to a chorus of THAT STINKS.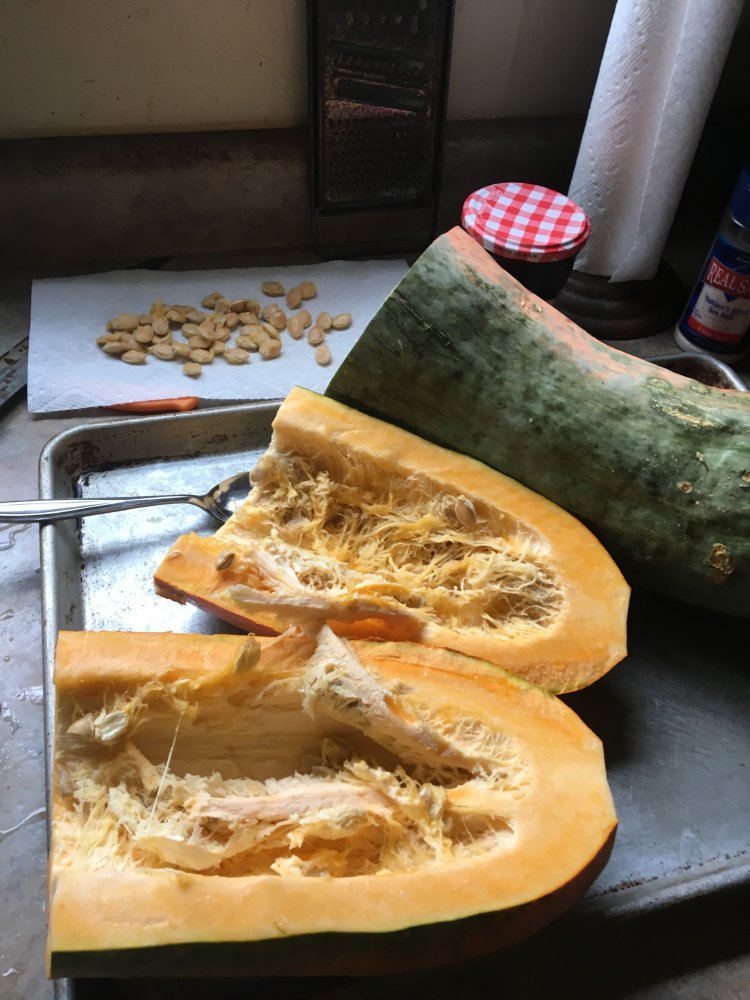 Then I had to peel it. I took a half and cut it in slices. A sharp knife soon removed the rind.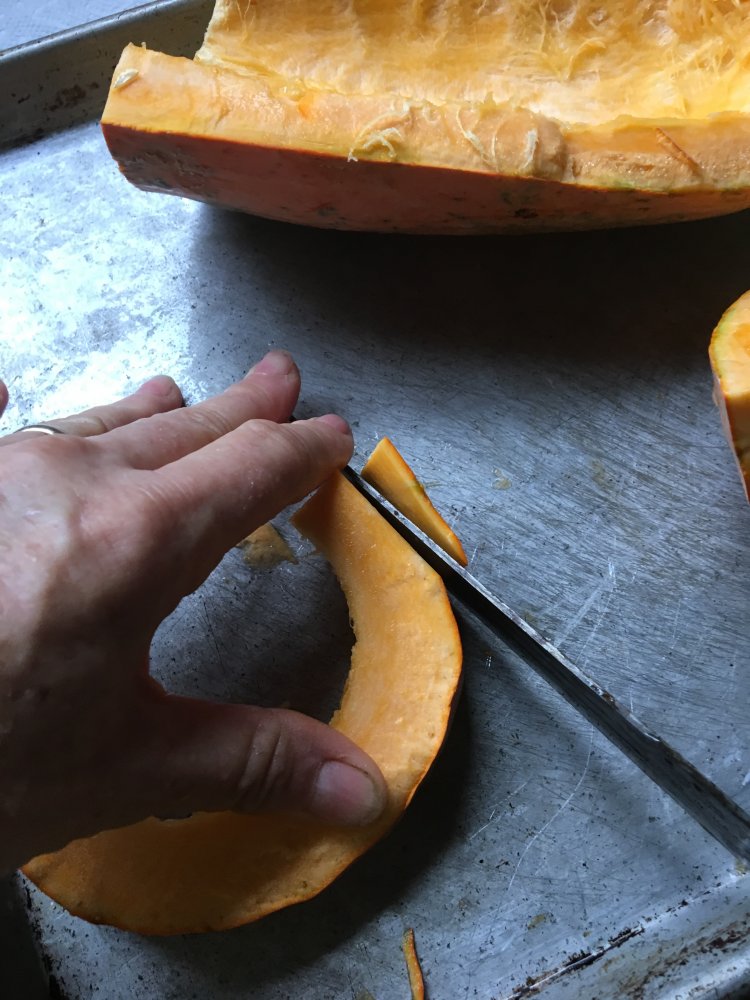 I cut the slices in chunks and put in a pot to simmer.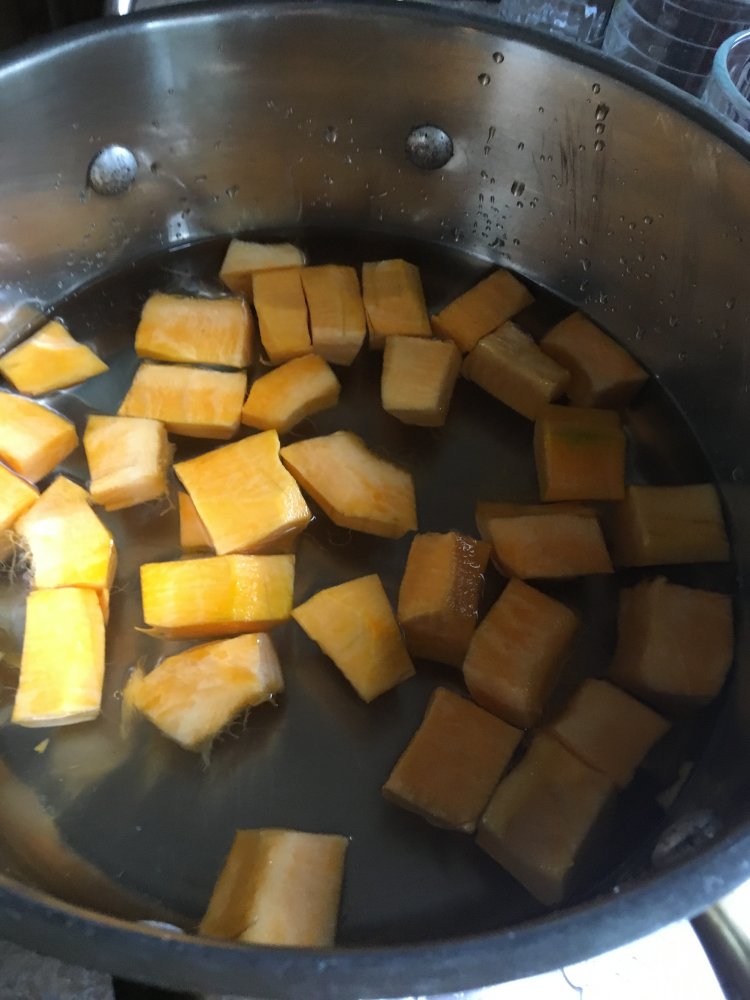 The other half I put cut side down in an aluminum pan. I added a little water and covered with foil to hold in the moisture and steam the squash done. I remembered a thread on cooking a rumba squash, I don't know if I did it right, but it got cooked!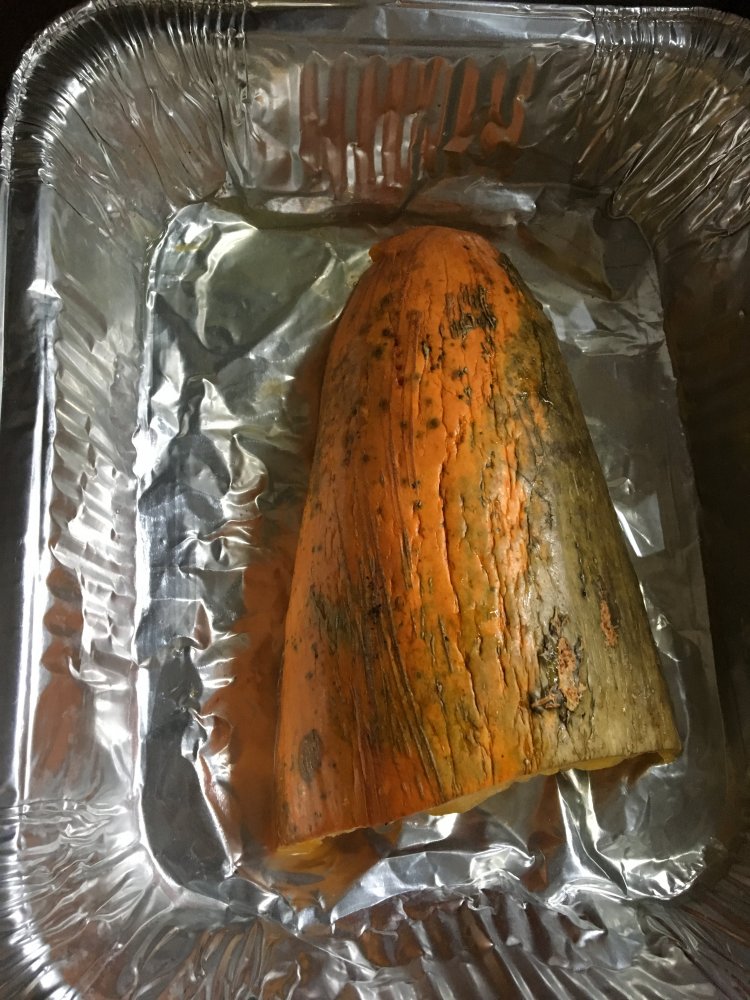 Then with some expert help, we scooped out the cooked squash.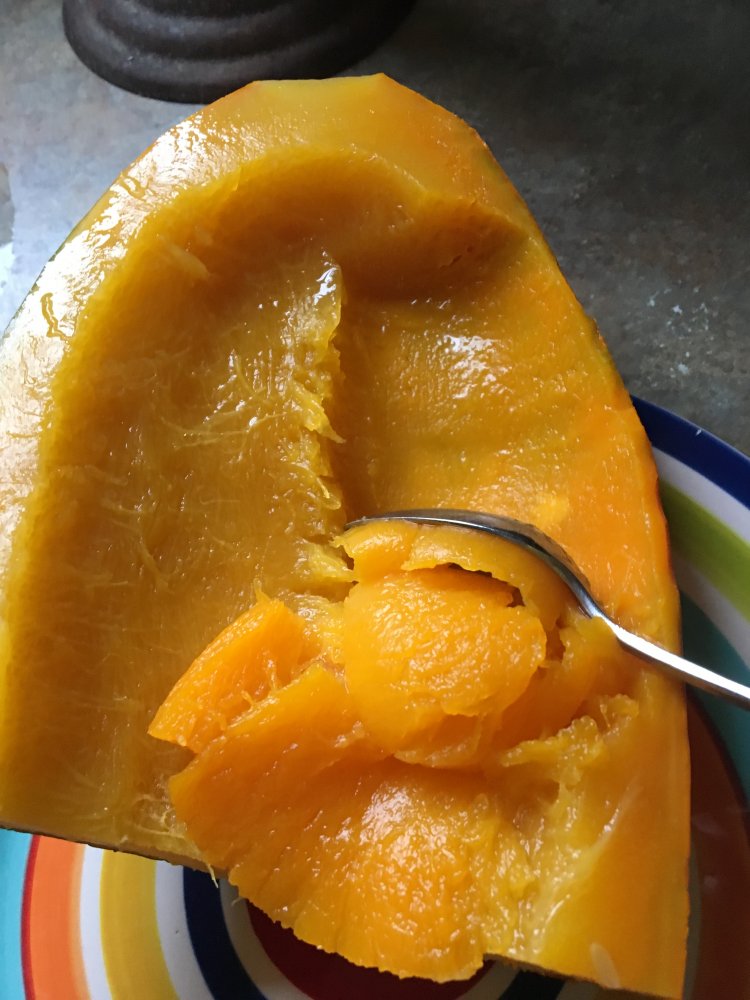 Then we measured out a cup of squash and a cup of heavy cream. Fro the rest we followed Libbey's pumpkin pie recipe. We poured it into a pie shell, home made pie crust, and baked it. Mmmmm it sure smelled good!
The little girls could hardly wait, but I told them they had to eat supper first. We made pizzas on flour tortillas withmy home grown/made pizza sauce, pepperoni and cheese. Our son had come in and our hay guy delivered hay, mentioned that his wife was gone, so we invited him to supper. The grown ups got onions and jalapeños added to their pizzas.
Then the PIE!
It was delicious. Best pie ever.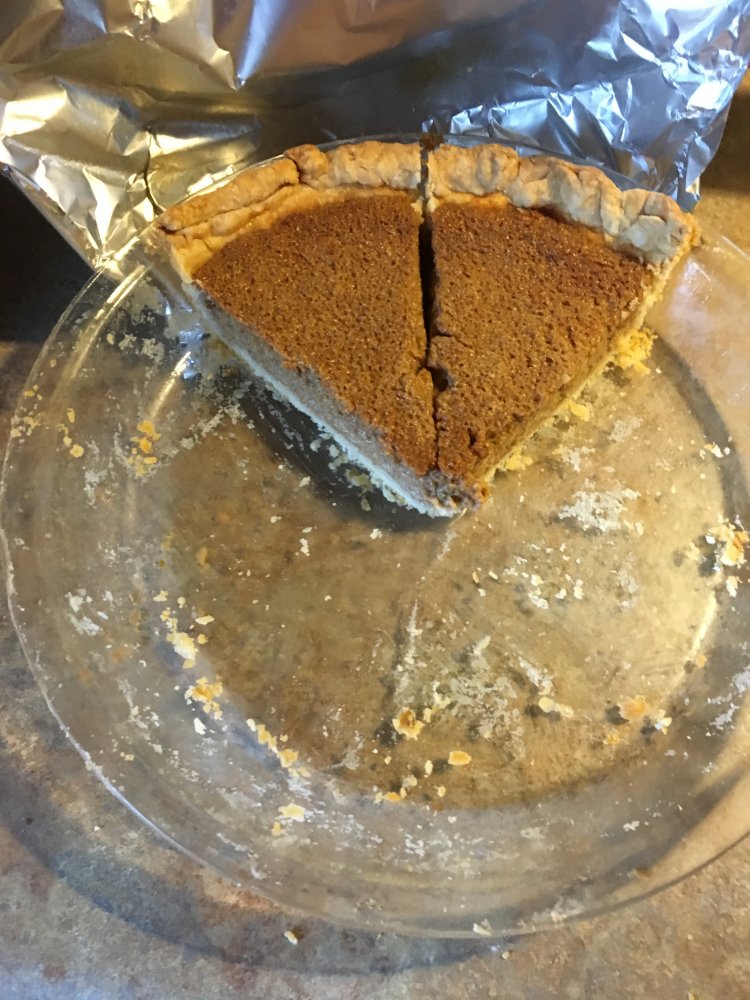 The only criticism I can offer is that the water added in cooking made the squash purée too goopy. The other half of the squash, I roasted it dry, scooped out the squash and it is in the refrigerator. Haven't had time to try it. We'll see how that works and if it is thicker and not goopy.